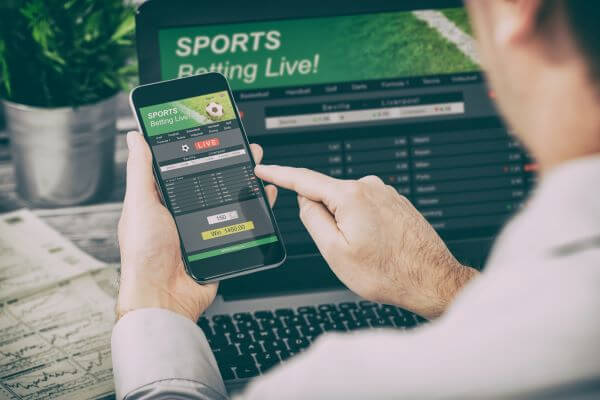 When just about every major sport and sporting event was shutdown in mid-March, avid sports bettors had to go outside the box to find some action. International table tennis garnered some of the early attention. Various eSports competitions also caught bettor's eyes.
The drought lasted to mid-May when NASCAR first returned to the track without a live audience. The PGA Tour followed suit by returning to weekly play in mid-June.
On the cusp of the first Major tournament of the year (The PGA Championship), sportsbooks, such as Borgata and FanDuel, and sports bettors have a much stronger grasp on exactly what this betting sports brings to the table.
Three of the biggest betting leagues are back on the board with daily MLB, NBA and NHL games. Yet, there is definitely some excitement in the air surrounding the idea of betting on golf as states like Kentucky and Michigan are already open for horse race betting. The sheer number of legal sports betting options for the typical four-round format is a major plus.
You can bet golf on a round-by-round basis or on a tournament as a whole. You can bet outright winners, a Top 5, Top 10 and Top 20 finish. Most books will release an extended series of prop bet options. The bigger the event, the longer the list.
The best value option for betting on golf tournaments is head-to-head play. The golfer you bet on does not have to win or even finish in the top 25. They simply have to post a lower total score than the golfer they are pitted against. Posted moneyline odds separate the favorite from the underdog. You might get some bonus options like this when ComeOn Sportsbook makes its debut.
By nature, golf is a betting sport. Whether it is the weekly Saturday morning foursome or a Major on the professional level, money is exchanging hands throughout the round or rounds of play.
Now that online sports betting is available in more and more states, including Nevada and New Jersey, and interest in betting on golf is on the rise. PGA Tour executives recognize this as a great opportunity to promote the sport. The goal is to build professional golf's fan base by promoting the ability to bet on the action in any number of ways. According to a MSN report, professional golf is the fourth biggest betting sport at DraftKings sportsbook.
The executives running the PGA Tour are always looking for audience engagement and development and these are a few of the recent steps taken to create more interest:
Multi-year marketing deal with DraftKings.
Multi-year data distribution deal with IMG Arena.
Action Network partnership to launch the "GolfBet" platform.
Every shot from every player in every round of every tournament is recorded. You can determine a player's tendency out of rough or the ability to get up and down from the sand.