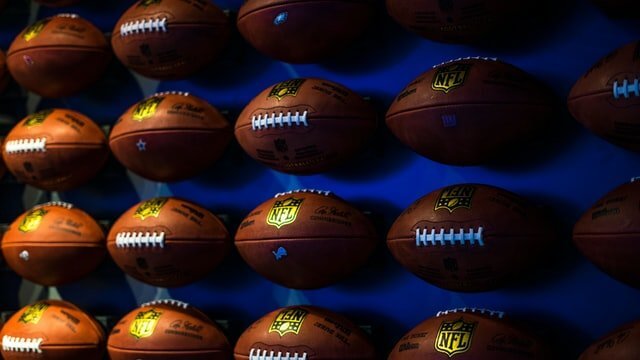 Social media has been ingrained into modern society as an integral source of information. In the legal US sports betting industry, Betsperts.com has emerged as a valued social media source for daily sports betting data, stats, and sports betting information.
Back in May, the company announced that it has agreed to terms in acquiring Matthew Berry's Fantasy Life App. Betsperts co-founder and current CEO Reid Rooney believe the timing is perfect with the explosion of online gaming.
In states that offer legal online sports betting, more than 90% of the wagers placed in the entire industry are through mobile betting apps. Retail sportsbooks connected to land-based casinos and racetracks are popular attractions.
However, participation in Daily Fantasy Sports and sports betting is driven online.
Matthew Berry has been a central figure in the DFS industry for quite some time. His Fantasy Life App has garnered a large following as a highly popular DFS app. Building a large user base is the primary goal of any social media site. Especially when it involves a paid membership.
The combination of the Betsperts' sports betting social media site with Berry's DFS app creates a rather unique partnership. This mirrors companies in the sports betting industry's strategy of partnering with digital media companies as part of their expansion plans.
Betsperts has also developed a strong following with its crowd-sourced sports content through its user forum. This has made the company the premier supplier of social media tailored to gambling and fantasy sports on a global basis.
The acquisition of Fantasy Life App was an all-stock transaction. Trading as Betsperts Media and Technology Group, the company derives revenue through paid user subscriptions, advertising, and affiliate relationships. It does not have a product like a social casino, such as All Elite Wrestling Casino, however.
Berry will join the company as a member of the board as well as a "significant minority shareholder." He first launched the Fantasy Life App in 2018. He added several professional athletes as investors.
While Berry's role involves promoting the new venture, he remains a fantasy sports expert and online personality at ESPN.
Rooney described Berry's involvement as follows:
"Matthew will continue on with supporting the brand and being on the board. But I think the community that he has built is evolving and growing on its own at this point. And I couldn't appreciate his influence more on that."
Berry added:
"Fantasy Life exceeded our wildest hopes. We were always going to do something big this season, whether it be significant investment, partnership or in this case, acquisition. When I heard Reid and Betsperts co-founder Austin Harper's vision for the combined company, I knew this was the right opportunity to make this move."
He also made note of the tremendous overlap between DFS and betting on sports. Noting a recent study by the Fantasy Sports & Gaming Association, the information gathered states that 85% of fantasy sports players wager on sports and that 74% of bettors play fantasy.
Both of these audiences are always looking for any edge they can get whether it's gauging a player's performance potential or a team's ability to win a game.
Perhaps these are insights that betting exchanges might be able to one day tap into. To date, apps like Sporttrade and Ballstreet Trading have yet to make a significant splash into this sports world.