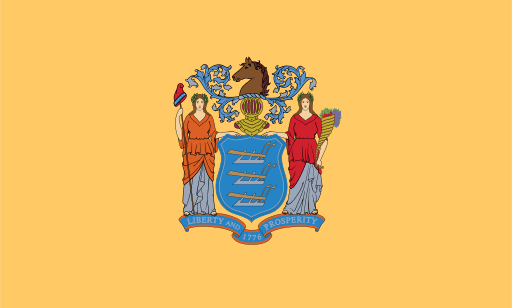 Sports betting insiders predicted some strong pent-up demand from avid bettors because of the current situation. The industry was basically shutdown for three months from mid-March through May.
A slow trickle of action started to flow in June before the floodgates were reopened by the end of July. MLB World Series betting, NBA and NHL were back on the board for the entire month of August and bettors responded accordingly.
The biggest response was in New Jersey with the Garden State setting an all-time high for a one-month betting handle. The handle is the total amount of money bet on sports. Revenue is the amount of income taken in on winning bets.
The record was not just set for New Jersey but for any state offering legal sports betting. This includes Nevada and its decades of having this market all to itself.
State figures reported a total sports betting handle of $667.9 million in New Jersey during the month of August. In-state operators turned that into $39.5 million in revenue. Nevada held the previous record of $613.6 million. This was posted in November of 2019.
The percentage gain in the Garden State for this August was 56.7 as opposed to the same month last year. Almost 90 percent of the bets placed this August were through mobile betting platforms.
Since many of the sports book operations in New Jersey are also tied to Atlantic City casinos and three in-state horse tracks, this is welcomed news for the entire NJ gambling industry.
The state's Division of Gaming Enforcement reported that casinos and tracks took in $326.3 million in winnings last month. This reflects a 7.5 percent decline against August of 2019.
If the current sports betting trend continues over the final four months of the year, New Jersey would be back on pace to top last year's 12-month handle of $4.5 billion. Adding football to the board will make this number much easier to reach. Nevada's 12-month total for last year topped out at $5.3 billion in bets placed.
The results in August gave the entire US sports betting industry something to cheer about. It also sets the stage for the future. Making up the total loss from the current situation will be tough to do in many sports betting markets. Yet, the current and future trends point to an extremely successful 2021.
The overall casino industry is hoping to rebound as well. Most land-based casinos are still operating at limited capacity. A sharp rise in online casino gambling has helped the cause with online casinos like Pala Casino, SugarHouse and Unibet boosting the industry. But the lack of tourism is impacting many other aspects of the local economy.