The Final Four is one of the most prestigious events in all of sports. It is the final weekend of the college basketball season, where the four remaining teams in the NCAA Tournament battle it out for a shot at the national championship in college basketball.
With these four teams often being the best of the best in college basketball, Final Four betting is an incredibly exciting way to bet on college hoops.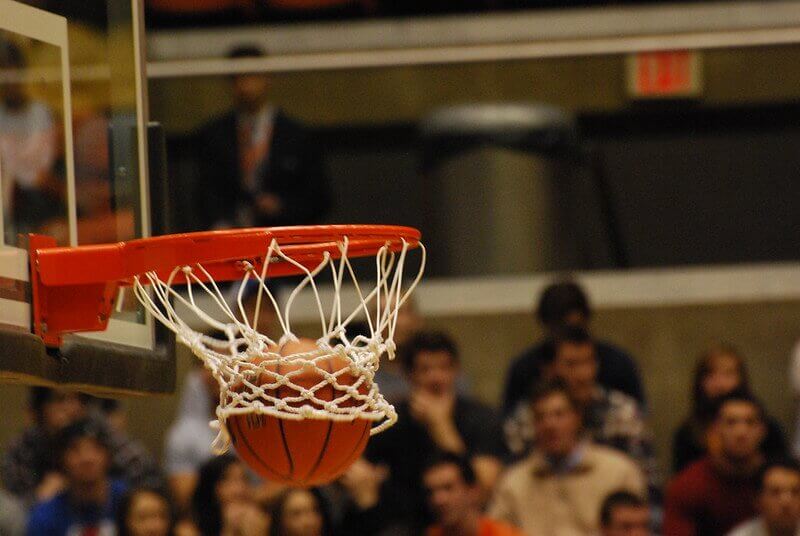 Jump to
Final Four Odds
The odds to make the Final Four on Fanduel are listed below.
Final Four Betting
When betting on the Final Four round of the NCAA Tournament, there are two games to wager on. The champions of the East, West, South, and Midwest regions take part in these games, already having won four games to reach this stage of the tournament.
Because they've each already won four games, each team is playing some of its best basketball coming into this round. Making a Final Four bet is rather different than the typical March Madness betting as a whole. Here are some things to consider when looking to make picks.
Best Record in the Final Four:
In the history of the NCAA Tournament, there are just five teams that have won 10 Final Four games or more. Kentucky and UCLA lead all programs with four victories in this round.
Duke and North Carolina are just behind them, with 11 victories each in the Final Four. These are four of the biggest programs in the history of college basketball, with their track record in the biggest games earning them that reputation.
After the schools that have earned at least 10 wins in the Final Four, there are three more programs that have won in the Final Four five or more times. Kansas has picked up ten Final Four wins, while Indiana and Ohio State have picked up six and five, respectively.
Given how hard it is to win five times in a single-elimination tournament, it isn't surprising that this is a limited club.
Most All-Time NCAA Championships:
The winningest program in the history of the NCAA Tournament is UCLA. They have won 11 championships, with John Wooden spearheading the program to 11 titles in 12 championship game appearances all-time.
Kentucky's eight championship game victories are good for second-best all-time, while North Carolina (6), Indiana (5), and Duke (5) are the only other schools to win five or more tournament titles.
Arena/Venue Can Affect Shooting:
When betting on the Final Four, it is important to remember just how impactful the venue for these games can be. The earlier rounds of the NCAA Tournament are held at venues designed for basketball games.
When the Final Four rolls around, though, the games are held in massive venues that are often meant for football games. This is done to get as many fans as possible into the Final Four but can be important on the court.
The prevailing thought surrounding the venue change for the Final Four is that it makes life more difficult on jump shooters. In a bigger stadium, the distance surrounding the basket has been said to have an impact on the depth perception of shooters.
And when a team has a bad day shooting the basketball in the Final Four, this argument resurfaces on a consistent basis.
But the impact of the larger venue on shooting percentages in the Final Four has been proven to be something of a myth. Shooting percentages do not change in any meaningful way in Final Four games at a large stadium.
In fact, some of the most memorable shots in recent tournament history have been made from the outside at these stadium Final Fours.
Final 4 Betting: Tips
Betting on the Final Four can be a challenge, as every team is playing high-level basketball in order to reach that round of the tournament. But there are a few things that bettors can do to make sure that they have the best chance to win their wagers.
These tips, in particular, can be helpful when placing wagers in the penultimate round of March Madness.
Look For Trends
Trends can be a way to discover a consistent pattern with a team over a period of time. Those patterns can help bettors find value based on the betting lines for a given Final Four game.
Looking for and finding trends surrounding the four remaining teams in the tournament is a great way to develop an understanding of what each team has been doing and how that will translate to their performance in the Final Four.
For example, a team can reach the Final Four on the back of a streak of hot shooting. If a team is greatly outperforming their full-season stats on field goal attempts, they could be about to regress back to their full-season averages.
Comparing tournament stats to full-season stats and evaluating any previous matchups between teams in the Final Four can be helpful for placing bets in this round.
Coaching Matters
When you get to the Final Four, it takes a lot more than talent to be successful. Coaching is a huge factor in these games as well. The teams have close to a full week to prepare for the Final Four games.
This gives the coaches time to develop a game plan specifically for their opponents. With access to game film and the time to evaluate it effectively, teams with great tacticians for coaches have an edge in this stage of the tourney.
When you look at the teams with the most wins in Final Four history, the impact of coaches is fully understandable. UCLA and Kentucky have been led to the Final Four by legendary coaches like John Wooden and Adolph Rupp. And present-day coaches like Mike Krzyzewski and Jay Wright have helped deliver their teams to the Final Four also.
Parlay Both Semifinal Games
An idea for bettors who want to be adventurous with the Final Four is to parlay the two games in this round. The Final Four consists of two games that take place right after one another. So a parlay bet is settled within one night, for the chance at a handsome payout that is resolved over just a few hours in one day.
Pick the NCAA Champion
For those who want a bigger payout than a single game bet offers, a futures bet at the Final Four stage might be the best move. Each team in this round needs just two more victories to win a national championship.
Because of that, the odds for each team to win the title are much shorter than they were at the beginning of March Madness. But if the team you select wins its two remaining games, it could earn you a nice payday nonetheless.
Look For Live Betting Options
Just because a Final Four game has tipped off doesn't mean it can't still be wagered on. In-play betting on Final Four games allows bettors to wager on games that are in progress. Their odds are updated constantly with everything that happens in the game taken into account.
This type of betting is wildly popular and can present better wagering opportunities than pre-game bets in some cases.
The reason in-play betting is so popular is the fact that bettors can often get better odds than the odds that were available before the game. For bettors who are willing to constantly monitor the live betting odds, this could be a great way to earn a profit betting on the Final Four.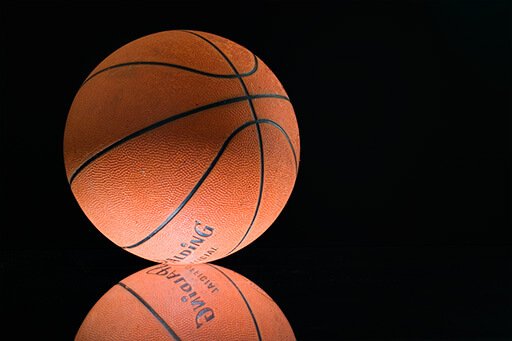 Who Will Make the Final Four?
Whether you are filling out a bracket or putting in a futures bet on which team will make the Final Four, it can be difficult to predict which squads will get to the last weekend of the season. But looking at historical trends on the performances of teams and seeds in the tournament can help make these predictions a little easier.
Most Final Four Appearances of All-Time:
The team with the most Final Four appearances of all-time is North Carolina. They have been to the Final Four 20 times all-time.
Kentucky and UCLA have both reached the Final Four 17 times. And Duke has reached the Final Four 16 times in its history.
There have been seven programs that have reached the Final Four 10 times or more. While this history is interesting, it also does not guarantee success in an individual year.
Final Four Appearances By Seed:
As you would expect, the top seeds in the NCAA Tournament reach the Final Four more than lower seeds. One seeds have reached the Final Four 57 times total. Two seeds have made it there 29 times, while three and four seeds have made it 17 and 13 times, respectively.
The highest seed to reach the Final Four has been the 11-seed. There have been four 11-seeds to reach the Final Four in the history of the NCAA Tournament. Those four teams have gone down in tournament lore for pulling upset after upset to get to that stage.
Cinderella Runs Usually End:
The first weekend of the NCAA Tournament is usually dedicated to upsets and fantastic finishes. But the final weekend of the NCAA Tournament is where Cinderella stories usually end once and for all.
There have only been six instances of teams seeded higher than fifth in their region to make it to the national championship game. And, yes, all four 11-seeds to make the Final Four have failed to advance to the title game.
Should You Pick the Final Four Now Or Wait?
The best time to bet on the Final Four depends on what a bettor's strategy for betting is. If their goal is to try and place a bet before the lines move in an unfavorable direction, then betting early is the way to go.
If their goal is to react to the line movements, then waiting and seeing what the markets do is the best way to handle things. As is the case with most facets of sports betting, there is no one size fits all answer.
Final 4 Betting FAQs
Betting on the Final Four can be complicated, especially for new bettors who are getting involved in the Final Four for the first time. Here, we answer some of the more commonly asked questions about betting on the Final Four to make things as easy as possible for bettors new and experienced.
How to find the best Final Four odds?
Finding the best Final Four odds requires bettors to look at a number of sportsbooks to find the best possible prices. Line shopping is something that every sports bettor should do, as it can help bettors be more profitable in the long run than accepting the odds at just one sportsbook at all times.
Can I make Final Four odds this early?
Final Four odds are typically available only once the NCAA Tournament field is released. But some sportsbooks may have futures odds pertaining to the Final Four before the field is set. As long as a bettor feels that there is value in their selection, it is never a bad idea to get involved early.
Which Team has the most Final Four appearances?
Seven teams have made it to the Final Four 10 or more times. North Carolina, Kentucky, UCLA, Duke, Kansas, Michigan State, and Ohio State are the most prolific programs in college basketball history in that regard. And there do not appear to be any programs that are going to overtake them soon.
How to Bet on the Final Four?
Final 4 betting is an easy process. Bettors only need to visit a regulated online sportsbook, choose what bets they want to make, and select the amount they want to put on those bets. While there is some research involved in making Final Four picks, the process is very straightforward.