Boomtown Casino Review 2021
Commercial Content | 21+ | T&Cs Apply
With the sports betting being legal in the state of Mississippi, several casino operators have decided to file license applications to be approved so that they would be ready for the opening of the football season. One of those operators is Boomtown Biloxi, one of the more famous casinos from the bunch. They plan to offer land-based sports betting at first, with a strong view of going into the online platforms as soon as technically possible.

So, at this point, it is still unknown whether there will be a Boomtown Coupon Code MS, but you can read our predictions about this casino turning sports betting shop here. Read our Boomtown Casino Review to learn all about this land-based casino's new sportsbook!
Boomtown Casino Sports Betting
Boomtown is a land-based casino located in Biloxi, Mississippi. It is a casino with lots of tradition behind it, as it is one of the oldest casinos in the state of Mississippi. The theme is also old, as it is wild-west-themed, however, that doesn't stop the numerous visitors from enjoying their stay.
The casino has no hotel of its own, so if you are planning to visit, make sure to check available hotels near the Back Bay in Biloxi, where Boomtown is located. Inside, the casino is well equipped with slot machines, but their card tables leave much to be desired, as they only have a craps table available, without roulette or baccarat, which is a shame. However, some things will definitely change once they introduce the sports betting part of their business, following a, hopefully, successful license application.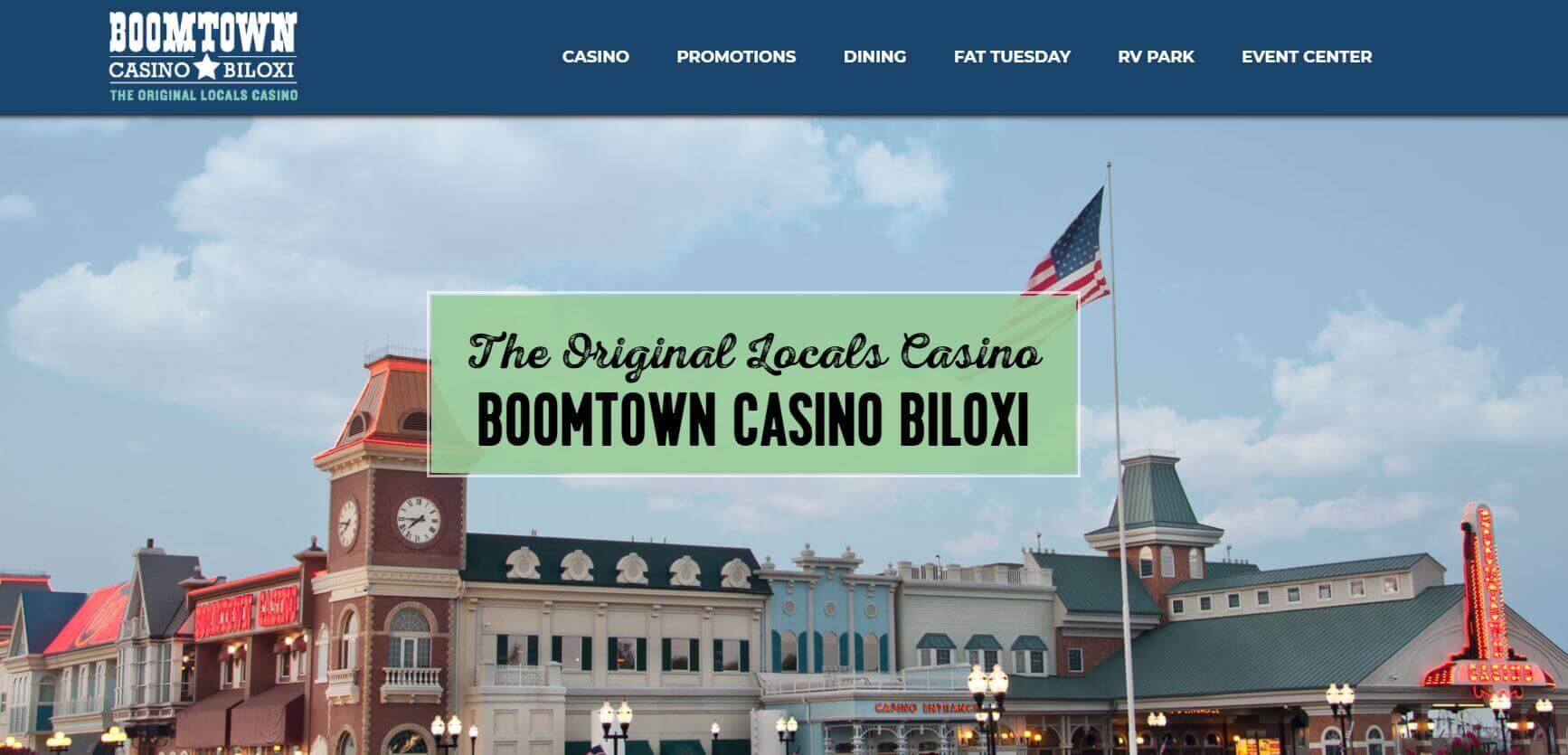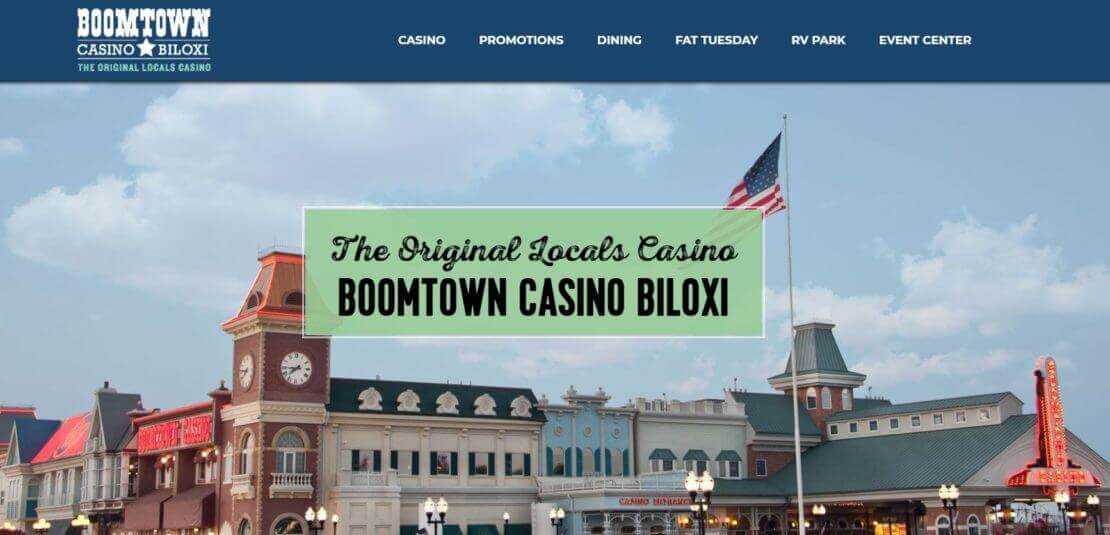 Boomtown Biloxi Land-based Sportsbook
As we've said at the beginning, Boomtown Biloxi has applied to get a license for having legal sports betting inside their casino. The Sportsbook at Boomtown offers a diverse sports betting experience that covers just about every game around. Both professional and collegiate betting options are available. Wagers include parlays, match-ups, futures, props, and in-play betting.
The Sportsbook also offers a Sports Betting 101 on its webpage so you can learn the ins and outs of sports betting or expand your betting knowledge.
Betting on sports can only be placed in the sportsbook at this point in time, so make sure to keep coming back to see be the first to know once it goes online!
Boomtown Coupon Code MS Welcome Bonus
As of right now, we can't really say for sure whether there will be a Boomtown coupon code MS and what will its welcome bonus entail, as the Boomtown online sportsbook seems to be still some time away. However, since the market is new, and the competitors will be fighting for every possible new customer, we can assume that a Boomtown coupon code will be offered once the sportsbook goes online.
However, we should first see how well it goes with the land-based sportsbook in the casino itself. And since there are always promotions in the brick-and-mortar casino, we can assume that the sportsbook will have its own version of promotions available for both new and old customers.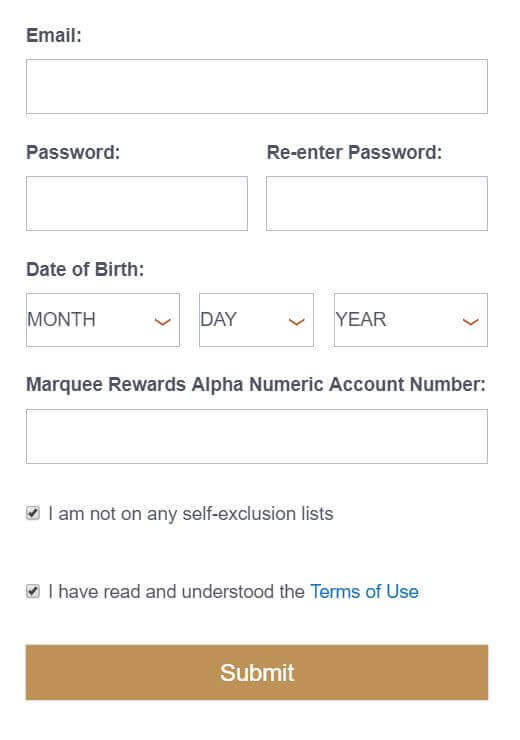 Boomtown Sportsbook Available Sports
The intention of the Boomtown Sportsbook is pretty clear – they want to offer betting on sports to their customers – and they have taken the proper steps towards making this a reality. As they will open the sports betting part of their establishment in time for the football season to start (at least that's what they have stated), it is reasonable to assume that they will have football on their menu. Aside from that, we expect the sports betting part to have all the popular betting markets in the USA, including:
Baseball
NBA
Soccer
NFL and College Football
Hockey and more!
Boomtown Casino Review Conclusion
As far as Boomtown is concerned, we can conclude that, if their land-based casino is any indication, the sportsbook will be managed well and will offer great chances for the customers to have fun while betting on their favorite team. Keep in mind that we are still unsure about the possibility of the Boomtown coupon code MS, or any bonus that it might entail. However, the future brings many good things, and maybe it brings us a welcome bonus, too.