Nashville and Memphis might be tourist destinations, but now there is another reason to visit Tennessee, sports betting!

Tennessee is one of a handful of US states that don't have any casino gambling, and therefore there are no retail sportsbooks in the state, online mobile/online sportsbooks.
The Tennessee sports betting industry officially launched on November 1, 2020, after a lengthy delay. Sports betting in Tennessee was actually legalized in 2019, but it took the Tennessee Education Lottery several months to review applications and issue licenses.
Jump to
Tennessee Sportsbooks
Tennesse online sports betting is currently up and running, and both residents and visitors of the state can sign up for a sports betting account today. Creating an account is a simple process that can be completed online or through a mobile app.
Tennessee sports betting rules are very different from other states as there are no retail sportsbooks. This means that you can't ever visit a retail location, and all of the transactions and betting must be done online.
You must be physically inside of the state of Tennessee to sign up for a sports betting account, and you must also be in the state to make bets. Location services must be enabled on your mobile device so that the geolocation technology can track your location.
After signing up, you will then be allowed to create a username and password to use when logging in. From there, you will be taken to the banking portion of the site to make your first deposit before you can start betting on sports.
Tennessee online sports betting is expected to grow in 2021, and there will be a number of new online sportsbooks available.
Tennessee Sports Betting Rules
One of the biggest reasons that Tennessee sports betting has gotten off to such a strong start is due to the progressive rules for sportsbooks and sports bettors. (Although not so progressive to also allow Tennessee online casinos.) There are a number of available betting markets that can be offered, including betting on collegiate sporting events. Additionally, you can find new books vying for market access constantly, as is the case with Wagr.
One of the only major restrictions for sports betting in Tennessee is that live or in-play wagering on collegiate events is off-limits. Sportsbooks are able to offer pre-game bets on college events, and there are some popular college teams in Tennessee.
Over the past few years, esports has become extremely popular in the United States, and sportsbooks in Tennessee are allowed to offer bets on this market. Outside of betting on college sporting events, esports has been the other major debate in other US sports betting markets.
The legal sports betting age in Tennessee is 21 years of age. There is no limit to the number of sports betting accounts that a person has, but all of the betting must be done from inside of the state.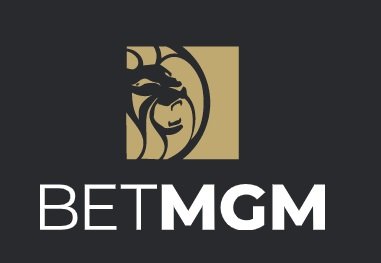 Tennessee Sports Betting Regulations
Representative Rick Staples introduced H 1 in early 2019 in an effort to legalize sports betting in the state. There were a number of opponents to the bill, but Staples was able to generate enough support to keep the bill alive.
That bill quickly advanced and passed through the Senate before coming to a halt in the House of Representatives. Eventually, the bill was approved, and it went to Governor Bill Lee's desk that spring.
The governor chose not to sign the bill, but it still became law in June 2019, officially legalizing sports betting in Tennessee. It wouldn't be until November 2020 that the sports betting industry officially launched.
The Tennessee Education Lottery was chosen to oversee and regulate the new sports betting industry, and that group helped create some of the regulations that are in place. The TEL looked at other states to help create some of these regulations, but it also came up with some controversial regulations of its own.
There is a minimum hold requirement of 10 percent in Tennessee, which is easily the highest requirement in the United States. Sportsbook operators could face a huge fine if these requirements are not met, but that was not an issue during the first month.
A $750,000 annual licensing fee is also in place, and all gross gaming revenue is taxed at 20 percent. Some industry experts believed that these requirements would keep some operators from applying for a license, but that has not been the case.
Eighty percent of the sports betting tax revenue will be deposited into the Education fund, while 15 percent will be sent to local governments. The final five percent will be used to create programs that target problem gambling.
Summary
Even though TN sports betting is just getting going, it is expected to be a major force in the US sports betting industry. With sports betting handle of more than $131 million during November 2020, it set a new record for the highest total during an opening month.
Not having any retail sports betting options in the state will hurt the market a bit, but online sports betting has become the most popular way to bet on sports. Three of the biggest online sports betting operators have already launched in the state, and several more are on the way.
The Tennessee Education Lottery has placed some strict rules and regulations on operators but it has not deterred operators such as DraftKings and FanDuel from launching in the state. The entire midwest portion of the US has seen growth in sports betting, and Tennesse is helping to drive that growth.
With a number of available betting markets being offered by sportsbooks in Tennessee, it should attract a wide range of sports bettors. The only major drawback is that there are no retail sportsbooks in the state and no place to gather and watch a big game while betting on your favorite team.