Rhode Island Online Sports Betting 2020
Commercial Content | 21+ | T&Cs Apply

There is so much going on in the world of sports betting in the US at the moment that you could be forgiven if you are not up to date with all the latest developments. Rhode Island became the eighth state to legalize sports betting last year. It has now pushed its first Sportsbook online and on mobile. Read on to find out what the state of play is right now. But also what the future holds for Rhode Island online sports betting.
Rhode Island Online Sports Betting Websites
Sports betting and online wagering are now legal in the state of Rhode Island and the first online Sportsbook is now live. The Sportsbook Rhode Island is available for desktop and mobile betting. Users over 18 will need to sign up online and activate their account in person with valid ID at the Twin River Sportsbook (and soon also at Tiverton). After that, they will be able to wager from anywhere within the state. Twin River and Tiverton are the two land-based sportsbooks operating in the state. The Rhode Island Lottery regulates sports betting in the state. The state governor has recently passed a bill into law allowing people in the Ocean State to make their wagers online or through mobile. Now that the first online sportsbook is live, let's see if more will follow.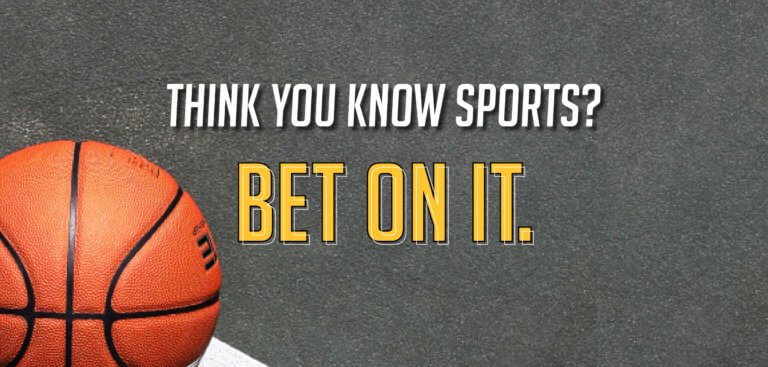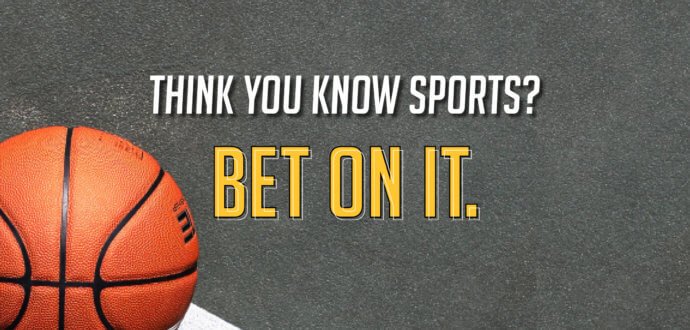 Rhode Island Sportsbook Apps
With the recent passing of new laws, you can now enjoy the action of Rhode Island Sportsbook apps and begin placing wagers on your preferred sports. Sports betting is available at the two Rhode Island casinos and now, you can enjoy RI mobile sports betting with the first Sportsbook app.
Is Mobile Sports Betting Legal in RI?
There is now one RI mobile sports betting option offered in the state of Rhode Island. Earlier in March, a bill was passed by the House of Representatives that would allow for online and mobile sports betting. The Senate Bill 37 was signed into law in March, and in September the first mobile Sportbook was launched. Currently, you can engage in sports betting activities with The Sportsbook Rhode Island or at one of the two land-based casinos in the state. Twin River has launched a RI sport betting app that allows you to wager using your mobile device. The bill has much support from lawmakers in the state, so there was a lot of anticipation for Rhode Island Sportsbook Apps to become available as soon as the fall of 2019 – and now it is.
How to Sports Bet on Mobile
Betting on sports has become a popular way for fans to engage in wagering while enjoying the action of their favorite teams. With RI sports betting apps, you can use your smartphone or tablet to access a reliable and trustworthy sportsbook and place real money wagers in a secure environment. The process of betting on sports using a mobile device is the same as when you bet online. To download The Sportsbook Rhode Island, you will have to first access the site from your mobile browser. Then, you will have to proceed to download the app. You must be 18 or older and located in the state to download the app and place a wager. To activate your account, you will need to go in-person to the Twin River Sportsbook with valid ID. After your account is activated, you will be able to bet from anywhere in the state. Then you will have to create and fund your account using supported banking options. We will discuss the available options in a section later in this review. Once your account has been created, you can visit the main part of the sports betting app to determine what wagers to place. You will start by selecting a sport and then choose a game, match or a specific team. You will then see a list of all supported bets that can be placed. Choosing a betting option will add your bet to a bet slip, where you can then select the amount of the wager and place your bet. Many of the top-rated mobile sports betting sites will offer a tutorial for new bettors. 'This is a great way for you to get started and become familiar with the betting process. Watch for the launch of Rhode Island Sportsbook Apps later in the year.
How to Download a Sports Betting Apps
Currently, you can download the app by visiting the site from your browser and then activate your account in person. It is likely that in the future, as more apps are launched, the process will be made is easier. The best RI sports betting apps will be available for Android and iOS devices and there will also be apps that are web-based, meaning you can access these no matter what operating system you are using on your mobile device. Getting started with sports betting app is simple and by following the instructions below, you will quickly be able to start betting and enjoying the RI mobile sports betting experience.
Choose licensed and regulated sports betting app or online site
On the main page of the online site, there will be a link for a download
Choose the appropriate download for Android or iOS
The download will begin automatically and will install the software to your device
Once the app is installed, you can create an account, manage an existing account, and engage in all betting activities
If you are using an iOS device, you will also be able to find the best mobile RI sports betting apps through the App Store. Here, you can enjoy a safe download and will be able to access the betting site with ease. Unfortunately, the Play Store for Android does not support any apps that provide real money wagering services. These same steps will be used to gain access to Rhode Island Sportsbook Apps when they become available. You should make sure your device is always updated and is using the latest version of the software to ensure a smooth betting experience.
Rhode Island Sportsbook Apps Deposit and Withdrawal Options
When you choose to place wagers using a sports betting app, you will find there are many safe and secure banking options that will be supported. You can choose from these when you create your account. You will be able to easily manage your account at all times by visiting the site cashier. If you are just getting started, you will want to fund your account using any of the deposit methods so you can start generating real money payouts from the bets you place. These apps, along with other top-rated betting sites will always use encryption software when processing any real money transaction. This is done to protect your information and prevent any cases of account hacking or fraud.
Deposit Options
Each sports betting site and mobile app will have different options that can be used. When Rhode Island Sportsbook Apps become available, you will find the most popular and trusted options. You will be able to use credit and debit cards, prepaid cards, e-wallets, and bank transfers to conduct a deposit. All deposits will be processed instantly and the site will not charge any fees for this transaction. Once funds have been added to your account, you can immediately begin wagering.
Withdrawals
After you have placed bets and have managed to win payouts, you will want the ability to remove your winnings from your account. Keep in mind, not every deposit option will be able to be used to process a withdrawal. You can visit the cashier at any time to review the different options for removing payouts from your account. Most of the best sports betting apps will allow you to withdraw using credit and debit cards, e-wallet services, and bank transfers. Some will also offer a physical check as an option. Each method will have a different processing time and will also have withdrawal limits in place. These will all be explained in detail at the cashier.
Sports Betting Apps Promotions
Promotions and bonuses are always an appealing offering at any betting site. There are some great deals that can be redeemed that can offer you free cash and free bets. At the moment, there is no special welcome offer, but you will likely be able to grab some great promotional offers that can enhance your betting experience and provide you with more ways to generate payouts in the future. There are many types of bonuses that can be found at sportsbooks and these will vary per site. It is best to pay a visit to the Promotions page before choosing any sports betting apps to see what each site is offering for rewards. Some will also offer a loyalty program. This is a great way for you to earn more rewards as you place your real money wagers. Below, we take a look at the most popular types of sportsbook promotions you will find.
No Deposit Promotions – When you register for a new account at a sportsbook, many times, the site or mobile app will offer you a no deposit bonus just for creating an account. This will result in a small amount of money being credited you can use these funds to place wagers on sporting events. No deposit bonuses provide you with a risk-free way of betting and if you win from your wager, you can collect payouts as long as you meet the terms and conditions of the promotion.
Welcome Bonuses – A welcome bonus is the main bonus you will find at sportsbooks and this is often a match bonus. When you first make a deposit, the site will match that amount by a percentage and will credit the bonus funds to your account. You can then enjoy sports wagering with a larger bankroll and can generate some great payouts.
Free Bets – A free bet can be earned as part of a welcome promotion or as an individual bonus at a betting site. With a free bet, you can place a wager on a sporting event up to a certain amount. Some sites will offer free bets based on a previous bet amount and will match that amount if the bet you placed lost.
Cash Back Bonuses – These are great promotional offers that can allow you to recoup some of the losses you may incur while betting at a site. With a cash back bonus, you will be awarded a percentage of your bet amounts that have been placed. These funds will be credited as bonus money and can be used to place additional wagers.
These incentives offer a great way to boost an account balance and enjoy more bets. You should always read the terms and conditions of each bonus to learn the maximum value of the offer. As well as any restrictions or wagering requirements that are in place.
Horse Racing Betting Apps
While there are currently no racing tracks in Rhode Island, you can still engage in horse racing betting via apps that operate in several US States. The following apps are currently operating in Rhode Island.
Rhode Island Land-Based Sportsbooks
Rhode Island sports betting is also available at the two land-based casinos. Both casinos now have sportsbooks where a full range of wagers can be made. You also need to visit the two casinos to sign up for the Rhode Island Sportsbook app. At the moment there are no Rhode Island online casinos, but if we look at how the sportsbook launched – there might be a common casino platform offered in the future.
Twin Rivers Sportsbook
Twin Rivers in Lincoln, Rhode Island originally opened back in 1947. But it is only since 2018 – when the state legalized sports betting – that a sportsbook was added to the operation. With New England being such a sports-mad region of the country there has naturally been a lot of interest in the opportunity to make selections and wagers at Twin Rivers. For now, Twin Rivers is one of the Rhode Island sportsbook offering bettors the opportunity to make their sports wagers. All the big sports and leagues are covered at Twin Rivers including:
Football
Basketball
Baseball
Hockey
Soccer
Boxing
MMA
Auto Racing
Golf
All the top events from around the world have betting markets at Twin Rivers. There is a large selection of bet types that can be made at the casino.
Tiverton Sportsbook
The casino in Tiverton is the other place of sports betting in RI at the moment. Its sportsbook opened in December 2018 and has also been doing some very good business due to its location – and the betting laws of neighboring states. The Tiverton sportsbook offers much the same as Twin Rivers as far as the scope of sports, leagues, and tournaments covered.
Is Sports Betting in Rhode Island Legal?
Governor Gina Raimondo officially legalized sports betting in June 2018, followed by a bill legalizing online wagering in March 2019. This decision followed the course of an increasing number of states who have allowed sports fans to wager on events – and it seems as though there will be many more in the months and years ahead. There has been some confusion over the need for further legislation but at the present time, Rhode Island sports betting is fully permitted in the two casinos with the opportunity to bet on sports online in RI and online platforms coming soon.
Land-Based Sports Betting in RI
Rhode Island has followed the lead of a number of other states and legalized sports betting but fans can only enjoy land-based Rhode Island sportsbooks at the moment. This is not an ideal situation for many people in – and close – to the Ocean State who want to place sports wagers, but it is a start. As outlined earlier, the two casinos in the state – Twin Rivers and Tiverton – both have fully operational sportsbooks with hundreds of TVs providing betting lines and action for customers.
Online and Mobile Sports Betting in RI
Sports betting online and mobile are now legal in the state. The Sportsbook Rhode Island is now live and available for both mobile and desktop betting. The site is operated by the Rhode Island Lottery.
How to Bet on Sports in RI
For anyone unsure of how to place a sports bet the good thing to know is that it is very simple and there is no chance of making any mistakes that will cost you money. As long as you bet responsibly you should enjoy the opportunity to be even more involved in the sports that you watch.
How to Bet at the Land Based RI Sportsbooks
Currently, you will need to visit either the Tiverton Casino or the Twin Rivers Casino in Lincoln. As long as you meet the state's requirements all you will need to do is sign up for a customer account with any new online sportsbook. You can then explore the betting markets on offer and make your selection. Once you have decided on your wager you just need to place your bet at the casino window giving all the information required – what type of bet, how much stake, etc. You then just have to wait and hope luck is on your side!
How to Sports Bet Online
As we have said, Rhode Island has launched its first sports betting app. Here is a quick guide to betting on sports online. It depends on what sport you are betting on but you will normally have a chance to bet on the outright result of the event (the moneyline bet) or betting on the spread – this is the points handicap that the bookmaker will attach to each event. There will also be plenty of proposition bets that relate to subjects other than the actual score. The Super Bowl, for example, always has hundreds of 'prop' bets including how long it will take to sing the national anthem! Whatever your selection, you will just click on the price given for that event and your selection will be added to the online betslip. Then it is just a case of deciding on your stake (your potential winning returns may also be indicated at this point) and confirming the bet.
RI Sports Betting Markets
Twin Rivers and Tiverton currently offer prices and betting lines for all the major US sports as well as events from all over the world. The big events such as the Super Bowl are obviously very popular. The beauty of online betting, in particular, is that you can easily find a market for your area of expertise. Whether it is football, golf, basketball or hockey – or plenty of other sports – there will be thousands of betting markets available once Rhode Island online sports betting goes live.
RI College Sports Betting
One of the few restrictions on Rhode Island online sports betting, at the moment, is that customers are not allowed to bet on any events involving RI schools. That means that popular tournaments such as the NCAA March Madness and Final Four can't be wagered on.
RI Fantasy Sports Betting
Fantasy sports and fantasy sports betting is big business in many places in the US and Rhode Island enjoys this past time as much as anyone. But the legalities surrounding fantasy sports betting are a little confusing. Originally in 2016, the Attorney General's opinion was that fantasy sports sites were legal and that laws should be drawn up to regulate and tax the industry. However, at the very same time, the state lottery decided that daily fantasy sports sites constituted gambling which was illegal at that time and stopped any attempts of regulation. No new legislation has been introduced but the fantasy sports sites – such as DraftKings and FanDuel – have continued to operate in RI referring to the Attorney General's earlier opinion. These enterprises are separate to other elements of Rhode Island sports betting but once online gambling in RI takes off the big fantasy sports companies will surely want to be involved in online sportsbooks – as they are in a number of other states whose legislation is further down the track than Rhode Island's.