Puerto Rico Sports Betting 2020
Commercial Content | 21+ | T&Cs Apply
With many states in the United States diving into the world of legal sports betting, Puerto Rico Sports Betting is almost upon us!
Now, Puerto Rico has not yet legalized its own PR Sports Betting plan. But, by looking at the states that are already participating, we can get some insight into how the process may go and what legal PR sports betting might look like.
Puerto Rico Sports Betting
Very recently, Governor of Puerto Rico Ricardo Rosselló made an announcement about the introduction of a bill that would authorize betting on sports and betting on online video games.
Last year, the United States Supreme Court case Murphy v. National Collegiate Athletic Association helped open the door for legal sports betting and legal online sports betting across the nation. As Puerto Rico is a part of the United States, that means it opened the door for PR Sports Betting as well.
The legalization of sports betting stateside is expected to bring in $3 billion annually by the year 2023. As of this past February, eight states are accepting sports events bets, and three states and Washington D.C. have approved legislation to follow in their footsteps. In addition, 23 states have introduced legislation, 7 states have expressed interest in doing so, while 9 states have not announced plans regarding legal sports betting.
The governor of Puerto Rico is hopeful to replicate the stateside success with PR sports betting, predicting Puerto Rico could see between $44 million and $66 million in annual revenue from Puerto Rico online sports betting. Another independent study touted by the governor's office and conducted by the Innovation Group projects $68 million in revenue for Puerto Rico by 2022.
Any worry that this new sports betting legislation will lead to the detriment of the current Puerto Rican island casinos has been waved off. The governor's office assumes that the new legislation will have the potential to capture a totally different demographic than the one currently held by the casinos.
The legislation for sports betting proposes generating revenue for the Treasury. It will do this from operating licenses and taxes on prizes and plays. A 6 percent rate is proposed for bets made in person and an 11 percent tax on online bets, which would include Puerto Rico online sports betting. The intention for these selected rates would be to be the lowest in the nation, which the administration hopes will make PR sports betting as attractive and competitive as possible.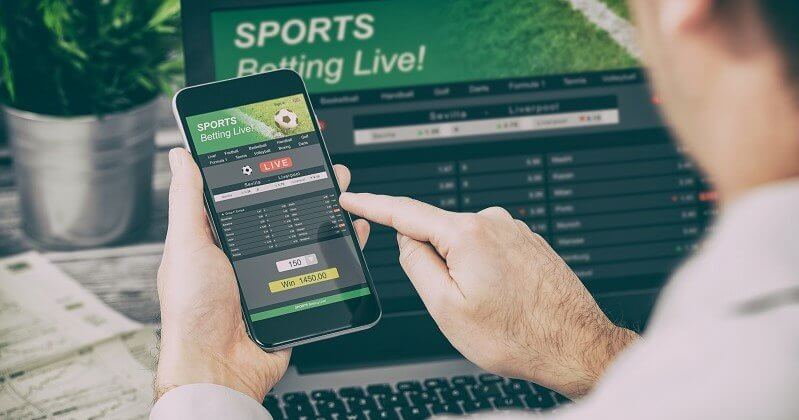 Puerto Rico Online Sports Betting Legislation
The legislation announced for Puerto Rico sports betting would also authorize online fantasy sports gambling, allowing for Puerto Rico online sports betting on games such as Madden, Fortnite, Rainbow Six, and even more online video games. The governor has said that this legal online sports betting market is not adequately regulated in other United States jurisdictions like NJ sports betting or IN sports betting.
The governor states that an estimated 400 million people playing electronic games form a younger demographic global audience, which means that electronic games are a growing segment. He estimates that the gaming industry will have a global economic impact of over $3 billion in 2023. He hopes that the legislation for legal online sports betting will position Puerto Rico as a destination that promotes esports and Puerto Rico online sports betting in order to attract investment to the Puerto Rican economy.
The point of the revenue that will be collected from the new sports betting industry will be to contribute to the Puerto Rican economy in various ways, including to help defray the retirement of pensioners, for programs aimed at the promotion of youth sports, for better equipment for law enforcement, for educational initiatives, for services against gambling addiction, and to pay for the costs of the new legislation itself.
Horse Racing in PR
Now, you certainly want to know how it will work in practice. We cannot be 100% certain yet, but we can look at how the rest of the United States has enacted their own sports betting practices for an idea of what it might look like.
A big facet of the sports betting in the United States and beyond has revolved around horse racing. For the first ten years, sports betting licenses for licensed horse-betting agencies will have a 50 percent discount. This will definitely help the Horse Racing Puerto Rico industry grow fast.
It was the conquistadors who first introduced Puerto Ricans to horse racing. There is only one horse track in the country, but that should be set to change with the introduction of Puerto Rico sports betting.
The one horse track in the country is The Camarero Racetrack, formerly known as El Comandante Racetrack. The Camarero Racetrack hosts Sunday horse races as well as the annual Clásico del Caribe. Despite the one racetrack, horse racing Puerto Rico should look very similar to how the rest of U.S. handles it. Much of the horse race betting that takes place, happens online.
The United States has many legal online sports betting websites already. The majority of these sites allow horse race betting. Horse racing Puerto Rico may not be the strongest market currently because of their lack of racetracks, but Puerto Ricans looking to get into legal online sports betting may happily jump into that online world.
When looking at the best horse race legal online sports betting sites, they have a few great features in common. Many of the sites already have apps, which makes them very easy to use on the go. The best sites offer races from hundreds of locations around the world.
Also, the sites display the betting odds on the horses involved in the races and usually have a live stream so you can watch the race you bet on. In addition, many of the best horse race betting sites offer great welcome offers such as cash back and matching first-time deposits to first-time customers.
Puerto Rico Football Betting
Now that you're really delving into the world of legal online sports betting in PR, you are probably getting excited to be able to place your first bets.
The world's most popular sports game is Football, or Soccer if you are American. Puerto Rico football betting is expected to be a large portion of the online sports betting industry.
Puerto Rico Football betting will most likely look like it does in many of the states that already have online sports betting. Those Puerto Ricans looking for how to bet on football online will probably wind up using similar sites as the states that are already up and running with their online sports betting.
The sites that are currently available have some great features. As I mentioned before, many of the best sites already have apps available, typically for iOS/iPhone users and Android users. These apps try to guide you through how to bet on football online. They try to mimic the look and ease of their desktop sites.
The best sports betting sites also tend to include football/soccer matches from around the world. They will list the betting odds so you can calculate the risk versus reward. The betting odds will vary from match to match and tend to be updated in real time.
The sites also allow you to bet on most college matches as well.
In addition, as I mentioned previously, many of the sites also want to compete with each other and get your business.
Many sites offer great promotional offers throughout the sports seasons anyway. These sites may be looking to get into the betting action when it goes live.
Puerto Rico Sports Betting Regulation
Now that you know a lot more about how to go about Puerto Rico sports betting, you may be curious as to how it will be run.
The Puerto Rico sports betting legislation allows for the creation of a new Gambling Commission. The new Gambling Commission will follow a model that is similar to that of states that have already adopted their own sports betting legislation.
The commission itself would be filled with seven members of the public and private sectors. It would be responsible for the regulation of sports betting, equestrian sports like horse racing Puerto Rico, and electronic games, as well as anything else that falls under their scope of coverage.
Now, the Gambling Commission will be the regulating entity of Puerto Rico sports betting. However, the Financial Institutions Commissioner's Office (OCIF is its Spanish acronym) will be the institution tasked with the oversight of the Gambling Commission. Its current duty in that vein is to oversee games of chance.
The PR sports betting legislation also is said to provide security safeguards to make sure that underage gambling does not take place. Children under 18 will not be allowed to participate in sports betting.
The Puerto Rican government also wants to make sure that they invest adequate time and money to address the problem of gambling addiction that could arise because of the new legislation. The Puerto Rican government is also worried about the potential for money laundering and tax evasion that could arise. They are working on ways to combat all these issues before the enactment of the legislature.
Many of the sports betting sites that are legally operating in the United States already have restrictions and safeguards in place to make sure that they are following the laws to the best of their ability. The sites require you be of legal age in the state to participate (either 18 or 21, varying state by state) as well as to be within the geographic bounds of the state you are in where it is legal to do online betting. Also, no one from a Self Exclusion list will be able to make an account on these online betting websites.
Puerto Rico will most likely have the same rules and regulations.
PR Sports Betting Conclusion
Though the PR Sports betting legislation is not yet enacted, it will be very soon. It is predicted to greatly help Puerto Rico's economy, so it is expected to come to fruition in a short period of time. Puerto Rico will most likely become a great competitor in the legal sports betting arena.
Because the landscape of sports betting is changing all the time, it is impossible to know exactly what legal sports betting in Puerto Rico will actually look like. As the time grows closer, it will become clearer and clearer what exactly the landscape of sports betting in Puerto Rico will be like in practice.
Whatever it will look like in practice, this is certainly an exciting time for Puerto Rico. The boon to their economy both from the taxes and from the hopeful and expected tourism draw will hopefully help usher in a prosperous time for Puerto Ricans.
The Puerto Rican government is looking toward the future with this new legislation.