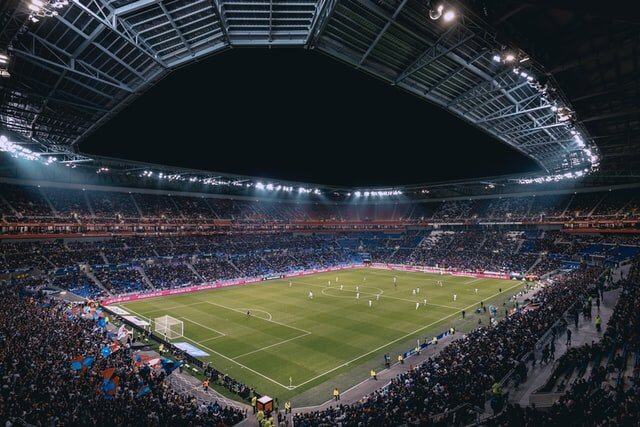 Are you a soccer fan? You know all about the Premier League, La Liga, Bundesliga? If so, your next step is learning about soccer odds and how to place a bet on the sport.
2023 is also a special year for the sport. There is the Women's World Cup taking place in Australia and New Zealand.
The more you understand about soccer betting, the better your chances of winning money and placing less risky wagers. Click on the heading below to learn about something specific or start from the beginning if you're a newbie to wagering on soccer online.
Jump to
Soccer Betting
To bet on soccer you will first have to register at a licensed sportsbook. Many states now have options to play like New York, New Jersey, Pennsylvania and more. If your state has legal sports betting, sign-up for one of the many available sportsbooks like DraftKings, FanDuel or Caesar's, to just name a few.
After you have registered for a betting account you may deposit money into your account using a number of fast payment options. Generally, credit cards and e-wallets are accepted at most online sportsbooks.
After you have successfully funded your account, you may place wagers on a variety of soccer bets. Both pre-match and live betting options are available at most sports betting sites.
2023 World Cup Odds
It will be a unique Women's World Cup in 2023 since it will for the first time take place in two different countries, and it will have 32 contestants. The action kicks off on July 29, 2023, with New Zealand taking on Norway in the first game.
As the World Cup only comes around every four years, it always brings great excitement. Players and management will be looking to lead their nations to the ultimate glory and be crowned world champions.
The best of the best are usually on show, with great games being almost guaranteed. There's always a lot of betting interest when it comes to the World Cup and the 2023 rendition will be no different. Here are the current odds from the BetMGM Sportsbook for the winners of the entire competition.
Odds in the table provided by BetMGM
English Premier League Odds
The EPL odds highlighted in blue are the best available.
Odds are subject to change. Last updated
November 30, 2023 5:22 am
.
La Liga Odds
Unfortunately, no events are available at this point. Please check back later.
Odds are subject to change. Last updated
November 30, 2023 1:21 pm
.
The La Liga odds highlighted in blue are the best available.
Basic Soccer Betting Markets
You might come across three types of soccer odds formats: British, American, and European.
British are called fractional, European – decimal, and American – moneyline. The probability doesn't change, just the way the sportsbook presents the betting odds. Whichever format you come across, no need to worry – there are many odds converters available online and you can often switch to the soccer odds format that you're most comfortable with.
Jump ahead to read about moneyline odds in detail further down. For now, let's look at the British and European odds, and see the numbers in different formats.
Moneyline odds (American)
British odds
European odds
British format: Fractional Odds
The fractional odds are one of the easiest to identify You will recognize them by a slash or a dash connecting the two numbers. The first number says how much you will win, the second number – the stake.
Let's look at some fractional odds from an old game to explain the way it works. We will use some previous Premier League odds as an example. Bettors will find the Premier League odds for particular games in a table with three columns: home, draw, away. The columns are customarily labeled with a single letter: H, D, A.
In the game Liverpool vs. Newcastle, the odds at one of the biggest sportsbooks were the following: Home: 2/13, Draw: 7/1, Away: 20/1.
Now, keep in mind, the odds will change before the game begins, so sometimes it's better to track a game if you want to see if the odds get higher or lower depending on which soccer team you want to wager on.
In this case, if you put money on Liverpool winning at home with odds 2/13, you will not have much profit, as oddsmakers predict the team victory. For every 13 dollars, you wager, your earnings will be $2. If you bet that there will be a draw and your prediction is correct, for every dollar you bet, you will earn $7. And so on.
You probably won't come across this format when looking at the MLS odds in the US because American odds for soccer are more popular. However, it's good to know how to read soccer odds in different forms so you can use British media for due diligence on your wagers.
European Format: Decimal Odds
The European format is also pretty easy to read. We will use some former Premier League odds again as an example to show you how to read soccer odds in case one day you are betting on European leagues.
Other than betting on the results of a particular game, you can also make a wager on the outright winner of the entire Premier League. Again, we will rely on odds from one of the biggest sportsbooks.
Manchester City's odds for winning the Premier League are 1.61, Liverpool's – 2.50, and Tottenham Hotspur's – 41.00.
If you bet a hundred dollars on Liverpool and they take the championship, you will get 100 dollars multiplied by the odds, in this case, 1.61. It will be 161 dollars, a hundred from your stake and 61 dollars of earnings.
At the time of this writing, you can see that according to the sportsbooks, Tottenham is not very likely to win the Premier League, with odds at 41.00.
Moneyline Odds (American)
After warming you up with fractional and decimal odds, we arrive at the main course: figuring out how to read soccer odds. The American odds, also called moneyline odds, show you either how much you need to wager to win a $100 or how much you will win if you wager a $100. In this case, we will use the MLS odds as our example.
Let's say Seattle is playing FC Dallas, and the odds are the following:
Seattle – 120
FC Dallas + 250
A minus sign means that the team is expected to win. The higher the number following the minus, the bigger are the chances of that team winning.
Now, with the plus sign, it's the opposite. The bigger the number following the plus, the lower are the chances of that team winning.
In this case, Seattle is expected to win and FC Dallas to lose. How does it translate to your wager? If you bet $120 on Seattle winning, and they win, you will earn $100. If you bet $100 on FC Dallas, and they win, the sportsbook will have to pay you out $250.
This knowledge will help you not only with soccer odds, but how to read odds for all sports.
Implied probability
At this point, you know how to read soccer odds in terms of calculating what you can win if you make a correct prediction. Now, let's take it to another level. We will look at how to make an accurate prediction based on wagering markets.
It's a bit different for the plus and minus odds. We can use the absolute numbers and ignore the minus sign before the negative odds. Just make sure you remember the difference between equations for underdogs and favorites.
Let's start by calculating the implied probability for our favorite to win, Seattle with -120 odds. You take 120 and divide it by 120 plus 100. The mathematical equation will look like this:
120 ÷ (120 + 100) = 120 ÷ 220 = 0.54
Implied probability for negative odds = (odds) divided by (odds plus hundred)
The last thing to do is turning the result into a percentage. To do that, you multiply it by a hundred.
0.54 x 100 = 54%
It's not really complicated. Now you know that a -120 odds mean that oddsmakers predict a 54% chance of the team winning.
Okay, a little bit more math and we are almost done. FC Dallas with odds of +250 is the underdog. Calculating their implied probability of winning looks a bit different:
100 ÷ (250 + 100) = 100 ÷ 350 = 0.28
Implied probability for positive odds = hundred divided by (odds plus hundred)
Again, we turn the result of the equation into a percentage by multiplying the result by a hundred:
0.28 x 100 = 28%
So, in this case, the chances of FC Dallas winning with Seattle are just 28%. We hope this will help you understand how to read soccer odds on a whole new level.
To calculate the total number of goals, we simply add the number of goals scored by both teams together.
Example:
Total Over 2.5 +110
Total Under 2.5 +110
In this example, any bet on the over will require 3 or more goals to be scored in the match. Bets on the under on the other hand, require 2 or less goals to be scored.
Totals bets are usually close to even money in odds, with a small margin or 'juice' given to the bookmaker.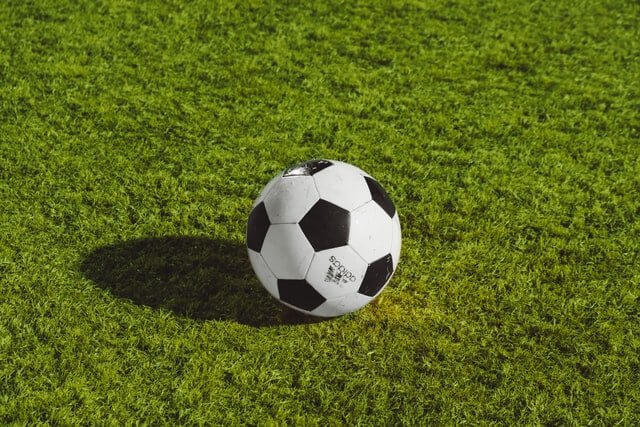 Special Soccer Betting Markets
Soccer is a simple sport. With two teams allowed 11 players on-field and 90 minutes of action, the winner comes down who scores the most goals. When you bet on soccer online however, a number of various markets are available that aren't just decided by the result of a match. While the most popular type of bet is still straight bets, one can also wager on:
3-Way and 2-Way Money Lines
Goal Lines
Over/Under
First Half Goal Spread Bets
Asian Handicaps
Parlays
Future Bets
Prop Bets
3-Way Moneyline Soccer Betting
A 3-way moneyline soccer bet allows you bet one three results: Team A winning, Team B winning or a draw. Wagers are generally decided after full-time. This means within the 90 minutes of regulation and any additional time added by referees for injuries and stoppages. However, if a team wins in a shootout or extra time the match will be considered a draw. Shootouts and extra time matches only take place during tournaments where a winner is required.
An example of a 3-way moneyline may look like this:
Team A +140
Draw +260
Team B +200

Due to the fact that there are now three results possible instead of two, the odds for each result are greater. Thus betting on 3-way moneylines can be more profitable if you are able to make correct predictions. Soccer is one of the few sports in which three-way money lines are available.
2-Way Moneylines Without The Draw Soccer Betting
With a 2-way money line soccer bet without the draw, we eliminate the prospect of a draw from the wager. The two possible results will be Team A winning or Team B winning. If the game ends in a draw in regulation time, then all bets are refunded and considered 'No Action.'
Since the draw option is removed from the moneyline, the odds on 2-way moneylines are considerably lower. Odds on the favorites can be more inflated due to the loss of the ability of the underdogs to draw. 2-way moneylines are ideal for bettors looking for lower risk bets that may not payout as big as 3-ways.
Goal Lines or Spread Soccer Betting
Goal lines or spread soccer betting is similar to points spreads found in basketball and football games. One of the teams will be given a handicap and another will be awarded a certain number of goals to start the match.
Soccer Spread Example
Team A (-2.5 goals) +110
Team B (+2.5 goals) -120

In this case, Team A must win the game by 3 goals in order to win a wager placed on them. Team B must lose by no more than 2 goals for a wager placed on them to win.
Generally spread soccer wagers attempt to balance out lopsided matchups by giving the underdog a headstart in goals. It allows bettors to get good odds on favorites, even when the match is very one-sided.
First Half Goal Spread Bets
First half goal spread bets are very similar to spread bets but only take into account the first half. Thus, the final scoreline isn't taken into consideration but rather the scoreline at halftime. Again, one team will be awarded goals and another will be deducted goals to even out the matchup.
Totals Soccer Betting
A totals soccer bet is a popular wager type that doesn't depend on the outcome of the matchup. Rather, bettors are wagering on the total amount of goals that will be scored during the game. You can either bet on over or under a select number of goals set by the bookmaker.
Asian Handicap Soccer Betting
Asian handicap betting, much like spread bets, is designed to eliminate the possibility of a draw in a soccer match. There are two main types of handicaps, half goals (0.5, 1.5, etc.) and whole goals (1, 2, 3, etc.). Half goals handicaps force a result as it's not possible to score half a goal in soccer. Whole goal handicaps, however, can result in a tie, in which case bets a refunded.
One of the main differences in Asian handicaps is the ability to bet quarter goal handicaps. Quarter (¼) handicaps split the bet between the two closest ½ intervals. For example, a $100 bet with an Asian handicap of 1¾ is equivalent to betting $50 at 1½ and $50 at 2. With ¼ handicap bets, you can both win and draw or lose and draw.
Asian handicaps start at a quarter goal and rarely go over 3 goals, even in matchups with huge disparities in ability.
Soccer Parlays
Soccer parlays refer to accumulator bets which have 2 or more soccer selections. To win a soccer parlay every selection on the betting slip must win. If even one of the selections loses, the entire parlay loses.
The idea behind parlay betting is creating big soccer odds by multiplying together the soccer odds of each selection you make.
For example:
If you select Team A from Game 1 at 2.00 odds and Team B from Game 2 at 1.50 odds;
A parlay wager on both games would have soccer odds of (2.00 X 1.50) = 3.00
Each additional wager added to the parlay bet will multiply against the odds, creating an exponential effect. So the more picks you make, the more the odds will balloon. On the other hand, all of the wagers must be winners in order to successfully payout a parlay bet.
Soccer Future Bets
Future bets are just that, wagers made on events that will happen in the long-term future. They are generally related to winning a League or Championship in soccer.
Odds are set well in advance for future bets and can change dramatically as the season unfolds. Teams generally have ups and downs during a season, so try to place bets when the odds are at their peak.
Soccer Prop Betting
Prop bets or propositional bets refer to wagers that can be made on any particular occurrence during a game. Prop bets can be on essentially anything and can involve just a match or the entire season.
The following are examples of soccer prop bets:
Will Player X score during the game?
Will anybody score during the first 15 minutes of the game?
Will there be a goal scored with a header this season?
Who will win the toss at the start of the match?
Will Player X score more goals than Player Y in this match?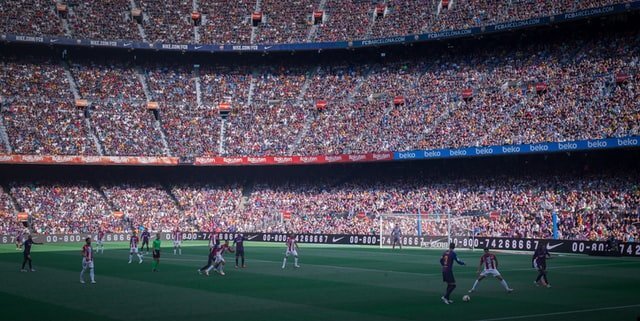 Advanced Soccer Wagering Pointers
Once you've registered for an online sportsbook that you can use to bet on soccer, you've still got a few more points to consider before finally putting your money on team.
We think the following points are definitely something you should make a habit out of, however, are strictly necessary to know the basics of soccer betting markets.
Cashing out
Follow experts
Learn how to analyze data
The Cash Out Feature
The 'Cash Out' feature can be very useful if used correctly when learning how to bet on soccer. Many, if not most, online sportsbooks provide the option of cashing out bets based on the current state of events of a match.
So if for instance, the team you bet on is winning, you can cash out for a profit. On the other hand, if your team is losing, you can mitigate your losses. Cashing out essentially allows you to hedge your bets and if used well can be very profitable.
Follow Soccer Betting Professionals
Many professionals post soccer picks and opinions for free on the internet. Their picks generally take into account a number of statistics which increase the probability of winning. Be sure to take advantage of this valuable resource before placing your bets, if for nothing else but to double-check.
Analyze Data
One of the primary skills that can be used to make winning soccer bets is data analytics. By sorting through past performances and statistics you can make more educated bets. While past performances provide no guarantee, they do provide a higher likelihood than betting without any information.
Many sportsbooks themselves provide useful statistics, which might be a great place to start analyzing.
Soccer Betting Legal
Yes, it is legal to bet on soccer games at any licensed online or retail sportsbook in the US. Sports became legal to wager on federally after the Supreme Court repealed PASPA in May of 2018.
The lift of the federal ban on sports betting put the power in the hands of state legislation to regulate their industries as they see fit. Many states have since passed laws legalizing sportsbooks, whereas some are still yet to make a move.
Soccer Betting FAQs
Is soccer wagering allowed in the US?
Yes. Many states now have regulated sports betting industries with a variety of activities to bet on – including soccer, both MLS and European leagues. Although in most places, you need to be 21+.
Can you bet on soccer online?
Yes, but it depends on which state you live in. Not all states have a regulated industry that allows you to bet on your computer or mobile phone. Click on your state here to see your state's rules.
What soccer leagues are available?
That usually depends on which sportsbook you are registered with and the time of year. However, most sportsbooks have all the main leagues you would want to place wagers on like, EPL, La Liga, Bundesliga, MLS, etc.