When the NFL schedulers put together the matrix for a given season, they try their best to come up with most ideal matchups over the course of 17 weeks. Not counting local rooting interests, there is almost always one matchup a neutral fan can point to on a Sunday afternoon and say to him or herself, "That's a game I'd think about watching."
This Sunday afternoon, however, could be labeled an exception. Every early game features a matchup that has at least one losing team, and only the Packers-Panthers game is a clash of clubs with above-.500 records.
So instead of trying to sell you on Panthers-Packers, let's embrace the suck and give you the worst of the worst before the two solid national primetime games: The Giants and the Jets vying to be the less-worse team in the New York City metropolitan area.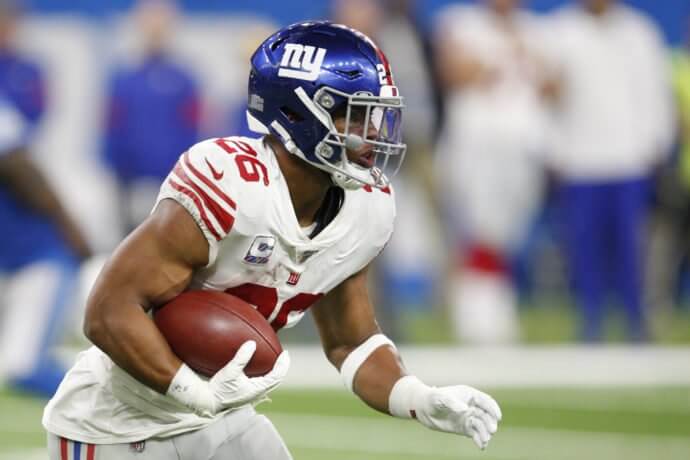 After a summer of optimism in which there was hope, Sam Darnold would make further strides of progress in his second season and be helped by free agent signing Le'Veon Bell, the Jets (1-7) have continued their star-crossed ways in equal parts of misfortune and ineptitude with each passing week. They are 2.5-point underdogs for Sunday's game versus the Giants according to the FanDuel SportsBook.
The Jets' latest nadir came in their 26-18 defeat at previously winless Miami, a team that has all but publicly announced it was "tanking" the season to try and "win" the No. 1 pick for 2020. Ex-Jet quarterback Ryan Fitzpatrick threw three second-quarter touchdown passes while Darnold – now a viral meme following his "I see ghosts" hot mic gaffe in a loss to New England, had costly gaffes in each half that thwarted any chance of rallying to win.
The on-going struggles have put a harsh spotlight on first-year coach Adam Gase following the loss to the team that fired him in the offseason. Considered a quarterback whisperer who has Peyton Manning among his backers, Gase has failed to give any consistency the offense as Darnold has arguably regressed and Bell seems unlikely to claim his fourth 1,000-yard rushing season.
The Giants (2-7) are technically the "road" team in this clash of Met Life Stadium co-tenants as they try to snap a five-game losing streak. Pat Shurmur's team, though, at least projects the semblance of a rebuild with a plan as rookie quarterback Daniel Jones learns on the fly and plays with promising second-year running back Saquon Barkley.
Like most rookies, Jones has struggled with consistency from game-to-game, which was apparent in last Monday night's 37-18 loss to NFC East-leading Dallas – the team the Jets beat for their lone win.
Jones ran 22 plays inside the red zone but could only muster a touchdown and four field goals. He also committed two turnovers, raising his total to an NFL high-tying 16 when combining interceptions and fumbles. Such miscues make the over/under of 44.5 points a tricky proposition.
The sixth overall pick, Jones has shown plenty of promise despite those mistakes with 1,676 yards and 11 touchdown passes along with eight interceptions. He will be trying to lead the Giants to a sixth win in the last seven meetings between the teams, though the Jets took honors last time with a 23-20 overtime win in 2015.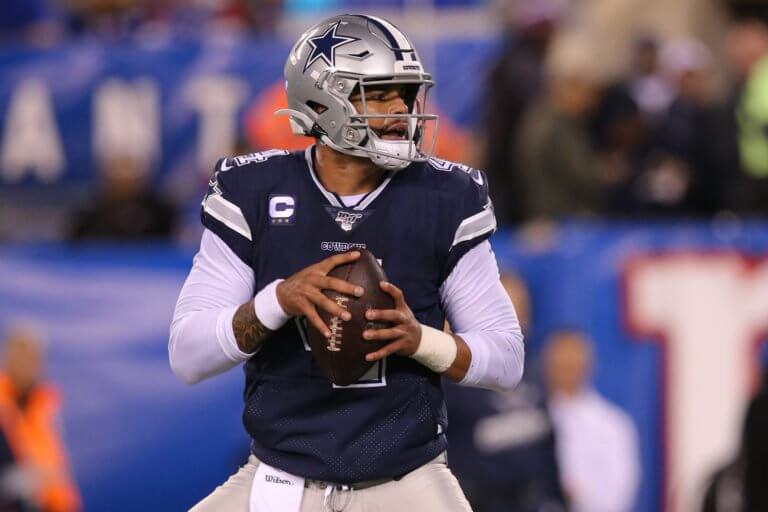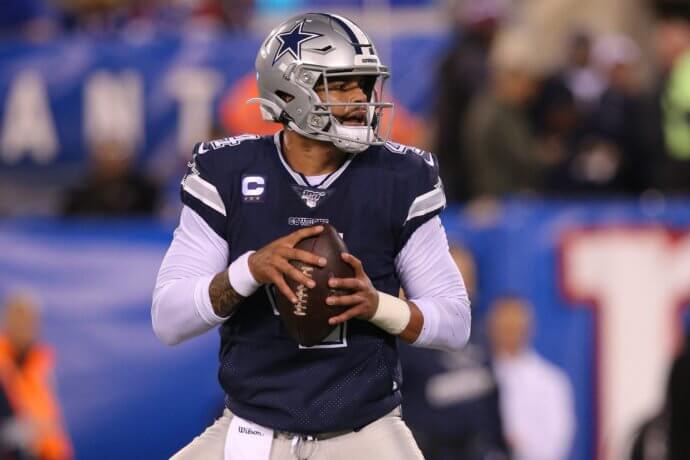 Thankfully, the Sunday night and Monday night games offer salvation in the form of two exciting matchups. Sunday night features the Minnesota Vikings facing the Cowboys in Dallas, where the two sides feature almost mirror-images offensively. Kirk Cousins has impressive numbers, but the $84 million quarterbacks still hasn't fully won over Vikings fans since they look to be a good team with a ceiling.
The latest evidence was a 26-23 loss at Kansas City in which the Vikings (6-3), who are 3-point underdogs in this contest, squandered a slim fourth-quarter lead as the offense failed to put away the game on one drive and then could not get traction for a potential game-winning drive before the Chiefs won on a late field goal.
Cousins is not the only proficient member of the offense as Minnesota boasts the NFL's leading rusher in Dalvin Cook. The third-year back has already put up career bests after injuries cut short his first two seasons and needs only 106 yards to reach 1,000. Receivers Adam Thielen and Stefan Diggs have combined for 65 catches, 1,101 yards, and 10 touchdowns, though Thielen is trying to shake off a hamstring injury.
Dallas (5-3) is looking for a third straight win as Dak Prescott, and the offense shook off a slow start against the Giants and overcame a 12-3 first-half deficit. He has thrown for 2,380 yards and 15 touchdowns overall, teaming with Amari Cooper to torment defenses. The pair hooked up on a 45-yard touchdown pass to seal Monday night's win, and Cooper continues to increase the value of his next contract this offseason with every catch, yard, and a touchdown – he has 42, 701, and 6, respectively.
The Cowboys also have an answer for Cook in Ezekiel Elliott, who is seventh with 741 rushing yards, but third among backs who have played only eight games. He has recorded three straight 100-yard games after piling up 139 against the Giants and averaged 5.6 yards per carry in the last two.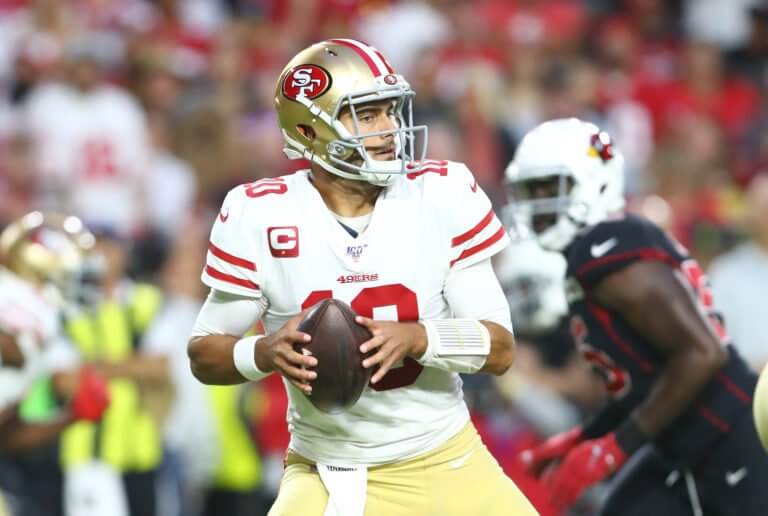 The Monday Night Football matchup is the best of the bunch as the last unbeaten team in the NFL – the 8-0 San Francisco 49ers – have a chance to widen their lead atop the NFC West as they host the Seattle Seahawks.
San Francisco, which is a surprising 6.5-point favourite, is off to its best start since winning its first 10 games in 1990 but endured some nervous moments on Halloween, holding off Arizona 28-25. Jimmy Garoppolo showed he is more than a game manager at quarterback, throwing a career-high four touchdown passes and a season-best 317 yards as the running game suffered a rare off night.
The Seahawks counter with MVP frontrunner Russell Wilson, who has thrown a league-best 22 touchdown passes against only one interception. Wilson won an aerial battle against Jameis Winston and the Tampa Bay Buccaneers last Sunday, emerging with a 40-34 victory after totaling 378 yards and five scoring tosses, including the overtime-winner to Jacob Hollister.
The intriguing subplot of this game involves 49ers and ex-Seahawks cornerback Richard Sherman, who has rebounded from a subpar 2018 to anchor a ball-hawking San Francisco secondary that has 10 interceptions – a total that exceeds its entire takeaway total from last season. He likely will be matched up against former teammate Tyler Lockett, who is enjoying a breakout season as the No. 1 receiver on Seattle with team-highs of 59 catches, 767 yards, and six TDs.
The other must-see matchup in San Francisco's ground game featuring running backs Matt Breida, Tevin Coleman, and Raheem Mostert versus Seattle's defense. The 49ers are second in the NFL in rushing at 171.1 yards per game as the trio has accounted for 1,186 yards. Seattle's run defense ranks 13th in the league overall but has held its last two opponents under 100 yards. The over/under for this game is a finely poised 47.5 points as both teams are expected to find success offensively.