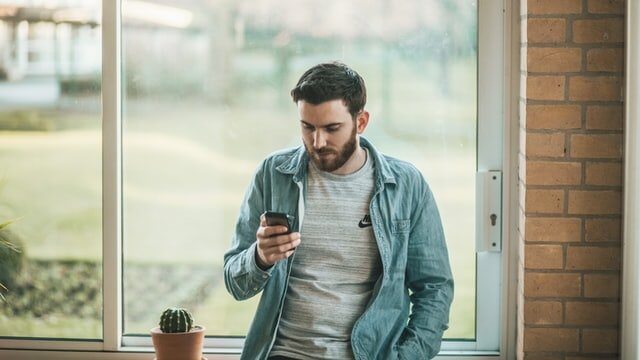 Big betting events obviously draw big crowds of bettors. The rate of mobile sports betting app downloads increased rapidly towards the end of January in anticipation of the NFL's Super Bowl.
Industry data also shows that downloads this March ahead of the annual NCAA Tournament increased 559% over last March on a year-to-year basis.
The large increase is not all that surprising since the 2020 NCAA Tournament was canceled. What this figure does point out is the overall popularity of mobile sports betting across the entire country.
Also of note is the 41% decline in mobile sportsbook app downloads this March as opposed to February. The large influx of new bettors for the Super Bowl accounts for much of the decrease since they already had the capability of betting on college basketball.
Another factor in the month-to-month decline was Virginia online sportsbooks and Michigan online sportsbooks launching mobile betting towards the end of January. These two states accounted for quite a few new downloads that were already in place when March Madness rolled around.
Leading the way in new downloads were the US market's top two mobile sportsbook apps for FanDuel and DraftKings. This held true nationwide in whichever states each of these books currently do business in.
The anticipation of this year's tournament was another big driving force. Starved bettors had a two-year wait to bet on their brackets as well as the actual games.
FanDuel was the biggest winner in March. This book's mobile user base jumped 36% in terms of active betting accounts. DraftKings benefitted from 28% in increase in new activity.
The third biggest US sports betting mobile app is BetMGM. This book posted an increase of 12% in active mobile betting accounts.
Penn National Gaming's Barstool Sportsbook app is only available as a Pennsylvania sportsbook, Michigan sportsbooks, and Illinois sportsbook at the present time. Yet, this highly popular betting site was fourth on the national list for new active downloads.
The American Gaming Association (AGA) estimated that close to 48 million legally-age bettors in the US planned to wager on this year's NCAA Tournament. Surveys showed that 70% of the respondents stated they were betting on the games due to legal access of sports betting apps.
The Big 12's Baylor Bears went on to win this year's national title in dramatic fashion as underdogs in the championship game. However, they were third on the list of favorites to win among bettors at 8%.
The Gonzaga Bulldogs, out of the West Coast Conference topped that list as clear favorites to win it all at 17%. Their 32-game winning streak this season came to an end in the stunning loss to Baylor.
The second-most heavily bet team to win this year's tournament was the ACC's Florida State Seminoles at 11%.
Quickly following in the footsteps of March Madness was this year's Masters as professional golf's first Major event of the year. Played annually at Augusta National Golf Course in Georgia, last year's event had to be moved to November as opposed to its usual timeframe in early April.
A new MLB season should also attract some betting action this month following the league's Opening Day festivities on April 1.