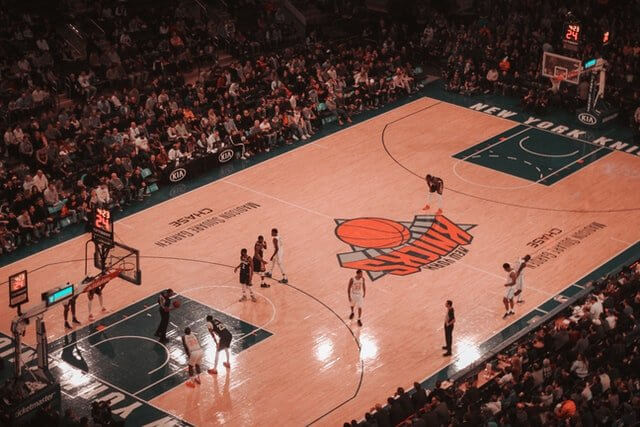 September is usually the time when most people really start to focus on football, but it's never too early to look at the upcoming NBA season as well. Things can always change in the weeks and months leading up to the start of the year, but betting on the NBA champion is already available.
This is one of the better future betting options that you are going to find. Teams usually separate themselves pretty early. These odds can also change at any time, but they are pretty well set in September until the actual games begin. Odds courtesy of Caesars Sportsbook.
Jump to
Favorites From the East
As it stands right now, it looks as if the Eastern Conference is going to have the best teams in the league for 2022-23. The three betting favorites are all from the Eastern Conference, and those teams are going to be battling it out in the playoffs.
The Boston Celtics are the current favorites to win the NBA Finals at +500, and the Milwaukee Bucks and Brooklyn Nets are next on the list at +700. Boston won the East a season ago, but they just weren't able to keep up with the Golden State Warriors.
This doesn't mean that a team from the Eastern Conference is going to win the title, but they currently have three of the best teams in the NBA.
Lakers Not in the Mix
There are some Eastern Conference teams that are in the next group of teams as well, but you will also see a long list of teams from the West. Here is the next wave of teams that looks to be in the mix to win the NBA Finals this year:
Los Angeles Clippers +700
Golden State Warriors +700
Phoenix Suns +1000
Philadelphia 76ers +1700
Miami Heat +1700
Memphis Grizzlies +2100
Denver Nuggets +2400
Los Angeles Lakers +2400
Dallas Mavericks +2500
Minnesota Timberwolves +3300
Toronto Raptors +4500
It's no surprise to see the Golden State Warriors and Phoenix Suns up there on that list. Both teams should be great in 2022-23. It is a bit of a shock to see the Los Angeles Clippers at +700, but that team has been trending in the right direction.
The biggest surprise is that the Los Angeles Lakers are all the way down at +2400 on the list, which almost makes them a longshot. Los Angeles can always get back into the mix, but they have some serious work to do.
Best of the Rest
Here are some of the other teams that are pretty big longshots to win the 2023 NBA Finals but should be in the mix for the playoffs. The odds for these teams will be worth keeping an eye on over the next few months as things start to shake out.
Chicago Bulls +5000
New Orleans Pelicans +5000
New York Knicks +10000
Cleveland Cavaliers +10000
Charlotte Hornets +12000
Portland Trail Blazers +12000
Washington Wizards +20000
Utah Jazz +20000