The new home of Tottenham Hotspur will become just the third different venue in England's history to host an NFL game Sunday when the Oakland Raiders play the Chicago Bears.
The new north London digs of the Champions League runners-up were an obvious choice to host two of the four games to be held in England as part of the NFL's International Series this season. Wembley Stadium will host the other two games, extending a streak of being the site of at least one game every season since the NFL's first trip across the Atlantic in 2007.
The £1.3 billion stadium opened belatedly in April, with its selling point to the NFL the synthetic turf field that will be used for this game after the retractable soccer pitch is removed. New White Hart Lane will host its other contest next weekend when the Carolina Panthers face the Tampa Bay Buccaneers.
But Sunday's contest figures to be an intriguing affair between the Raiders and Bears as it is the first game between the teams since Oakland dealt standout linebacker Khalil Mack to Chicago before the start of last season, drastically changing the fortunes of both clubs.
Mack instantly upgraded the defense for the Bears, who are 5-point favorites at -110 according to the Fan Duel Sports Book, recording 12.5 sacks and powering them to the NFC North title. While Chicago is 3-1, things have not gone completely according to plan as the defense has had to carry a struggling offense that will be without starting quarterback Mitch Trubisky due to injury.
Mack already has 4.5 sacks, and the Bears have yielded just 45 points after defeating the Minnesota Vikings 16-6 last Sunday, and the over/under set at 40.5 points reflects the oddsmakers' respect for Chicago's defense.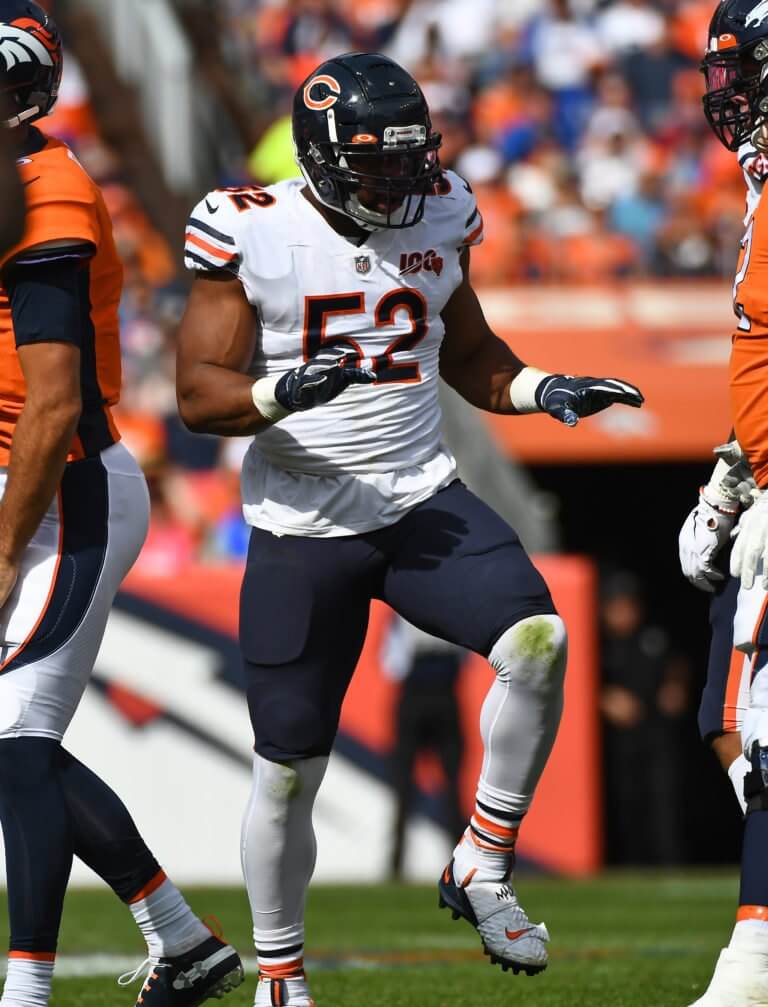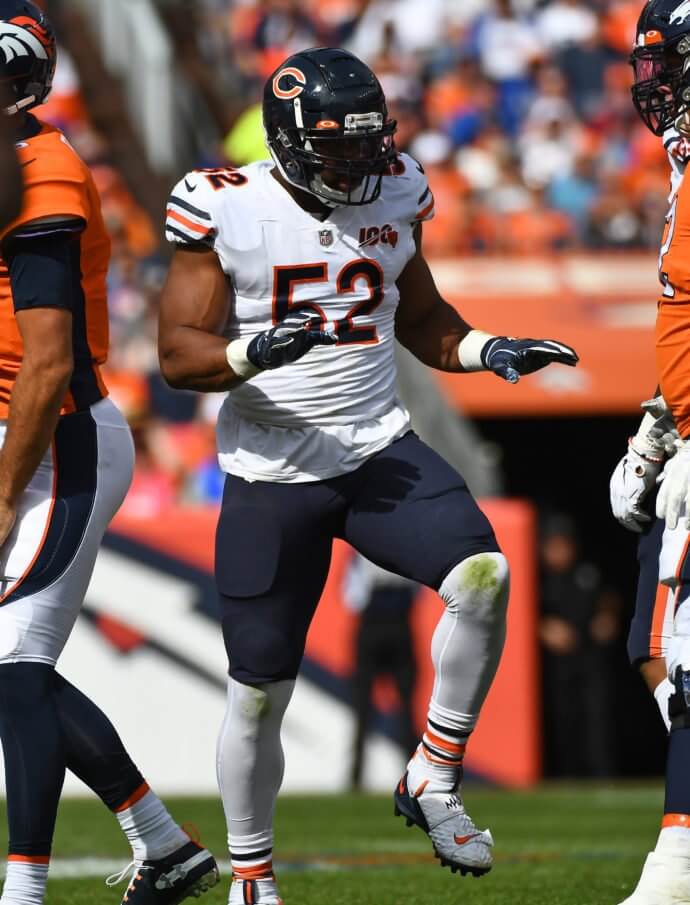 Trubisky suffered a dislocated left (non-throwing) shoulder in the win, which elevated Chase Daniel to the starter. Daniel, who completed 22 of 30 passes for 195 yards and a touchdown versus the Vikings, went 1-1 as a starter last season when Trubisky got hurt.
The trade of Mack was the first of two club-altering deals last season as the Raiders also dealt wide receiver Amari Cooper to the Dallas Cowboys for a first-round pick. Oakland received first-round picks both this season and next season from Chicago and used the 2019 selection on running back Josh Jacobs, who leads all rookies with 307 rushing yards and is ninth in the league.
Jacobs, though, will be severely challenged by a Bears defense limiting opponents to 2.96 yards per carry and 61.5 rushing yards per game.
Oakland is coming off its highest point total of the season, having held off Indianapolis 31-24 on the road last weekend. The Raiders scored touchdowns on their first two possessions 66 seconds apart, with Trevor Davis rumbling 60 yards to make it 14-0. Safety Erik Harris sealed the win with a 30-yard interception return for a touchdown with 2:09 to play.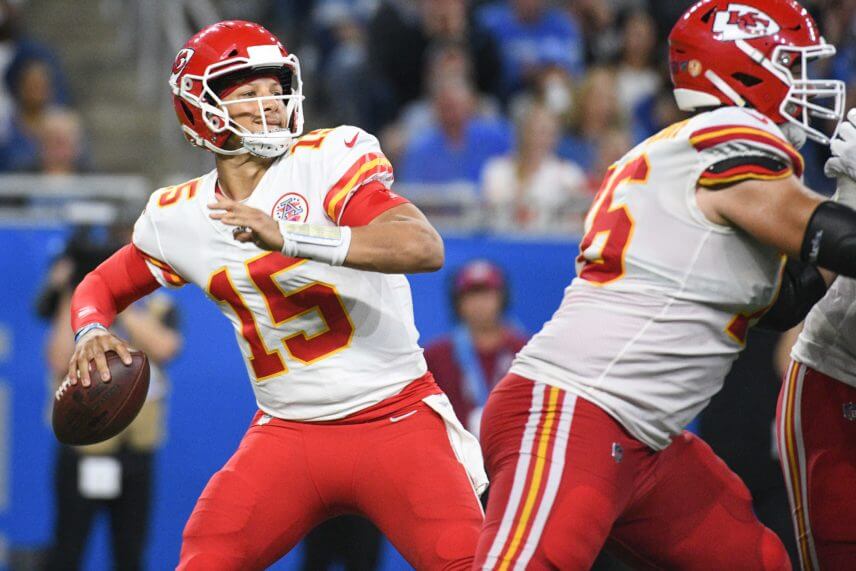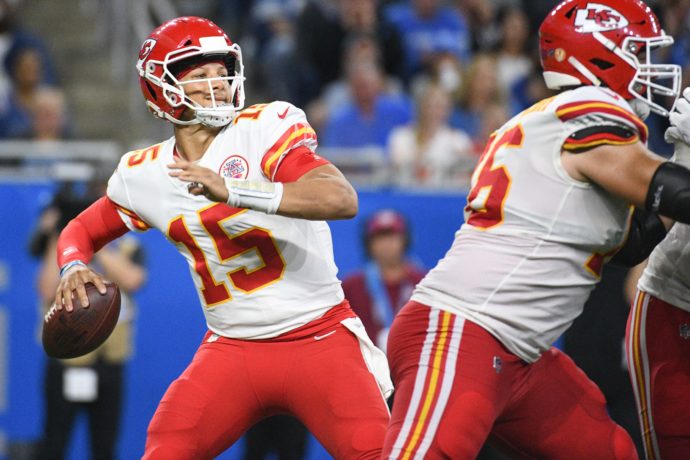 The Sunday night game figures to provide the offensive fireworks that might be lacking in London as the unbeaten Kansas City Chiefs (-11/-105) host the Indianapolis Colts (+11/-115) in a rematch of last year's AFC divisional playoff contest won by the Chiefs 31-13.
Reigning NFL MVP Patrick Mahomes is off to another strong start with 1,510 yards and 10 touchdown passes without an interception, having thrown for 315 or more yards in all four wins. He did not have a touchdown pass in last Sunday's 34-30 victory at Detroit but did direct Kansas City's game-winning 79-yard drive – capped by Darrel Williams' 1-yard run with 20 seconds left.
The Chiefs are again expected to be without top wide receiver Tyreek Hill, but tight end Travis Kelce and fellow wideouts Sammy Watkins, Demarcus Robinson, and rookie Mecole Hardman all have helped fill the void. Veteran running back LeSean McCoy has been rejuvenated after being reunited with coach Andy Reid, with the former Eagles running back totaling 285 yards from scrimmage and three touchdowns.
Originally, this game was supposed to be a rematch of Mahomes and Andrew Luck, but Luck's stunning retirement during the preseason scuttled that storyline. Indianapolis (2-2), though, has held its ground in the evenly balanced AFC South thanks to Jacoby Brissett, who has matched Mahomes' 10 TD passes to go with 911 yards.
Brissett finished with 265 yards and three TDs in that loss to the Raiders, and he is the only quarterback to throw at least two scoring passes in all four games. He is hoping his top receiving threat – T.Y. Hilton – is available after missing last week with a quadriceps injury.
It was just the fifth game Hilton, who has 20 catches for 195 yards and four TDs, missed in his eight-year career, and the Colts fell to 0-5 in those games.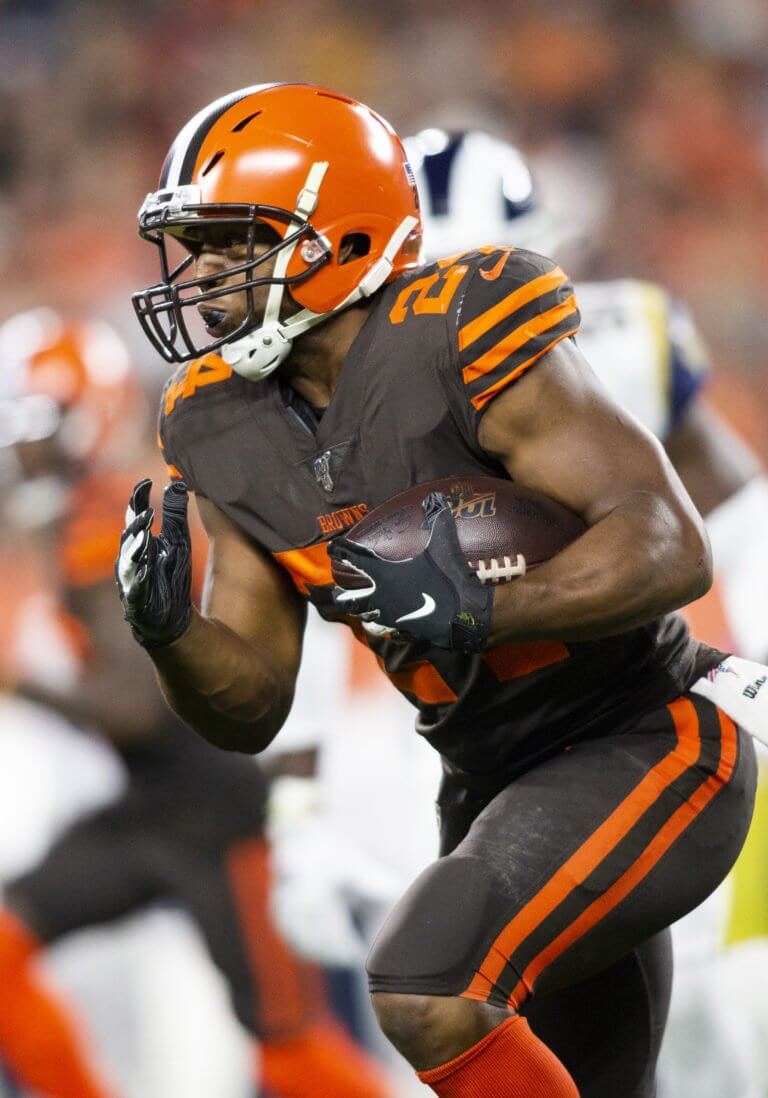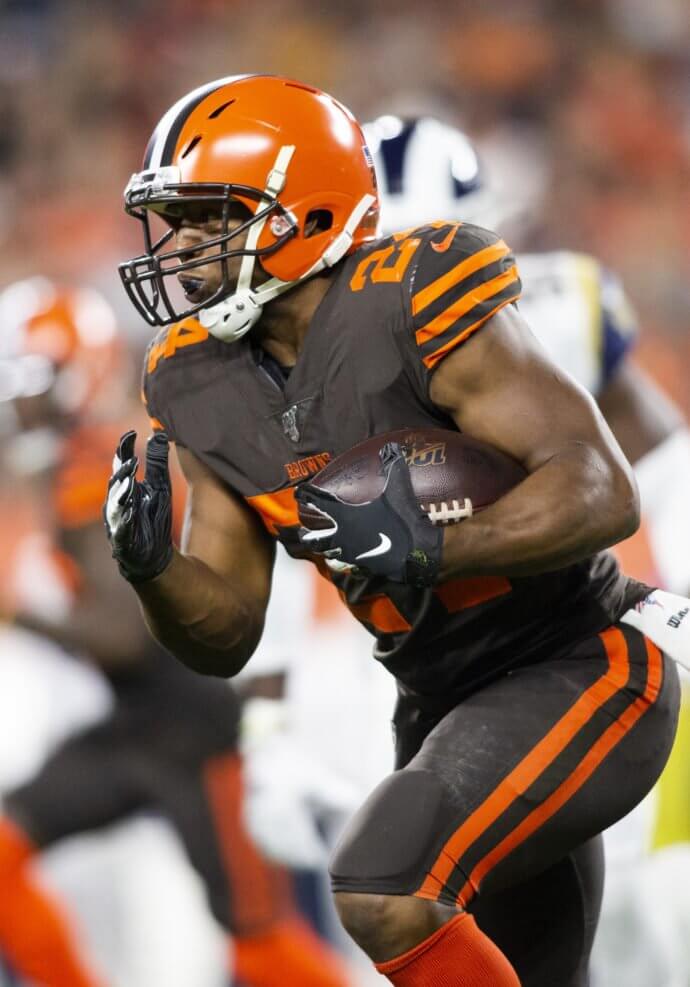 The Monday Night Football game to wrap up Week 5 pits the Cleveland Browns (+3.5/+105) versus the undefeated San Francisco 49ers (-3.5/-125), who are looking to open a season 4-0 for the first time since the days of Joe Montana in 1990.
The 49ers, whose bye came last week, have been idle since rallying past the Pittsburgh Steelers 24-20 on Sept. 22. Jimmy Garoppolo threw for 277 yards, and his 5-yard touchdown toss to Dante Pettis with 1:15 provided the winning points as San Francisco won despite committing five turnovers.
While a healthy Garoppolo has been a critical part of San Francisco's early-season resurgence, a ball-hawking defense has also made sizable contributions. The 49ers have already matched their entire 2018 total of seven takeaways and scored 31 points off those forced turnovers – nearly doubling their total from last season.
Cleveland (2-2) is playing its third primetime game in four weeks and coming off an impressive 40-25 victory at Baltimore last Sunday, preventing the Ravens from grabbing a two-game lead atop the AFC North. Baker Mayfield threw for a season-high 342 yards and a touchdown, and running back Nick Chubb sealed the victory with an 88-yard scoring run in the fourth quarter.
Chubb, who finished with 165 yards and a career-high three TDs, is fourth in the league with 398 rushing yards. The effort was part of the run-pass balance that had avoided the Browns during the first three weeks, with head coach Freddie Kitchens' play-calling called into question after their Week 3 loss to the Los Angeles Rams.
(All odds courtesy FanDuel Sportsbook)