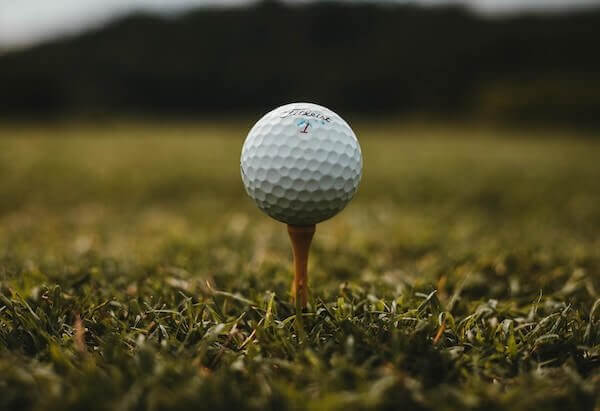 Heading into the middle of November, blooming azaleas are not front and center with most gardeners in the US. However, professional golf takes center stage with US sports bettors. This year's final Major could be its best with the 2020 Masters at Augusta National.
The first of four rounds of betting action started on Thursday, Nov. 12 so it is a good idea to brush up on how to bet on golf before then. The back nine of the final round captured everyone's attention on Sunday, Nov. 15. In between, US sportsbooks such as PointsBet and Rivers Casino have released odds for a number of different betting options.
The easiest and most popular way to bet on this year's Masters is by wagering on the winner. Futures odds point to Bryson DeChambeau as the favorite to win. As the sixth-ranked golfer in the world, he has garnered a huge following for his unique approach to the game of golf.
Massive drives in a 'grip it and rip it' fashion is part of the appeal. DeChambeau has basically reinvented his entire game by embracing the science of the sport. This has paid off with a No. 1 ranking on the PGA Tour's 2021 money list in the early part of the new season.
He also won his first Major this year with a dominating six-stroke victory in the US Open at Winged Foot. This followed a tie for fourth in the 2020 PGA Championship. DeChambeau recently signed a marketing sponsorship with DraftKings covering both fantasy golf and sports betting.
Another big storyline for this year's Masters is defending champion Tiger Woods. Professional golf's most recognized player was able to turn back time in 2019 by winning his fifth Masters title and accompanying green jacket.
This year's playing form has him farther down the list when it comes to odds to win. However, Tiger should still draw in quite a bit of action across a number of books including Unibet and Fox Bet.
The Masters in general is expected to generate a large handle in the US betting market as well as other betting markets around the world. All the game's best golfers are in this year's field representing a number of different countries.
Spain's Jon Rahm joins US player Dustin Johnson as the next two favorites to win across several US books like BetMGM and BetAmerica. Also from the US, Justin Thomas has positioned himself as a player to watch at Augusta.
Northern Ireland's Rory McIlroy is another favorite with the betting public. Of the Top 10 golfers on the futures board to win the 2020 Masters, he is positioned in the middle of the pack at No. 5.
You can also add Collin Morikawa, Xander Schauffele, and Patrick Cantlay to the list of lesser-known US players that are more than capable of winning this tournament.
Regardless of which player dons the Masters' green jacket in Butler Cabin late Sunday afternoon, this sporting event should boost the month's US betting handle across all the states offering legal sports betting.
Along with betting on the outright winner, other options include bets on a Top 5, Top 10, and Top 20 finish. Some books will also be posting odds for head-to-head matchups as well as a long list of betting props.