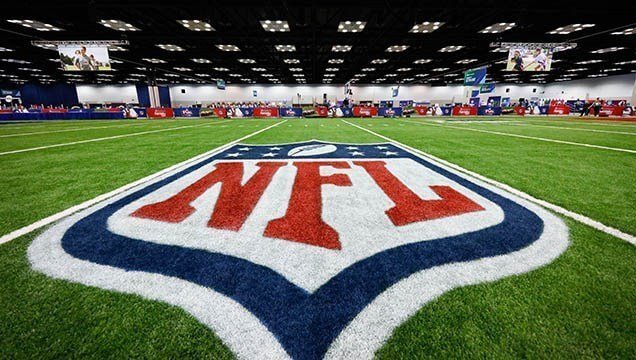 American football generates the biggest sports betting handle in the US market. With all the uncertainty surrounding this year's college football season, the NFL will have the spotlight to itself as the biggest professional betting league in the world.
Just in time to celebrate the start of the 2020 NFL season, DraftKings sportsbook has millions of dollars up for grabs. Known as the $100 Million Golden Ticket Giveaway, this massive promotion is geared towards avid NFL bettors across the nation.
The national campaign is underway with television ads, radio and print media placements. There is also a huge online media effort to promote this contest.
The basic premise of the massive cash giveaway is the $1 Million Football Survivor Pool. These types of contests are extremely common at both land-based and online sportsbooks.
A contestant needs to pick one straight-up winner each week of the NFL regular season. The catch is they can only use one of the 32 teams once. For example, if you take Kansas City to win SU in Week 1, you cannot use the Chiefs for the rest of the season.
This may sound easy to do but it is actually rare for any NFL survivor pool to last deep into the season. DraftKings' version offers quite a bit of appeal. First, it is free to join. Second, it is available all across the entire US even in states that do not offer legal sports betting.
There are three basic steps to this DraftKings promotion:
 Sign up and claim your free reward ranging from $5 all the way to $25,000. This also reserves an entry into to the $1 Million Survivor Pool. Prize money up to $1000 is issued as DraftKings' site credit. Prizes from $1000 to $25,000 are awarded as cash.
 Opt into DraftKings' free Golden Ticket Giveaway sweepstakes. One grand prize winner is guaranteed to win $1 million. That drawing will take place on Sunday, Sept. 13 to kickoff the 2020 NFL season.
 Compete all season long for a shot at the $1 million survivor pool grand prize.
DraftKings started as a daily sports fantasy league site. It has rapidly grown into one of the biggest sportsbooks in the country for legal sports betting. While daily fantasy leagues are still a substantial piece of the business, expansion into state's with legal sports betting and www.us-bookies.com has been fueling the company's impressive growth.
After going public this past April, DraftKings has become an All-Star player for investors in the gaming industry. The stock trades on NASDAQ as DKNGW. Still based in Boston, Massachusetts, the company now has close to 1000 employees.
DraftKings was first founded in 2012 by Jason Robins, Paul Liberman and Matt Kalish. All three gentlemen hold a prominent position in the current senior management team.
A reverse merger valued at $3.3 billion prompted the company to go public earlier this year. The two other companies involved were Diamond Eagle Acquisition Corp. and SBTech Global Ltd.
Moving forward, DraftKings remains well positioned to maintain its leadership role in the emerging US sports betting industry. It continues to directly compete against its longtime fantasy league rival FanDuel as another top US sportsbook which also offers a FanDuel Sportsbook app.
Read more about