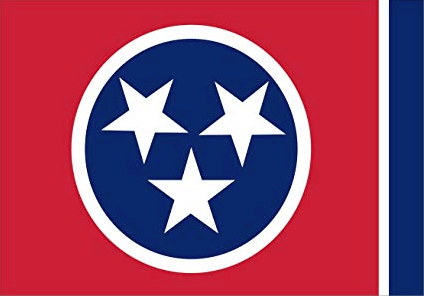 The state of Tennessee moved one step closer to its anticipated launch of legal sports betting. Following the passage of legislation to legalize sports betting in the Volunteer State on July 1, 2019, a target date of Nov. 1 this year remains in place for the official launch.
Tennessee is one of five states working through the implementation process. There are 13 other states that have legal sportsbooks already up and running. Since this state does not have any land-based gaming venues, sports betting will be offered online.
On Wednesday, Sept. 23, the first three online license applications were officially approved. The regulating body is the Tennessee Education Lottery Board's Sports Wagering Committee. It approved licenses for:
 Betfair Interactive US trading as FanDuel
 BetMGM, LLC
 Crown TN Gaming, LLC trading as DraftKings
The committee approved the state's first supplier application. It also added 26 more vendors to the original 13 that were previously approved.
Additional reviews of applications for various sports betting licenses will take place on Oct. 5 and Oct. 16. These dates will also be used to finalize plans from existing licensees for the planned Nov. 1 launch.
The Tennessee Education Lottery Corporation has created specific requirements for all licensees and suppliers. This is part of its role as the official oversight of online sports gambling in the state. There is no limit on how many online sports betting operations can be approved.
The first three that were approved each have a vast amount of experience in running online sports betting platforms. They all got their start in New Jersey as the first state, outside of Nevada, to offer legal sports betting within its borders.
It was the state's lottery that worked through the regulation process. After several months of deliberation, the official sports betting rules were finally approved.
The state law, as written, allows online sports betting through the internet, mobile devices, and other telecommunication platforms. Patrons must be 21 and older to participate. All bets placed must be within Tennessee borders.
The chief sponsors of the legislation legalizing sports betting were Sen. Steve Dickerson and Rep. Rick Staples. The bills were originally passed in April of 2019. This was just the start of a long battle to actually bring the finished product to market. Anticipation for the Nov. 1 launch continues to grow.
For now, all sports betting in Tennessee will be limited to online vendors. Further legislation would be required to open any land-based retail venues in the state.
The online/mobile only form of sports betting is unique to Tennessee among the 18 states with legislation in place.
Most states first approved land-based sports betting first through casinos and race tracks. The movement towards online and mobile betting is gaining quite a bit of traction across the US and several providers are providing apps, such as the 888 mobile app and the Bet365 app.
It was logical for Tennessee to turn to FanDuel, BetMGM and DraftKings first as the biggest online sportsbooks in the US marketplace.