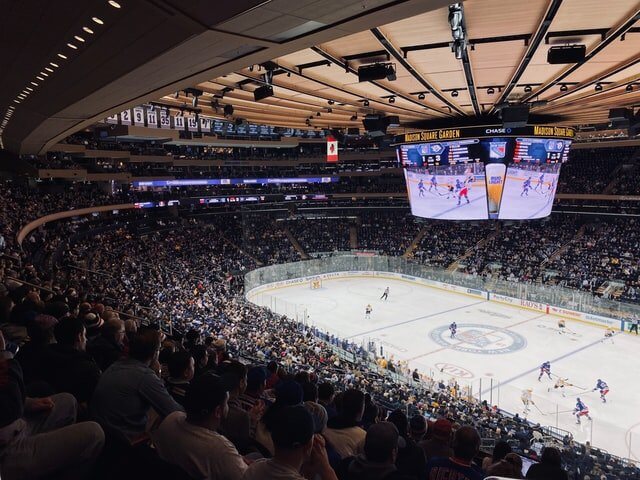 The NHL could crown a champion on Friday night as the Colorado Avalanche are one win away from the Stanley Cup. Tampa Bay will hope to extend the series by picking up a win.
The Stanley Cup Finals have been as good as expected, especially for the Colorado Avalanche. Colorado holds a 3-1 series lead heading into Game 5 of the Stanley Cup Finals, and they are looking to end the series with another win.
The Avalanche have been one of the betting favorites since the season started, and they have been dominant throughout the playoffs. Tampa Bay was attempting to win their third straight Stanley Cup, but they are in serious trouble heading into this game.
The Colorado Avalanche are the moneyline betting favorites to win Game 5 of the Stanley Cup Finals at -180.
Jump to
Lightning Have to Defend
The Tampa Bay Lightning simply don't have the offense to keep up with the Colorado Avalanche, and they have to control the pace in this game. Tampa Bay has proven that they can win games in a variety of ways, but they can't skate with the Colorado Avalanche.
Tampa Bay won their only game in this series after holding the Avalanche to just two goals. The Lightning need a big performance from goaltender Andrei Vasilevskiy if they are going to extend the series.
Victor Hedman scored his third goal of the playoffs in Game 4, but it wasn't enough. The Lightning have a veteran squad, but they just don't have enough offense.
Avalanche Know How to Score
Colorado hasn't exactly been as explosive as they can be on the offensive end in the last two games, but they can break out at any time. The Avalanche just got Nazem Kadri back for Game 4, and he was the hero in overtime.
Nathan MacKinnon was also a solid offensive performer in Game 4, and he will be looking to put on a show on home ice. Colorado wants to speed up the pace of this game and win it on the offensive end.
Goaltender Darcy Kuemper has been overlooked for much of the season, but he has been terrific for the Avalanche in this series. Colorado has been winning games in a number of ways, which makes them even more dangerous.
Avalanche Roll to Title
The Lightning have played the Avalanche tight in a couple of these games, but they also missed out on a couple of chances to pick up a victory. Playing on the road in Colorado has been a nightmare for trams, and the Lightning will have the same fate on Friday.
Colorado is simply too good, and that offense is going to be clicking on all cylinders in this game. The Avalanche not only will win in Game 5, but they will make a statement along the way.
Bet the Colorado Avalanche -1.5 as they roll to a big win in Game 5 to win the Stanley Cup.