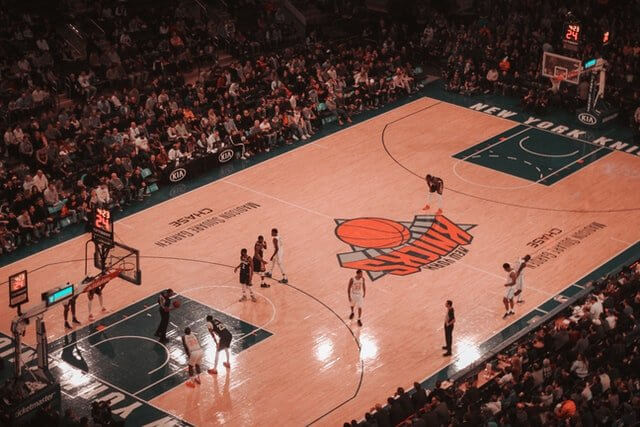 Legal US sportsbook operators continue to find innovative ways to engrain themselves into the sports industry. Even in states that do not offer legal sports betting at the present time, building brand awareness through strategic partnerships is an important aspect of the overall marketing plan.
At one time, major US professional sports leagues such as the NFL lobbied against legal sports betting. The main concern was that it would impact the integrity of the game.
As we have seen over the past few years, there are plenty of ways to impact the integrity of the game and legal sports betting has not been one of them.
When the US Supreme Court ruled in favor of a state's right to govern and regulate sports betting within its border in 2018, the rules of the game changed forever.
In today's marketplace, every US professional sports league has embraced legal sports betting in search of sponsorship dollars. Even the NCAA has seeked out partnership deals with the legal sports betting industry.
With legal sports betting here to stay, strategic partnerships will continued to be formed to benefit both party's interest in future endeavors.
Jump to
Bally's Corporation and the NHL's Nashville Predators
Bally's Corp. continues to make in-roads into the legal online sports betting industry with its mobile sportsbook app Bally Bet. The Rhode Island-based gaming company recently announced details of its first partnership with a professional US sports franchise.
Teaming up with the NHL's Nashville Predators, Bally Bet is looking to expand its brand presence in a legal market that only allows online sports betting.
Bally's becomes the team's official sports betting partner. The company will also be an official free-to-play gaming partner through 2025.
Smashville Selector is a new free-to-play game that gives fans a chance to win an assortment of prizes. It will be part of the Bally Bet sportsbook app.
Also part of the deal is access to the team's logos, trademarks and certain content rights. Bally's will have a marketing presence at Bridgestone Arena for Predators' games. The company will also be part or the team's NHL broadcasts.
"Call Your Shot" Debuts in bet365 and San Antonio Spurs Partnership
Texas lawmakers has yet to approve legal sports betting in the Lone Star State but that is not stopping bet365 from creating an early brand presence.
The UK-based sportsbook operator has partnered with the NBA's San Antonio Spurs to create their own free-to-play game, Call Your Shot.
As part of the official team mobile app, Call Your Shot gives fans a chance to earn credits towards a prize raffle tied to every Spurs game this season. The contest consists of making prop-like predictions ahead of each game.
Every correct answer earns credits towards participating in a series of prize raffles throughout the season. Courtside seats, hospitality packages, game tickets and team apparel are part of the overall prize package.
Targeting Texas makes all the sense in the world for bet365 as a future market with huge potential.
The company's sports betting app is only available as a New Jersey sportsbook at this time. However, it did submit an application to enter the New York sportsbook online market when that state eventually goes live.