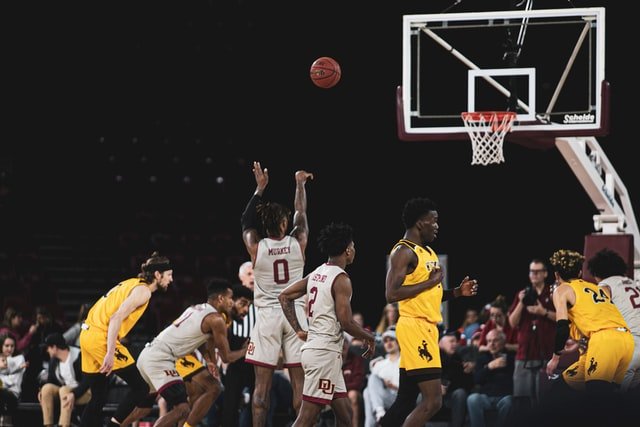 As the legal US sportsbook industry continues to evolve, so do the various ways that US sports fans can wager on the games. Innovation is a driving force as a means to diversify both betting leagues and betting markets.
This opens the door to the entrepreneurial spirit that is also a big part of this industry. Legal US sportsbook operators such as FanDuel and DraftKings continue to raise the bar for the gaming products and services offered.
Jump to
Chalkboard Presents a New Sports Betting Experience
While many of these innovations are developed in-house by legal US books, outside parties are also involved in the process.
A perfect example would be the new sports betting app Chalkboard. This app was developed by 26-year old Ted Mauze. The California native graduated from Yale in 2019. He then took a job as an investment banker.
In his spare time, Mauze decided to try his hand at developing a sports betting app. His goal was to "build a product" that he and his friends had "been living for the past five years." The end result was Chalkboard.
This app is designed to group all of an end user's betting-related data into one main place. There would also be a group chat function added to the mix. Notable comparisons would be Discord, Hootsuite, and the fantasy sports app Sleeper.
Mauze was quick to point out that Chalkboard is "the first application that has book-synch for FanDuel and DraftKings."
He contends that the bet placement aspect of sports betting is not the most exciting part of the betting process. The unforgettable moments that take place as the game plays out are. The addition of the group chat feature is a way to share those moments.
Mauze believes that "those heart-racing moments deserve a gamified upgrade, and we built Chalkboard to do just that."
Building Financial Support for Chalkboard
The key to advancing any sports betting concept is through financial support. When that support comes from past and current sports legends, the end result is normally positive.
Former NBA star Baron Davis along with current stars Kevin Durant and Klay Thompson were early investors in Sleeper.
When Davis was first presented with the concept behind Chalkboard, he described it as "Sleeper, but for sports betting." He also told Mauze that Paul George should be involved with the project.
George currently plays for the Los Angeles Clippers. While he cannot actively be involved with sports betting on pro basketball, he can get involved on behalf of other sports.
Mauze mentioned that Paul is already providing valuable feedback on the overall user experience. The goal is to continue this relationship into the next football season.
Through his existing league connections, Mauze continues to turn to past and current NBA players for financial support as well as insightful product feedback. By his own omission, "the NFL is a little bit more stringent on all of this."
With Paul George spearheading the effort, Chalkboard gains instant credibility in the potential marketplace. Behind the right financial support, it could go mainstream as part of a value-added mobile betting app.