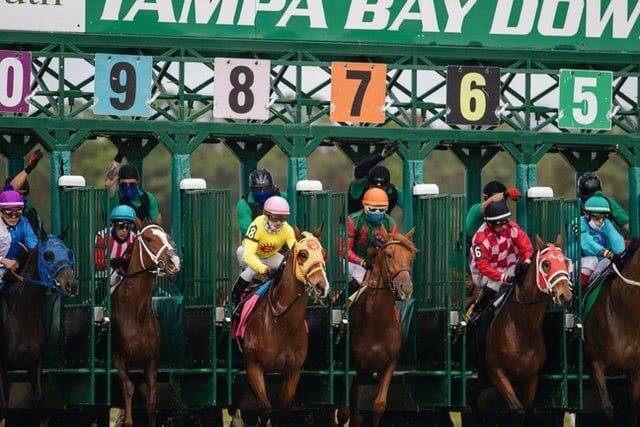 SIS is a major sports gambling data and content firm based in the UK. Like many other related international companies, SIS has set its sights on expansion in the legal US sports betting industry. In this case, legal horse betting is the principle aspect of this expansion plan.
The company formed SIS Content Services to focus mainly on the expansion of fixed-odds gambling. Locking in the current betting odds when wagering on sports and sporting events is a common practice in the legal US market. However, this is not the case with the legal US horse betting industry.
Horse betting in the US still revolves around pari-mutuel wagers. This creates separate betting pools for different betting options such as win, place and show. The actual odds remain in flux until the start of the race. Payouts are based on the money collected in the various betting pools.
Jump to
Fixed-Odds Betting for Horse Races
There is a movement on hand in the US to bring fixed-odds betting to horse racing. This would allow bettors to lock-in their odds when the wager is placed.
SIS believes that fixed-odds betting for horse racing could add up to be a multi-billion dollar opportunity in the legal US market. This assumption is based on the popularity of fixed-odds wagers on horse racing across the UK and Europe.
Michele Fisher has been chosen to lead SIS Content Services in the US. She made the following comments as part of a recent interview:
"Right now, if you open a US sports betting app, there are sports, but there's no horse racing. It's a race to the bottom if you're not even recognized as a sport. Se we know that horse racing needs to make that transition, and it's a transition that won't happen overnight, but we do believe will happen over time."
She added that the betting handle for legal horse betting in the US has been stagnate at close to $11 billion annually. At the same time, the betting handle for legal sports betting in this market is expanding at an exponential rate.
The state of New Jersey just set a monthly record for the legal US sportsbook industry. The Garden State posted a $1.01 billion sports betting handle for September.
The issue at hand right now is licensing. Horse betting is legal in even more states than sports betting. However, since it is based on pari-mutuel betting, it becomes its own separate class of legal gaming.
The Future of US Horse Betting
SIS is heavily involved with legal horse betting on a global scale. One interesting fact pointed out by CEO Richard Ames is percent of revenue. In a mature regulated gaming market, such as the UK, horse betting accounts for 10 to 25% of the total gaming revenue.
He went on to add:
"We're quite realistic about the US market and how the tradition for racing in the US is different than other parts of the world. Even if it's 5% (revenue) that would be lovely actually because that in itself would be many billions."
SIS believes that fixed-odds horse betting can coexist with the current pari-mutual betting system in the US. The company has been involved with horse racing for more than 30 years.