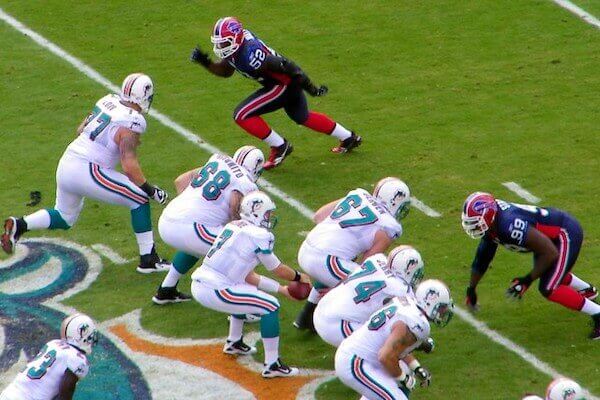 The NFL's annual Super Bowl is the biggest single-day sports betting event of the year. With more than 30 states along with the District of Columbia offering legal betting, the 2022 Super Bowl could command the biggest handle ever.
One famous sports bettor already contributing to that handle is Jim McIngvale. Better known as "Mattress Mack", he is a wealthy businessman from Houston. Over the years, he has gained a reputation for making some high-dollar wagers on high-profile sports betting events.
Jump to
Almost Cashing In on 10/1 Odds for This Year's World Series
The mattress king of Houston recently bet $2 million on his beloved Astros to win this year's MLB World Series. Landing 10-to-1 odds back in June, he was in the position to win around $22 million if his favorite team came through.
That bet was booked through the William Hill mobile app as part of Caesars Entertainment. While Houston did make it all the way to the 2021 Fall Classic, the Astros came up short against the Atlanta Braves.
Turning Towards the New England Patriots in Super Bowl LVI
Not deterred from an epic bad beat, Mattress Mack is at it again with a pair of bets totaling $2 million. The first wager was $1.25 million through Barstool Sportsbook. The other $750,000 bet was placed through theScore Bet. Both of these online books are owned by Penn National Gaming.
This time around, he has 23-to-1 odds on New England winning Super Bowl LVI. The potential return on those two wagers adds up to $46 million.
Now Penn National will have to sweat out the rest of the NFL season after booking those bets. The Patriots are the most successful franchise in the history of the NFL with six Super Bowl titles. However, future Hall of Fame quarterback Tom Brady was at the helm in all six victories.
New England quarterback Mac Jones is making a strong case for NFL Rookie of the Year for his play this season. The Patriots are in an excellent position to qualify for the postseason and another run at a league title.
Mattress Mack noted the team's Super Bowl experience as one of the main reasons for the hefty wagers. He also loved the value in New England's current odds. He must be on to something. Since those bets were placed earlier in November, the Patriots' current odds to win Super Bowl LVI are down to 8-to-1.
Mattress Mack is No Stranger to Big Money Sports Bets
As a very successful businessman selling mattresses, Mack has the means to place these hefty bets. At 70 years old, he has experienced some big wins over the years along with some heartbreaking losses.
One of his biggest wins came in last year's Super Bowl. McIngvale walked away with $3.6 million by backing Tom Brady and the Tampa Bay Buccaneers over the Kansas City Chiefs.
One of his biggest losses came in 2019. Once again backing the Astros to win the World Series, that gambling loss added up to $15 million.