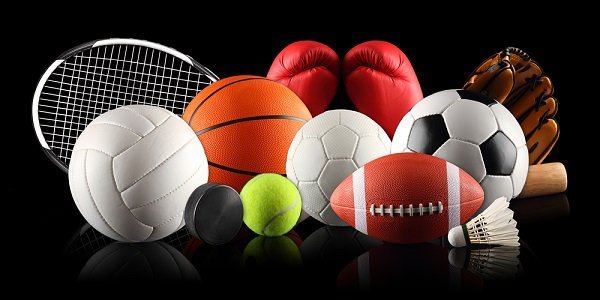 September numbers are starting to come in for the legal US sports betting industry. As expected, the betting handle reflects a huge increase in total volume over the previous month. In some cases, new records were set in conjunction with the start of the new football season.
One of those records was set in Iowa. This is one of the more established markets in the country for both retail and online sports betting. According to figures released by the Iowa Racing and Gaming Commission, September's total sports betting handle was $210.4 million.
This was an increase of 94.1% from an August handle of $108.4 million. If there was ever a doubt of the popularity of football as a betting sport, this proves the point.
Iowa has quickly grown into a major market for mobile sports betting. Early this year, the state changed its stance on in-person registration for an online betting account at a retail sportsbook. With remote registration firmly in place, mobile betting accounted for $186.5 million of September's total betting volume.
Another established market for legal sports betting is Indiana. The Hoosier State set its own new record for monthly betting volume in September as well. Coming off a strong August, the betting handle last month climbed to $355.4 million.
This broke the old record of $348.2 million that was set in January of this year. As another strong market for online betting, the handle generated from mobile sportsbook apps reached $326.6 million. This represents almost 92% of the total.
Sportsbook revenue on Indiana's record handle came in at $33.9 million. This reflects an increase of 104.9% against revenue of $16.5 million in August. With the addition of the MLB playoffs and the start of the NBA and NHL season in October, this record handle could be short lived.
West Virginia is one of the smaller sports betting markets in the legal US industry. However, this was one of the first states to go live back in 2018. Coming off a slower than expected summer, September's results did not disappoint.
The total betting handle in the Mountaineer State reached $60.1 million in September. That adds up to a 168.8% increase against August's handle of $22.3 million. More importantly, West Virginia set a new record for monthly sports betting revenue.
Sportsbooks took in $7.14 million in revenue last month. Revenue for August was significantly lower at $2.0 million. The previous record in the state was $6.5 million in December of last year.
Another strong market for legal sports betting in September was Oregon. This is normally the first state to release its monthly sports betting numbers. As a bellwether for the rest of the country, Oregon set the tone for last month.
The total betting handle came in at $25.1 million in September. This was an increase of 41.8% verse the $17.7 million in betting volume this past August. Revenue was also up with $1.3 million going to the books. That was 18.5% higher than August's $1.1 million in revenue.