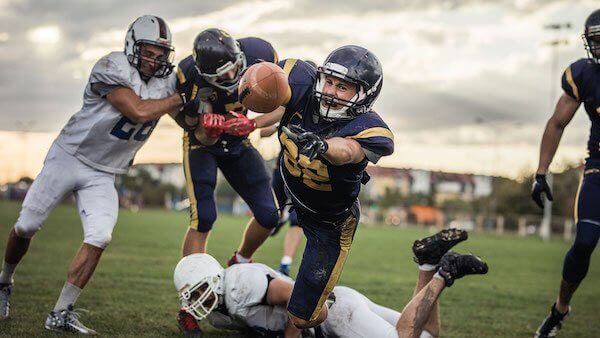 The current coronavirus health crisis continues to have a major impact on live sports and sporting events. In turn, this has had a major impact on sports betting since everything came to a screeching halt in mid-March.
In response to the absence of live sports, NJ online sportsbooks turned to the NFL as the cash cow of the sports betting industry. Online betting boards were quickly filled with any number of NFL betting futures covering the 2020 season.
Next, these books created a list of betting props for April's NFL Draft that came close to resembling the amount of betting options reserved for a Super Bowl. That turned out to be one of the biggest betting events this spring.
Once the NFL went ahead with the release of the 2020 NFL regular season, betting boards were further expanded. It is common to find early betting spreads for all 16 games in Week 1. However, many online books took the unprecedented step of releasing betting spreads for every NFL game this season right through Week 17. Sportsbooks released special offers for bettors to wager on these events such as the BetRivers promotional code, Unibet Bonus Code, and the Pointsbet Promo Code.
The league has remained adamant that the show must go on. It is highly doubtful that any fans will be in the stands at Arrowhead Stadium when the Kansas City Chiefs play host to the Houston Texans on Thursday, Sept. 10 to open the 2020 NFL season.
Every avid football fan knows that the reigning Super Bowl Champs are 10-point favorites. These same fans also know that Kansas City is a hefty 11-point home favorite in its Week 17 regular-season finale against the Los Angeles Chargers.
Setting betting spreads this far ahead of an actual NFL game appears to be a rather risky move for the online books. After bleeding betting revenue since the shutdown, these kinds of risks need to be taken.
The main objective right now is to give bettors a reason to visit their sites and hopefully put some money down on any type of action. Korean baseball, Russian hockey, and eSports can only take them so far.
Horse racing has been a saving grace with continual daily race cards. MMA fighting and boxing continue to stage live events. NASCAR's Cup Series returned to the track in May. The PGA Tour and international soccer returns to their schedule this month.
This live betting action is definitely a step in the right direction. Even is the total betting revenue is combined, it probably will still not add up to the amount of action taken in for the first NFL Monday Night Football game of the year.
Having the ability to actually bet on NFL games this far in advance is a major boon to savvy sports bettors. Even if the online books have certain betting limits in place, there is a ton of value scattered across the entire NFL board.
Anything can happen between now and Week 1 of the season, let alone Week 17. Heavy road underdogs should move to the top of the list. This is especially true early in the season when home-field advantage will be greatly diminished in the absence of the home-town crowd.