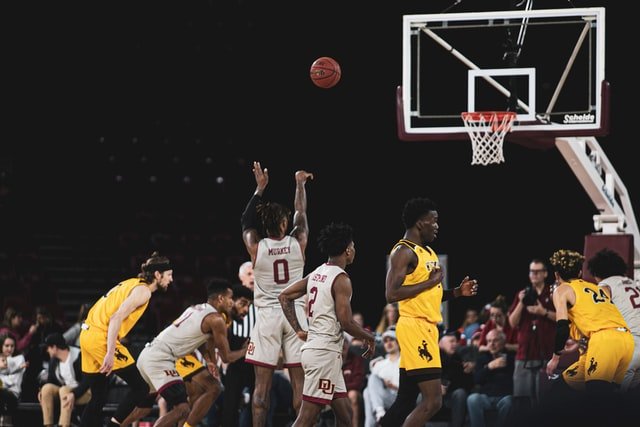 PointsBet Sportsbook is one of the leaders in the legal U.S. sports betting industry, but it's not a part of the top group. That hasn't stopped this company from trying to join the group of leaders, and that should continue to be the case moving forward.
PointsBet Sportsbook is a company founded in Australia, but quickly targeted the United States when the federal ban on online sports gambling was lifted. Not only was PointsBet able to gain market access into several states, but it also built up a new headquarters in Denver, Colorado.
Sports betting in the United States continues to become more and more popular, giving this company a chance to make plenty of money. During the fiscal year ending on June 30, PointsBet Sportsbook spent $118 million in marketing to attract new customers.
$118 million is a huge amount for a company the size of PointsBet, but it's much less than some of the bigger companies spend. PointsBet Sportsbook still has a market share of less than 4% in the United States, but there is a chance to turn that around in the months ahead.
Jump to
A Unique Betting Experience
While PointsBet Sportsbook continues to spend some money to attract customers, it can also stand out because of the unique sports betting experience that the site provides. PointsBet has a special wagering option available to bettors and a long list of bonuses and promotions.
Points betting is exclusive to PointsBet Sportsbook as it gives bettors a chance to win or lose big based on one single wager. This operator is also known for having the longest list of promotions, and some of these options are much different than what you will find at other sportsbooks.
Illinois Bettors Love PointsBet
PointsBet Sportsbook is active in more than ten states throughout the country, and the company has kept track of where it has achieved the best market share. Even though the overall numbers are low throughout the country, there is one state where Pointsbet stands out.
In Illinois, PointsBet Sportsbook has achieved nearly nine percent of the total market share, and that's by far the best total for the company. PointsBet is less than four percent in market share in every other state in which it is active.
More States Coming
PointsBet has no plans of slowing down anytime soon either, as the company has already gained market access into other states. Reputation alone will help the company attract customers, but it will also continue to spend money on marketing.
Kansas just launched sports betting on September 1, and PointsBet was a company that had market access. Ohio is ready to launch sports betting on January 1, 2023, another chance for PointsBet to increase some big numbers.