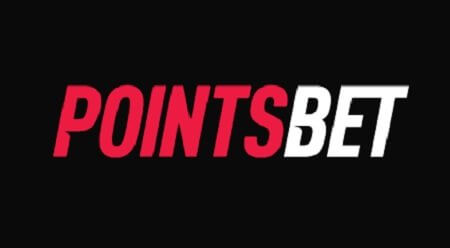 The legal US sports betting market continues to expand at a high rate of growth. Business within states with legal sportsbooks in place is booming. More and more states are planning to open for business in the coming months.
Established sports betting and gambling markets such as New Jersey and Pennsylvania are setting monthly records. Newer markets such as online sports betting in Colorado are making an immediate impact on the total US sports betting handle. This is the amount of money bet on sports and sporting events within a designated time frame.
A key growth component of the entire legal US sports betting industry is online betting sites along with specific mobile sports betting apps like the William Hill app. This brings fast and easy access to the masses as opposed to relegating sports betting to land-based retail establishments.
As the demand for legal online sports betting grows all across the country, sports betting companies such as DraftKings, FanDuel, and BetMGM have been quick to respond as market leaders. Other competitors are also expanding into multiple states such as PointsBet.
PointsBet posted a third-quarter handle of $117 million according to a recent company report. However, the revenue on that handle only amounted to $2 million.
CEO Sam Swanell sighted marketing efforts and start-up costs as one factor. Another reason for the low hold percentage was a strong September for bettors.
With a Sept. 12 launch in Illinois, PointsBet has established a business presence in four states. The other three are New Jersey, Iowa, and Indiana. It hopes to be up and running in Colorado in November. A rollout in Michigan is also in the works.
There are currently 17 states along with the District of Columbia offering some form of legal sports betting. Tennessee will join that list next with a Nov. 1 launch.
PointsBet has plans in place to launch a sports betting and iGaming platform in January of next year. This would help to facilitate growth in existing markets as well as any planned expansions in 2021.
Watch and Wager promo code can be used for horse betting in select states.
Tipico, a big German sports betting platform, has announced intent to come to the US.
BetBull should be soon up and running to take real-money wagers.
Lower profit margins on the total betting handle are part of the company's marketing plan. It has been successful in attracting a strong betting base. Over the last three months, that base has almost doubled to 40,000 active customers.
Marketing costs for the same three-month time frame were close to $12 million. That breaks down to $625 per active bettor. The company has channeled 30 percent of its revenue towards marketing with the goal of gaining a 10 percent market share.
Using the recent rollout in Illinois as an example, the goal is to reach $80 million in revenue. This would generate $24 million in marketing.
Illinois is viewed as a key growth state given its overall potential. The initial handle over a three-week period in that state topped $7 million.
Indiana sports betting produced a $10 million handle over the past three months. This will expand with the addition of online customers. PointsBet currently has an 8.7 percent share in New Jersey.
Looking further down the road, Virginia is a target market with 12 online sports betting licenses now available. Swanell also mentioned Massachusetts, which is moving closer to legalization.