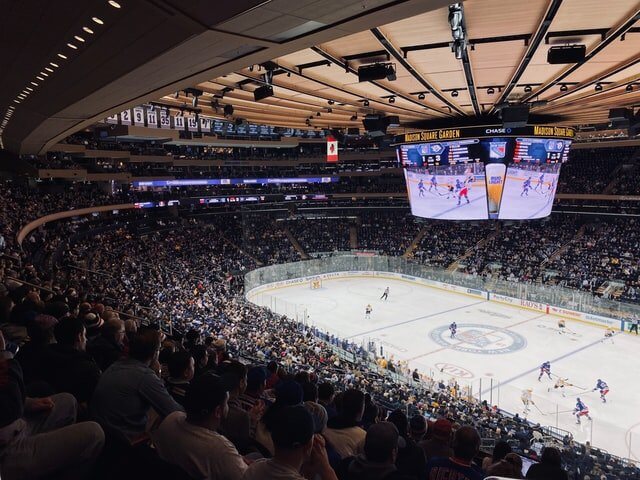 The strategic business relationship between US professional sports leagues and US sportsbooks took a big jump forward with the National Hockey League (NHL) acquiring an equity stake in PointsBet.
This stake was part of a new sponsorship deal naming PointsBet as an "Official Sports Betting Partner" of the NHL. The Australian-based company is not the exclusive betting partner of the league. Yet, in a unique twist, the league will receive shares of the sports betting firm.
A recent filing with the Australian Securities Exchange noted that the NHL will receive close to 43,000 shares of PointsBet in exchange for the sports betting site's designation as one of four Official Betting Partners. The value of the stock is around $500,000.
This is a perfect example of how thinking outside the box will become the new norm in these types of strategic partnerships. It also magnifies how US pro leagues are all-in on the emerging legal US sports betting industry.
Most of the previous sponsorship deals have been forged between individual sports franchises and US sportsbooks operating in their state of residence.
PointsBet joins William Hill and BetMGM with its new status in the NHL. The league had previously forged a sponsorship deal with DraftKings Daily Fantasy Sports as the fourth primary partner.
Get more online sports betting information from other states
As part of this new alliance, PointsBet gains the right to use NHL trademarks and logos both in the US and Australian sports betting market. There are additional sponsorship and promotional opportunities tied to the deal. This covers multiple media platforms as well.
PointsBet content will be part of live NHL games on a regional basis as well as NBC Sports' national broadcasts.
Johnny Aitken is the CEO of PointsBet USA. He released the following comments in a recent company statement:
"PointsBet is thrilled to become an official sports betting partner of the National Hockey League. The NHL's on-ice product provides fans with captivating, nonstop action. It's a privilege to join forces with the NHL and its forward thinking team, complementing that action with PointsBet's sports betting product."
He went on to add:
"We are excited to further elevate fan engagement via offering the most markets in the world for each NHL game, including our exclusive PointsBetting product and enhance TV and digital integrations with mutual partners like NBC Sports."
The tie-in with NBC Sports goes back to August of last year. The two parties signed a five-year agreement that made PointsBet an official sports betting partner of the network. This was another equity deal that game NBC Sports a 4.9 percent stake in the sports betting company.
NBC has been the principle network of the NHL for the past 10 years through a sponsorship deal worth $2 billion. Both of these parties have expressed an interest in extending that deal, which would enhance PointsBet's position in the arrangement.
Given the terms of the current relationship, all three of these companies would have a vested interest in moving forward together.
PointsBet may have also blazed a trail for other US sports betting companies as far as using an equity stake as a way to enhance new strategic partnerships.