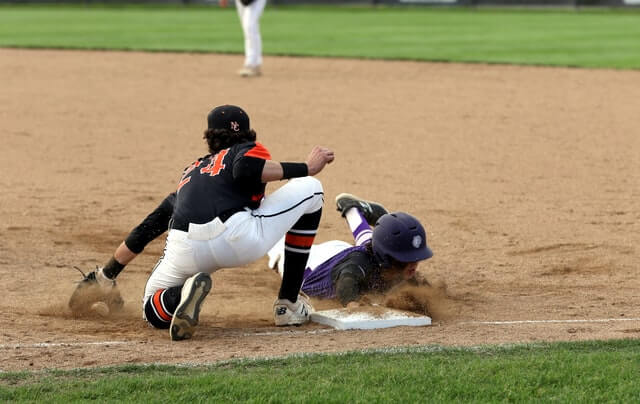 Barstool Sports has become a pretty big name in the legal U.S. sports betting industry thanks to a partnership with Penn National Gaming. Penn National initially bought a 36% stake in Barstool Sportsbook, but that is going to change in 2023.
It was announced earlier in the week that Penn National plans to take 100% ownership of Barstool Sports as this was in the initial contract. This will become official by February 2023, and it could have an impact on the U.S. sports betting industry.
The Barstool Sportsbook is now available in many states throughout the country, but it is going to become an even bigger focus for Penn National. Barstool owns just a 6% online market share in the U.S., but that sportsbook is about to receive a huge boost in funding.
Most sportsbook operators are more focused on the results of online gaming, but Barstool Sportsbook has made a big name for itself with retail sportsbooks. There are 24 different sportsbooks in 10 states in the U.S., and Barstool has become a big name in that industry.
Michigan has just three commercial casinos with a retail sportsbook, and Barstool Sportsbook is one of those options. Barstool Sportsbook accounted for over 51% of retail revenue for sports betting in Michigan, and it has posted similar numbers elsewhere.
The Barstool personalities that have made this company so popular are going to continue being a part of sports betting moving forward.
Jump to
Removing theScore
The biggest reason that Penn National Gaming is going to make such a big push with Barstool Sportsbook is that it has removed its other operation. Penn National also invested in theScore, and that sportsbook was attempting to bring in action in the U.S. as well.
Penn National Gaming has since removed theScore from the United States as it will only be available in Canada. Barstool will now be the only online sportsbook option for Penn in the U.S., and it should help the sportsbook post bigger numbers.
Other Companies Following Suit
This deal between Penn National Gaming and Barstool helped start a trend that has continued over the past few years. Sports betting operators are now trying to get into the video and media content, especially when it comes to broadcasting sports.
ESPN and Walt Disney are the leaders in the entertainment industry, but those two companies have yet to really break into sports betting. It was recently announced that these companies would make a change in the future, but it's unclear what will take place.
Bally's, FanDuel, and DraftKings are three companies that have already made big splashes in the content industry. As these sports betting operators have broken into this industry, sports betting has become a bigger focus on these broadcasts.