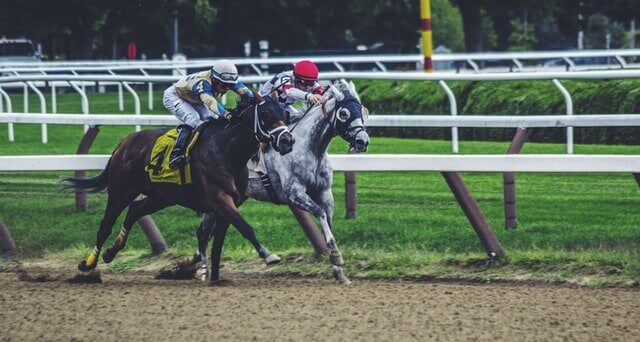 Penn National Gaming's base of operations is located in Wyomissing, Pennsylvania near Philadelphia. While this gaming and entertainment company has become a household name in the Keystone State, it did not have a business presence in Maryland as a neighboring state.
That all changed with approval from the Maryland State Lottery and Gaming Control Agency. This clears the way for Penn National to assume ownership of the Hollywood Casino Perryville that is located in Cecil County.
Interestingly enough, Penn National initially developed this casino in the northern part of the state back in 2010. The approval covered the recent plan to reacquire the casino from Gaming and Leisure Properties, Inc. for $31.1 million in an all-cash deal.
The deal also involves a lease agreement with the same company for the real estate. That is reported to be $7.77 million a year. Gaming and Leisure, Inc. is a real estate investment trust that operates as a spin-off of Penn National. That company is also based in Wyomissing.
Penn National's reentry into the Maryland gaming market could not come at a better time. The state is finishing up the process to regulate legal sports betting. As part of that process, Penn National is in line to obtain a retail sportsbook license tied to Hollywood Casino Perryville. Perhaps you'll soon be able to register at Hollywood Casino and use their Hollywood Casino promo code as well.
As part of the state's rollout, Penn National is also expected to receive one of the 60 licenses that have been reserved for online sports betting. It is highly doubtful that there will be that many online operators in the state but it will be a wide-open market.
Maryland is pushing hard to launch legal sports betting ahead of the new 2021 football season in early September. Industry insiders believe that online betting may not be up and running until 2022.
Penn National's entry into the sports betting industry has been fueled by the company's significant equity stake in Barstool Sports. This strategic partnership resulted in the highly popular Barstool Sportsbook app.
Originally available in PA., this app has expanded into Michigan and Illinois with quite a bit of fanfare. Further expansion is planned for as many as seven additional states by the end of the year. The Barstool app has proven to be extremely popular among the younger sports betting demographic where available.
Jay Snowden is the president and CEO of Penn National Gaming. He made the following comments on the Maryland expansion as part of a company news release:
"We are thrilled to be re-entering the Maryland market at a property we developed in 2010 as it will add the 20th gaming jurisdiction to our already leading nationwide footprint. In addition, we're equally excited to be entering this market following the legalization of sports betting in Maryland…this acquisition provides another opportunity to expand our unique omnichannel platform with a Barstool-branded retail sportsbook and mobile app."
On a national scale, Penn National has ownership interests in 41 retail casino gaming and horse racing properties. These properties cover 19 different states across the country. Eight of those states house retail sportsbooks. Penn Interactive Ventures operates online gaming in five different states at the present time.