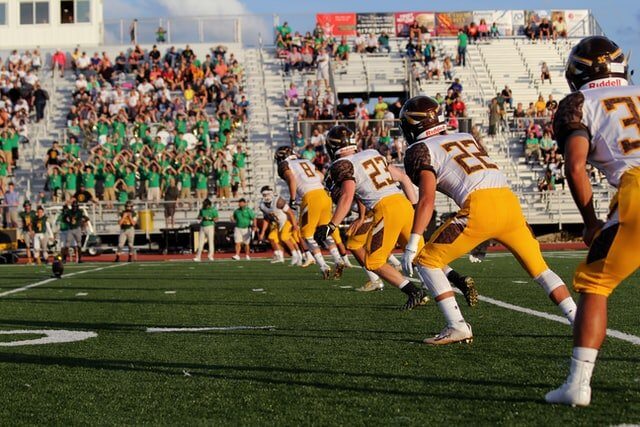 The highly popular Barstool Sportsbook app is doing extremely well in limited markets such as Pennsylvania and Michigan where it is available for download. This sports betting app is the result of an equity partnership between Penn National Gaming and the digital media property Barstool Sports.
Just in time for March Madness and the annual men's college basketball NCAA Tournament, Barstool Sportsbook made its debut in Illinois earlier this month. The expansion into Illinois is significant given the size of that sports betting market.
State gaming reports place January's total sports betting handle at $581.6 million. Prior to this launch, there were five licensed online sportsbook operators accounting for $575.2 million of this betting action. Illinois sports betting ended 2020 on a high note with a total handle of $491.7 million in December.
Revenue has also been extremely strong with sportsbook operators taking in $23.9 million in December and $48.4 million in the month of January. The state was able to collect $7.2 million in taxes during the first month of 2021.
In light of these impressive numbers, the Land of Lincoln is now the country's fourth-biggest sports betting market behind New Jersey, Nevada, and Pennsylvania.
DraftKings has the highest market share in Illinois with a January handle of $244.2. Gaming records show that 99.5% of that handle came through the site's mobile sportsbook app. FanDuel is second on that list with $173.3 million in wagers during the same month.
BetRivers total sports betting handle in January was $112.7 million. Its retail location is Rivers Des Plaines and this land-based casino accounted for $3.7 million in booked sports bets.
Other stats released by the Illinois Gaming Board for the month of January include a total of 17.6 million sports bets placed at an average of $33 per wager. All of these figures point to a very healthy market to expand into.
Penn National Gaming is expecting some big numbers right out of the gate due to March Madness as one of the biggest sports betting events of the year. Jay Snowden is the gaming company's CEO. He released the following comments as part of a company media statement:
As the only gaming operator with a fully integrated sports media and entertainment partner, our customers in Illinois will now be able to engage with these Barstool personalities through the online Barstool Sportsbook and enjoy their unique take on Chicago sports.
This betting app's track record in Pennsylvania and Michigan is a testimony to the overall popularity of the Barstool brand with younger customers. The target market for this online betting app is Millennial and Generation Z sports fans.
Illinois is just the first step in what should be viewed as an aggressive expansion plan for 2021. Barstool Sports founder Dave Portnoy has built a strong sports fan following in his own right as an online personality.
Industry insiders predict that Barstool Sportsbook could be available in as many as 10 states by the end of this year. The long term goal is to turn this brand into a national player that can legitimately compete with the likes of DraftKings and FanDuel.