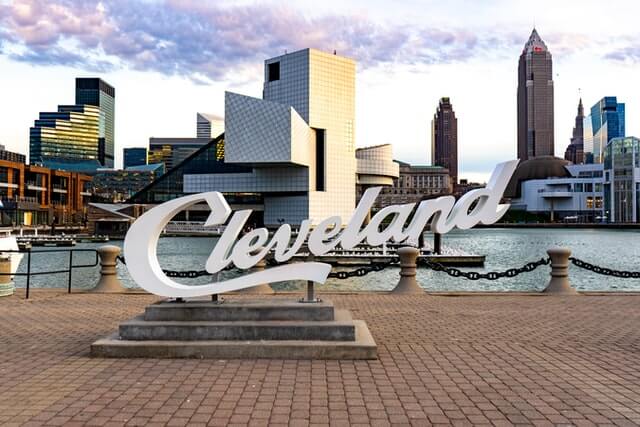 Ohio gaming regulators have finally announced the official start date for legal sports betting. A full year into the process, sports betting will be up and running in the Buckeye State on Jan. 1, 2023. This announcement comes as no big surprise. New Year's Day of next year was always the target date.
However, this does end any speculation of an earlier launch during 2022. The Ohio Casino Control Commission (OCCC) made the announcement at the end of May. The next step in the process is the application process for sports betting licenses.
A new site covering the licensing application process should go live on June 15. Along with complete instructions on how to apply for a license, the public will be able to track applicants starting this August. This information covers all the various types of Ohio sports betting licenses available.
Jump to
Ohio Sports Betting Licenses
The legislation that legalized sports betting in Ohio was signed into law in December of 2021. Retail sports betting will be permitted in land-based casinos, racinos and professional sports venues. Provisions of that law allow up to 46 online sports betting licenses.
Other classes of gaming licenses for sports betting include retail establishments with liquor licenses. Sports betting would be conducted through onsite kiosks via casino partnerships.
The OCCC has estimated that there could be as many as 3,000 applications. This is one of the main reasons why the original Jan. 1 date held true. All the major US-based sportsbook operators will have access to the Ohio market given the number of mobile operator licenses available.
Early Ohio Sports Betting Initiatives
Major operators have already been active in securing strategic partnerships with Ohio's professional sports teams.
Bally's Bet has partnered with the NFL's Cleveland Browns. WynnBET is the official sports betting partner of MLB's Cincinnati Reds. Caesars Sportsbook has formed a gaming partnership with the NBA's Cleveland Cavaliers.
Local casino operator JACK Entertainment has also been active well in advance of the highly anticipated launch. The company went live with betJACK as a free-to-play sports betting app. The goal is to build a strong database of users that can be converted into real money sports bettors next year.
JACK Entertainment also announced plans to build Las Vegas-style retail sportsbooks in the company's two land-based casinos in Cleveland.
Industry analysts already have high expectations for Ohio as a major Midwest sports betting market. With legal sports betting already booming in Illinois, Indiana and Michigan, the Buckeye State fills in a key piece of the puzzle across this region of the US marketplace.
OCCC executive director Matt Schuler has acknowledged that there is still quite a bit of work to get done. The fact that the Jan. 1 deadline for 2023 was written into the legislation right from the start has been a huge motivating factor. This also took pressure off rushing the process for an early launch.
All parties involved were hoping to catch the entire 2022 football season. Yet, with a firm date in place, New Year's Day 2023 should be quite the betting event all across Ohio.