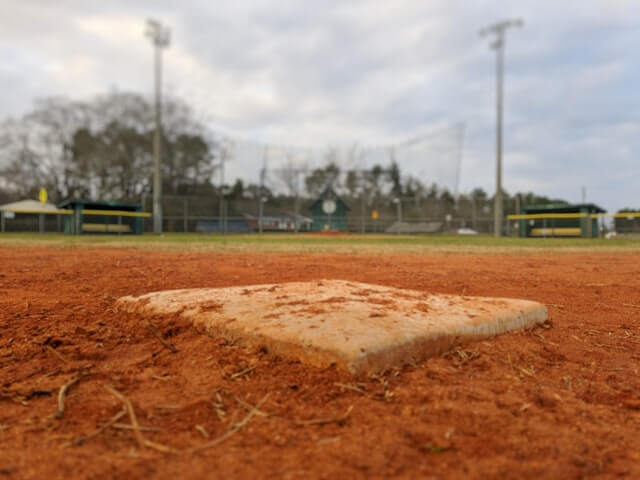 What was once a near certainty, online sports betting in North Carolina has still not been approved. There is still hope, but optimism has started to fade.
Representatives in the state of North Carolina just recently met, and online sports betting was one of the biggest issues on the table. That group of representatives failed to make any real progress on a bill. This could keep online sports betting from the state until at least 2023.
There is still a chance that an official vote can be taken later this month, but there will be other pressing issues to tackle as well. Retail sports betting is currently available in the state. Sadly, that limits bettors in terms of how many wagering locations and options there are.
The fact that this is an election year is hurting the chances to get a sports betting bill passed. Representatives are not willing to vote on such a controversial issue. Governor Roy Cooper is in favor of legalizing online sports betting, but it's out of his hands until a bill lands on his desk.
Jump to
Running Out of Time
The House of Representatives officially adjourned for the Summer last Friday. It's not the final time that they are set to get back together. Before adjourning, Representatives agreed to return on July 26 to further discuss some of the bills that had been pushed aside.
There is a chance that sports betting could still be approved later on in the year as well, as Representatives can return up to six more times throughout the year.
The final session will end at some point in December. It's clear that Representatives favor getting a vote before dragging this thing out any longer.
It's unclear as to how much support online sports betting has in the state of North Carolina as an official vote was not. Lawmakers did acknowledge that there has been plenty of discussions, but most were unwilling to give an official stance.
A third retail sportsbook is ready to open up in North Carolina later this year at Two Kings Casino near Charlotte. The Eastern Band of Cherokee Indians already has two sportsbooks up and running, but there are no online options available.
Plenty of Debate
Governor Cooper took the issue of retail sports betting out of the hands of lawmakers. He agreed to a new gaming compact with the Native American tribes in the state. There is a chance that lawmakers could agree to expand retail sports betting, but online wagering is the top priority.
The current bill that is on the table would allow for at least ten mobile sportsbook apps to launch. There have been plenty of opponents to this bill, and all have focused on the issues surrounding gambling addiction.
Those in favor of online sports betting argue that residents continue to place bets on sporting events, either illegally or in other states. Both Tennessee online sportsbooks and Virginia online sportsbooks have been legalized.