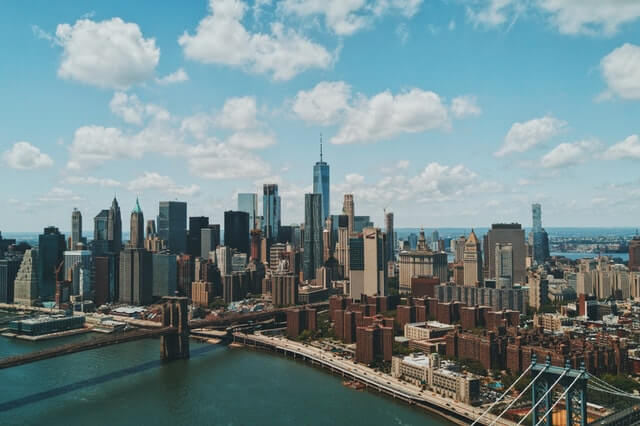 Every sport betting expert with insight into the legal US market knew that the addition of online betting in New York had record-breaking potential. However, the early results have most likely exceeded everyone's expectations.
On January 8 of this year, FanDuel, DraftKings, Caesars Sportsbook and BetRivers went live in New York with the launch of their mobile sportsbook apps. Through the first nine days in business, these four operators brought in $603 million in wagers on sports.
Jump to
New York's Fast Start Was Also Profitable
Along with the $603 million betting handle, those same four books took in $48.2 million in revenue. This was also a financial boon to the state behind a hefty 51% tax rate on that revenue.
Covering two weekends of sports, including the start of the NFL playoffs, this was clearly the most successful launch in the history of the legal US sports betting industry. Pennsylvania sportsbooks held the previous record with $23 million in sports betting revenue in its first month of operation.
Breaking these incredible numbers down even further, New York averaged $67 million in daily sports betting volume over the course of that nine-day time frame.
In comparison, New Jersey sportsbooks averaged a $41.9 million daily sports betting handle during its record-breaking run to $1.3 billion in sports bets this past October.
Built-up anticipation for New York's launch coupled with a built-out betting board during that nine-day run are major factors behind this incredibly fast start out of the gate. However, the long-term potential of the state's mobile sports betting market is almost as impressive.
Read about sports betting in more states
The Industry's Take on the Early Results
One prominent industry analyst made note of the high demand leading up to the Jan. 8 launch. He also made note of the heavy promotional schedule by the four books in operation. However, he still added that New York finds itself "playing in a league of its own."
Another industry insider noted that the end of football season and a cutback in new customer promotions will slow this momentum quite a bit. Nonetheless, this analyst also agreed that New York could easily top the charts as the top legal sports betting market in the country.
State Senator Joseph Addabbo Jr. was instrumental in bringing legal online sports betting to New York. He remains confident that his state will soon pass neighboring New Jersey for the top spot in the total US market.
How the New York Online Books Stack Up
According to the New York State Gaming Commission, Caesars Sportsbook took in the most bets over the nine-day time frame. This book posted a $257.7 million betting handle with close to a 10% hold reaching $22.7 million in revenue.
FanDuel's nine-day betting handle reached $200.4 million, but the hold was much lower with $13.1 million in revenue. FanDuel remains the No. 1 sports betting operator in the US when it comes to total market share.
DraftKings' betting handle dipped to $134.4 million with total revenue coming in at $10.9 million. Rounding out the four, BetRivers brought in $10.6 million in bets and made $446,696 on its nine-day betting handle.