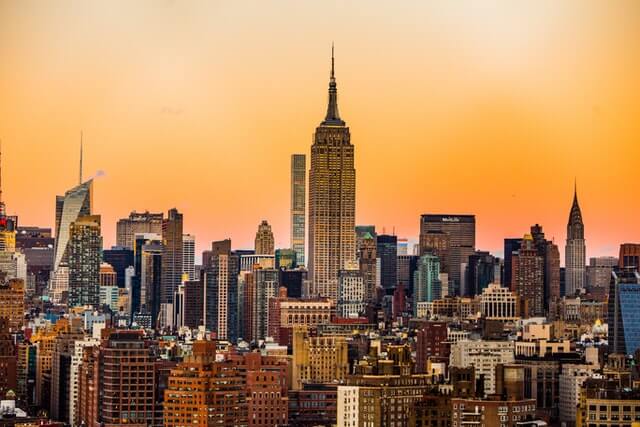 New York is sure to remain in the spotlight of the gaming industry in 2022. The state is busy preparing to go live with legal mobile sports betting early in the New Year. Most of the top legal US sportsbook operator such as FanDuel and DraftKings are in place for a piece of that betting action.
Along with the expansion of legal New York sports betting options, the New York State Gaming Commission has received 30 responses for a request for information (RFI) concerning three land-based casino licenses. These New York casinos will be located downstate in much more populated areas than the existing upstate gaming venues.
Jump to
New York City Casino Players
One gaming venue near New York City at the present time is Empire City Casino in Yonkers. This gaming license only permits slot machines and other electronic games.
The RFI for the three available full casino licenses will offer an expanded slate of gaming options including table games and retail sportsbooks.
While little information about the 30 RFI's has been released, some heavy hitters in the gaming industry have expressed interest. MGM Resorts International owns and operates Empire City, so naturally that Las Vegas-based gaming giant would rank high on the list.
Other gaming companies expected to be in the mix for a license include Las Vegas Sands Corp and Wynn Resorts as two more Las Vegas-based casino giants. You can add Hard Rock International, Rush Street Gaming, and Bally's Corp. to the list as three more US-based casino companies.
As far as interest in a New York casino license from international players, Okada Manila International would be at the head of the class. Based in London, Genting has also shown interest through its US operation Genting New York, LLC.
Genting's Resort World New York City is part of the famed Aqueduct Racetrack in Queens as another slots and electronic gaming facility. This would have to be another existing company with an inside edge to receive a full casino license.
A third area gaming facility with video lottery terminals and digital table games near New York City is the Suffolk Reginal Off-Track Betting Corp. This company owns and operates Jake's 58 Casino in Islandia.
Next Steps for Downstate New York Casinos
Back in 2013, New York voters passed a change to the state's constitution that paved the way for casino expansion. This amendment was broken down into two separate phases for implementation.
The upstate region received four of seven full casino licenses and a seven-year head start. With that seven-year period coming to a close in 2023, New York is moving forward with awarding the other three casino licenses in the downstate region.
At the present time, influential state lawmakers are trying to expedite the process ahead of the existing 2023 timeframe.
The RFI is just an informal solicitation of interest. This will not lead to any hard and fast decisions on which gaming companies will receive a full casino license. The Gaming Commission will use these RFI submissions as a guide for future plans.
Yet to be determined is the size of any new casino resort. Also up in the air is the cost of the actual license.