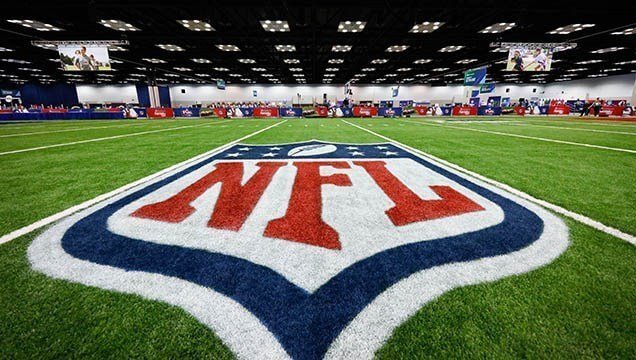 The NFL is busy preparing for 2020 season cast in the dark, looming shadow of the current situation. A few teams have already announced that all eight home games will be played without fans in the stands. One of the latest teams to join that list is the Las Vegas Raiders.
Big plans were in place for the team's inaugural season in Sin City. T
e Raiders were looking forward to a packed house in their brand new $1.9 billion home. Allegiant Stadium has been busy putting the finishing touches on the NFL's newest showcase and has sparked the interest of www.us-bookies.com. With a capacity crowd of 65,000, the added benefit of home field advantage will be muted all season long.
Multiple news reports on the situation confirmed the no-fans policy on Monday, Aug. 3. Season ticket holders were given the option of receiving a full refund or applying all prepayments to the 2021 home-game schedule.
This decision is another blow to the casino gambling capital of the world. Still reeling from a casino shutdown that lasted almost three months, many of the gambling resorts were counting on the excitement of Raiders' home games to draw additional visitors into town.
The entire NFL season still remains in doubt. There has been immediate pushback from a group of players who have already opted-out of participating in the entire 2020 campaign. The league set Thursday, Aug. 6 as the deadline to opt-out of this season.
Plans to play the games do not include a bubble option like the NBA. Florida online sportsbooks might be in the pipeline and FL and TX come to mind representing five NFL franchises. As the league moves closer to Week 1, starting with Thursday's Houston at Kansas City game on Sept. 10, more complications are sure to arise.
MLB's restart has already been rocked with outbreaks impacting the Miami Marlins, Philadelphia Phillies, and St. Louis Cardinals. The prevailing sentiment of this league is to press on. However, at some point that may become impossible to do.
Discover online casino in your state
Upheaval in the sports betting world continues to cause chaos throughout the legal sports betting industry. Sportsbooks need to quickly adapt to these rapidly changing conditions with so much daily action on the board and continue to improve their sportsbook bonuses.
As far as Las Vegas, the town continues to roll with the punches. Losing fans at the Raiders' home game is just another blow that needs to be absorbed. Most company conventions and major entertainment events have already been canceled to further drain visitors to the city.
The new stadium was expected to create a positive economic impact of $620 million annually. The current situation implies that the actual numbers will be far lower than budgeted.