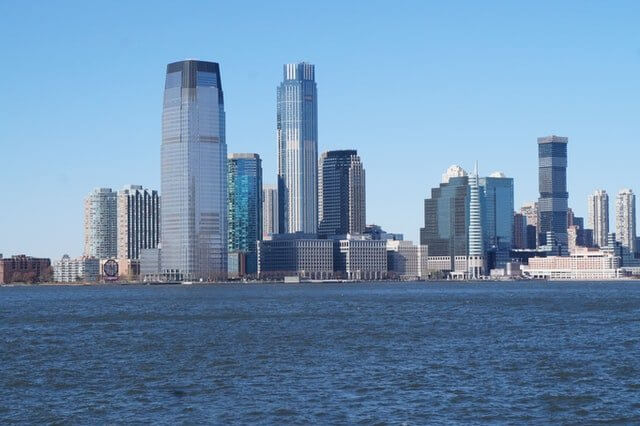 After crossing the $1 billion barrier five months in a row, New Jersey's legal sports betting handle cooled a bit in February. The official gaming numbers out of the Garden State posted $985.6 million in sports betting volume for the month of February.
Since going live in June of 2018, New Jersey has been able to establish itself as the market leader in the legal US sports betting industry. After coming close near the end of 2020, the monthly betting handle finally broke the billion-dollar plateau in September of last year.
New Jersey's sports betting handle set a new national record last September at $1.01 billion. This was the start of an amazing run that has finally come to an end. After reaching $1.35 billion in betting volume this past January, the five-month streak above that billion-dollar threshold came to an end.
Jump to
New Jersey's Newest Betting Neighbor
What makes New Jersey's results so amazing is the legal mobile sports betting industry in New York. Going live with a handful of operators in early January of this year, these New York books combined to bring in $1.6 billion in legal bets. This figure set a new monthly national record in just three weeks
Prior to the launch of legal mobile sports betting in New York, industry analysts attributed as much as 20% of New Jersey's monthly betting handle to New York bettors crossing state lines.
With the Garden State's slight retreat in February despite the Super Bowl, the amount of money being wagered on sports in these two states alone is staggering. Add in Pennsylvania as a top five market in the industry and legal sports betting in Connecticut, this four-state section of the northeast is clearly the legal sports gambling center of the universe.
Latest Hollywood Casino News
New Jersey's Decline in Handle and Hold
The lower monthly sports betting handle in New Jersey is somewhat easy to explain. New York is up and running full time with additional mobile operators in the state. The bigger concern for New Jersey sportsbooks could be the sizable decrease in sports betting revenue.
Against the $1.35 billion handle in January, in-state books took in $60.1 million in revenue. February's revenue dipped down to $30.9 million on that $985.6 million betting handle. Month-to-month, the decline in betting volume was 26.9%. The decline in sports betting revenue equated to a -48.7% difference.
After reporting a less-than-stellar 4.5% hold on January's handle, in-state books posted a 3.1% hold in February. The sports betting hold is the difference between the money paid out on winning bets and the money collected on losing bets plus the commission or juice charged to book those wagers.
You would have to go back to July of 2020 to find a lower monthly revenue figure in the Garden State. The 3.1% hold was the lowest rate since February of 2020.
The Bright Side for New Jersey Sportsbooks
Taking everything in its proper context, New Jersey remains a huge legal sports betting market. With New York flexing its wings a bit, further declines in volume should be expected.
New Jersey sportsbooks may be able to trim promotional spending to improve the weekly hold. Money spent on new customer acquisition continues to cut into every US sportsbook's monthly revenue.