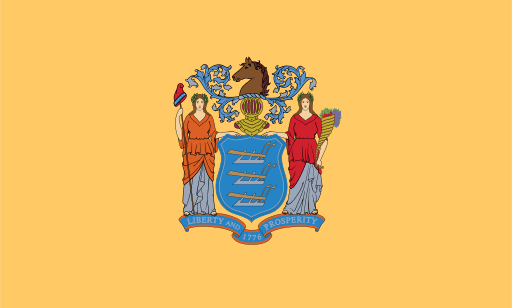 New Jersey's land-based gambling venues were shut down in mid-March and it took almost four months to reopen those doors.
The downturn in business was equally severe but July's revenue numbers are a major step in the right direction. The state's Division of Gaming Enforcement reported that New Jersey's casinos and racetracks took in $264.5 million in winnings the month of July when it was possible to bet on horse racing. While that figure is still down 21 percent from last July, this is a great start out of the gate on the road to recovery.
The Garden State is a market leader in many aspects of the gaming industry. Turning in this amount of revenue while operating at just 25 percent of total capacity is impressive to say the least.
One of the saving graces of the entire NJ gaming industry during the shutdown was online revenue. That trend continues to explode at a rapid pace. Internet gambling revenue topped $87 million in July. This is more than double the amount generated the same month last year.
Online sports betting revenue reached nearly $30 million from legal sports betting providers. This reflects a 65 percent increase in a same month to month comparison from 2019. The end of July received a major boost with the return of daily MLB, NBA and NHL games.
July's state revenue figures show that two of Atlantic City's nine casinos turned in positive numbers for July verse the same month last year.
The Ocean Casino Resort posted winnings of $26.2 million for an increase of 30.3 percent. The Golden Nugget won $40.3 million and people could use the Golden Nugget bonus code. This reflects an increase of 17 percent. Ocean also posted an increase in its in-person casino floor winnings in July. The casino took in $23.6 million for an increase of 23 percent.
New Jersey Gov. Phil Murphy gave casinos the green light to reopen on July 2. Most were back in business within days. The Borgata Hotel Casino & Spa took a much more cautious approach to reopening its doors to gamblers in Atlantic City while gamblers could still use a Borgata bonus code online.
Following a soft opening on July 23, the casino opened to the general public three days later. The Borgata is the biggest casino in Atlantic City from an annual revenue standpoint. It still took in $26.6 million with the help of New Jersey online casino options and online sports betting. This was July's third-highest figure among AC casinos.