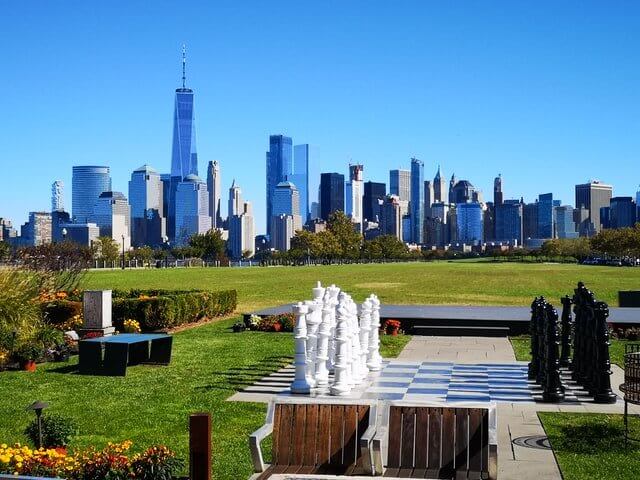 The state of New Jersey was instrumental in expanding legal sports betting in the United States outside of Nevada. The Garden State led the court battle against the federal government that went all the way to the US Supreme Court.
Once individual states were given the right to govern and regulate sports betting within their own borders, New Jersey took the ball and ran with it to become the biggest legal market in the country in terms of the monthly sports betting handle.
Jump to
New Jersey's Rise to the Top
In December of 2019 and January of 2020, New Jersey came dangerously close to surpassing the $1 billion mark in monthly sports betting volume. By that time, it had already passed Nevada sportsbooks as the biggest legal sports betting market in the US.
Bouncing back from a slower than expected summer, New Jersey finally eclipsed that magical plateau in September of this year with a record sports betting handle of $1.01 billion. That was just the start of a magical run that ended this past December.
The actual monthly record for sports betting volume was set in October with a $1.3 billion handle by New Jersey sportsbook operators. November's handle remained over the $1 billion level and 2021 came to a close with New Jersey's $1.2 billion sports betting handle in December.
State gaming numbers for the entire year were highlighted by a total sports betting handle of $10.9 billion. As a point of comparison, New Jersey's sports betting volume in 2020 topped out at $6 billion.
The only downside for in-state operators during the final month of the year was a 4.8% hold that cut sports betting revenue to just $59 million. The state record for monthly revenue was set in November with a $114.8 million take. This translated to a much more solid hold of 9.1%.
A sportsbook operator's hold reflects the difference between the money paid out on winning bets and the money collected on losing bets plus the standard 10% commission (or juice). A monthly hold close to that 10% rate reflects a very strong return for the books.
Revenue figures for New Jersey sportsbooks reached $82.4 million in September and $84.2 million in October.
With $7.5 million collected in December taxes on sports betting revenue, New Jersey's cut for 2021 topped out at $102.6 million.
Dark Clouds Across the Hudson River
New Jersey's run as the biggest legal sports betting market in the US will definitely be challenged in 2022. Neighboring New York sportsbooks went live with legal online sports betting in early January with five different mobile operators launching their betting app.
All told, there will be nine different mobile sportsbook operators in the Empire State. It has been estimated that as much as 20% of New Jersey's sports betting volume can be attributed to New York sports bettors crossing state lines.
This could open the door for Nevada to reclaim its title as the biggest sports betting state in the legal US market. Some industry insiders predict that in a relatively short period of time, New York will ascend to the top of the list.