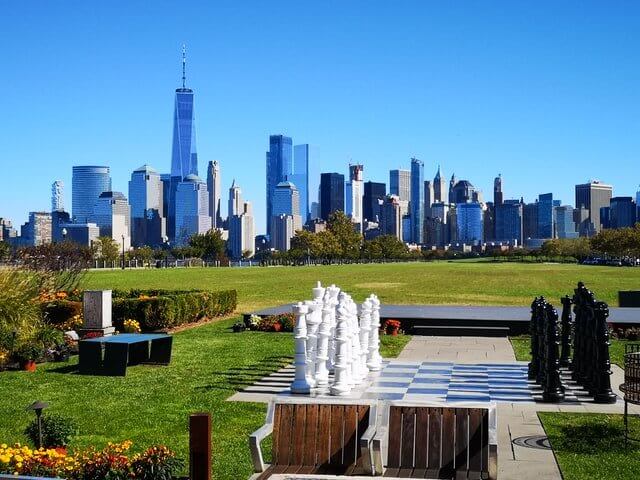 The long hot summer is a distant memory for New Jersey's legal sportsbook operators. After suffering through that summer slowdown, the Garden State has set betting volume records in back-to-back months.
New Jersey had come close to surpassing $1 billion in monthly volume in two previous months. That plateau was finally crossed when the state's betting handle in September topped out at $1.01 billion. This set both a new state and national record for a monthly betting handle.
Football got things started in September while basketball and hockey pushed the numbers over the top in October. The end result was a record $1.3 billion sports betting handle last month. Out of that impressive total, $1.2 billion was wagered online.
Through the first 10 months of 2021, New Jersey's total sports betting handle stands at $8.5 billion. This easily makes the Garden State the market leader in the legal US sports betting industry.
Figures released by the New Jersey Division of Gaming also noted that in-state operators took in $84.1 million in revenue from online sports betting. This reflects a 44% increase from the same month last year.
Overall, the state's gaming industry posted $448 million in total revenue. This includes both land-based and online casino gambling. This figure is up 33% from October 2020.
Read about sports betting in more states
One of the biggest money-makers for New Jersey sportsbooks has been parlay bets. More than half of the revenue generated by the books is in the form of lost wagers on parlays.
These types of sports bets offer the ultimate risk/reward. Payouts are much higher than straight bets on multiple games. Yet, actually winning a parlay bet comes with a much lower probability. The odds really favor the house once four or more teams are combined into one parlay bet.
Through October, the total revenue on New Jersey's betting handle adds up to $608 million. The state's Division of Gaming Enforcement released figures that show that $335.2 million of this revenue can be attributed to lost parlay wagers.
The main attraction of parlay plays is the potential payout. A two-team parlay pays out at 1-to-2.64 odds at most online sportsbooks. Those odds jump to 6-to-1 for adding just one extra team. Most online books will accept parlay bets up to 15 teams.
Every once in a while you will read a story about a lucky bettor cashing in on 300-to-1 odds after hitting a 12-team parlay bet. These types of big wins are far and few between.
One loss ends the action on any parlay bet no matter how many other teams won. Betting a six or seven-team parlay is similar to playing the lottery. At that point, it all comes down to luck.
New Jersey continues to take center stage as the largest legal sports betting market in the US. However, its days in the limelight may be numbered. Neighboring New York is getting closer and closer to going live with legal online sports betting through mobile sportsbook apps.
It has been estimated that as much as 20% of New Jersey's monthly sports betting handle comes from New York bettors crossing the border to place their bets.