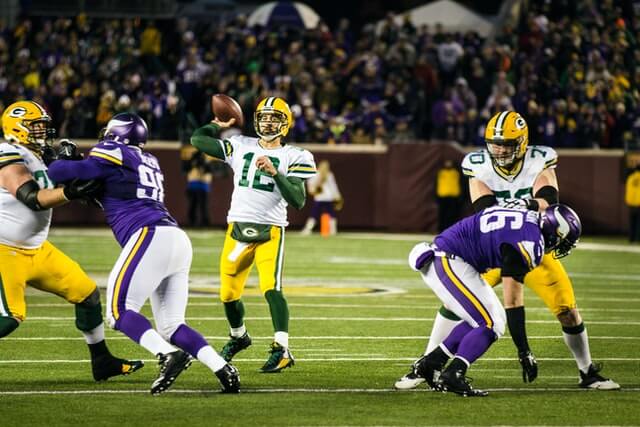 As a product of a partnership formed late last summer, FanDuel has officially opened a retail sportsbook at Suquamish Clearwater Casino Resort in the state of Washington.
Plans have been in the works over the past several months for this exciting addition to the state's lineup of legal retail sports betting locations. The grand opening took place in early February to capitalize on the NFL's annual Super Bowl.
Jump to
Suquamish Clearwater Casino Resort
Washington's Suquamish Tribe owns and operates Port Madison Enterprises as the business arm of its casino gaming operations. The partnership with FanDuel was designed to add legal sports betting to the casino's menu of gaming options.
The opening day celebration was highlighted by former NFL Seattle Seahawks' players Steve Largent and Jim Zorn. The wide receiver-quarterback duo on the football field joined forces again for the ribbon-cutting ceremony.
Largent had the honor of placing the first legal wager followed by Zorn. As two of the team's most famous alumni, the crowd on hand was eager to follow suit.
The FanDuel Sportsbook at Suquamish Clearwater Casino Resort is located off the main casino gaming floor. It is well-positioned near the Agate Pass Deli and Seafood Bar as a popular dining spot.
The retail book covers closed to 2,100 square feet of space. There are three live betting windows. Operated by IGT PlaySports, there are also 12 stand-alone kiosks to place bets. FanDuel offers a wide array of betting leagues and betting markets "across all major sporting events."
The only betting restriction in place is placing wagers on Washington's in-state college teams. This includes popular Pac-12 teams at Washington and Washington State. College basketball's Gonzaga Bulldogs out of the West Coast Conference can be added to this list since the school is located in Spokane.
However, ahead of the biggest single-day sports betting event of the year, excitement among bettors was high leading into Super Bowl LVI.
Leonard Forsman is the Chairman of the Suquamish Tribe. He released the following statement in conjunction with opening day:
"The Suquamish Tribe is extremely proud to have added sports wagering to our gaming compact. With the launch of our sportsbook, revenue from sports wagering will help support the Suquamish Tribe's important governmental services offered to both tribal members and the local non-tribal community."
FanDuel's Retail Sports Betting Business
As an added amenity to its retail books, FanDuel offers easy access to on-site sports betting experts. They are on hand to assist any customers that may be new to betting on sports. Washington joins a list of 14 different states to house a FanDuel retail sportsbook.
Keith Wall is the Vice President of Retail for the FanDuel Group. He added his thoughts on the company's latest venue:
"This has been a special project for us because it has allowed us to expand our retail footprint to the West Coast."
He went on to add:
"The Suquamish Tribe have been an amazing partner throughout the process and Suquamish Clearwater Casino Resort is an amazing property that everyone needs to visit for the stunning views, world-class entertainment and now legal sports betting."