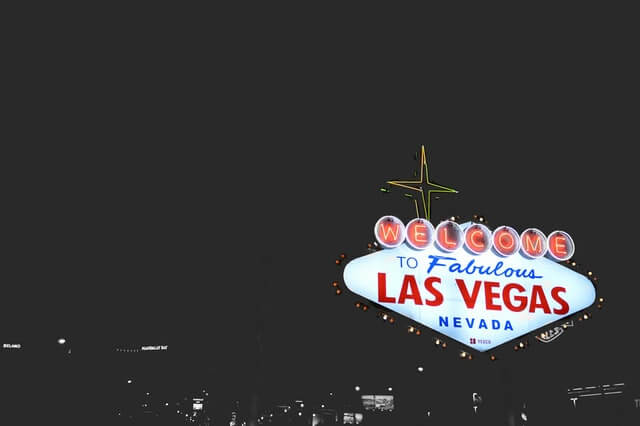 As the original legal state for most forms of gambling, Nevada still remains behind the times. While mobile sports betting and iGaming have been driving the growth in the legal US gaming market, certain Nevada regulations remain way behind the times.
In an effort to protect its massive retail gambling industry, Nevada lawmakers and regulators have been reluctant to loosen up the regulations governing online gaming options.
Jump to
In-Person Mobile Sportsbook Registration
In-state sports bettors still have to register for an online betting account or mobile betting app through a retail location. While there is no shortage of land-based retail sportsbooks throughout most of the state, in-person registration has still been a major barrier to growth.
One of the biggest reasons why New Jersey sportsbooks were able to pass Nevada sports betting to become the No. 1 overall legal sports betting market was a strong push behind mobile betting. The ability to register remotely for an online betting account pushes this growth.
The proof is in the overall results. More than 90% of sports wagers in the Garden State are booked through mobile sportsbook apps. In Nevada, that same rate remains below 70%.
A Small Step in the Right Direction
Change may be on the horizon as Nevada gaming regulators begin to realize that online sports betting and iGaming are the future of the gambling industry.
Late in January, the Nevada Gaming Commission (NGC) approved a change in the regulations covering a cashless wagering account. The current system only allowed players to setup cashless wagering at land-based casinos.
The change in regulations will now allow players to setup cashless accounts remotely. Although, these accounts are only for in-person gambling at Nevada casinos.
Sightline Payments Leads the Effort for Change
Sightline Payments is a financial services company that offers cashless wagering accounts. It filed the first petition for changing the current on-site registration regulation in 2020. With no movement forward, the company petitioned Nevada gaming regulators again in 2021 to make a change.
The new version of the proposal was finally approved by the Nevada Gaming Control Board (NGCB) in December of last year. The change was then finalized by the NGC this January.
The new gaming regulation only applies to cashless wagering accounts for casino gambling at Nevada casinos. This did not impact the in-person requirement for opening up a sports betting account for mobile betting.
Co-CEO of Sightline Payments Omer Sattar released the following comments in light of NGC approval:
"We are grateful to the Nevada Gaming Commission for their unanimous support of this regulatory change allowing remote identity verification for wagering accounts in Nevada. Continuous innovation is critical to ensure Nevada remains at the forefront of gaming."
In-state sports bettors can view this change as a small step forward towards easier access to gaming options. Hopefully, it will create the initial groundwork toward more progressive regulations for mobile sports betting.
In-Person Registration Faced Player Backlash
Another major contributing factor to the recent change in regulations is the inefficiency of in-person registration for a cashless gaming account.
When Resorts World opened in 2021 as the newest and most innovative Las Vegas casino, the in-person process was deemed to be confusing and time-consuming.