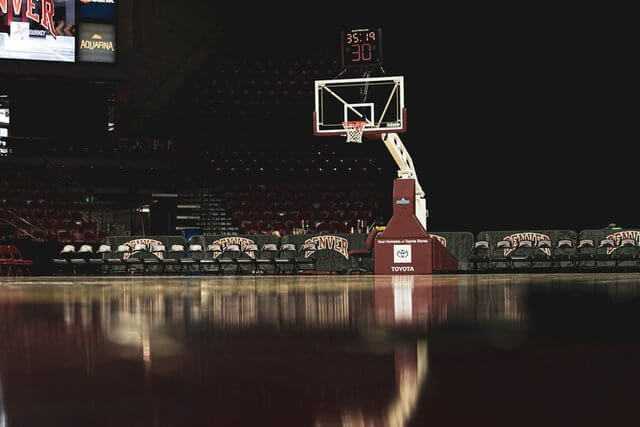 The state of Nevada has announced sports betting numbers from the month of March. They were as big as expected.
The total sports betting handle for the month of March was $863.3 million. Which was an increase of more than 10 percent from February.
March is always a big month for sports betting throughout the United States. That was reflected in the report released by the Nevada Gaming Control Board. Nevada is no longer the sports betting leader in the country, but it continues to post some big numbers.
Not only did the March numbers go up from February, but they also showed massive growth over what was brought in during March of 2021. The total sports betting handle in March 2022 was nearly 35% higher than the 2021 total.
Nevada is different than some other states as retail sports betting remains a valuable betting option. Mobile betting did account for nearly 67 percent of the total, but there are some states that see 90% or more of the wagers being placed online.
Mobile sportsbooks in Nevada have seen plenty of growth as well in 12 months. The mobile handle was nearly an increase of 50%.
Tourism to the state of Nevada continues to rebound. Those visitors are able to place bets online from anywhere in the state.
March was also a profitable one for the state as the total sports betting revenue was $36.9 million. That was actually a decrease from the March 2021 totals, but it was a jump from the $30.9 million that was brought in during February.
Jump to
Hockey Helps Boost Numbers
March is the biggest month of the year for college basketball. That sport led the way in terms of the handle. Basketball posted a total handle of over $700 million, and college basketball led the way in that category.
Bettors in the state of Nevada also bet big on the sport of hockey, as that total handle was $73.9 million. The Vegas Golden Knights are a popular team in the state, but the entire NHL was popular with voters in March.
Even though the college basketball season ended in early April, basketball will continue to lead the way over the next few months. The NBA Playoffs are starting up, and they coincide with the start of the NHL Playoffs in May.
2022 Will Break Records
With the rise and growth of sports betting in Nevada and beyond, the state is expected to shatter previous records in 2022. Now that the first quarter is now complete, it's easy to compare how much growth has happened in this industry in 12 months.
The total betting handle so far in 2022 is over $2.7 billion. That is a jump of nearly 50 percent from the 2021 numbers. Total sports betting revenue has actually dropped in the last 12 months, but that can always change at any point.