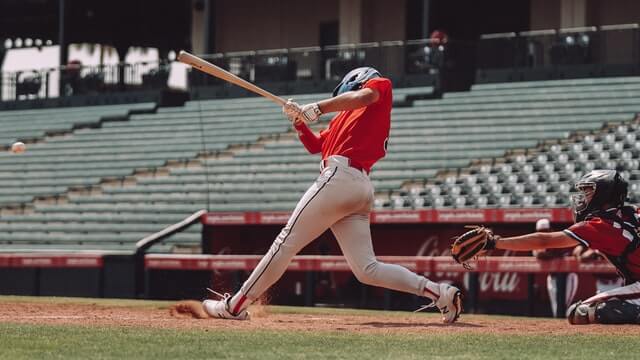 The 2022 MLB season is starting to wind down, but there are still some big games left on the schedule. With a handful of teams that need to pick up wins, you are also going to find some solid betting opportunities.
You can find 5-6 good games to wager on during any given day across the league, but there are three games that really stand out on September 23rd.
Here are three of the best MLB betting picks to focus on when looking at the schedule. Odds courtesy of Caesars Sportsbook.
Jump to
Atlanta Braves vs. Philadelphia Phillies -170
NL East rivals meet up in Philadelphia when the Phillies host the Atlanta Braves for a big series. The Phillies picked up a 1-0 win in the series opener, and the entire weekend should be extremely competitive.
Philadelphia should have a slight advantage in this game as well, as they will have Aaron Nola on the mound in this one. Nola is just 9-12 on the year but sports an ERA of just 3.38, and he has been pitching well.
Atlanta can hit, but they depend on the home run ball to score, and Nola will keep them in the park. Take the Phillies to beat the Braves for a second straight night.
Read about sports betting in more states
Boston Red Sox at New York Yankees -1.5
The Boston Red Sox and New York Yankees simply do not like each other, and the standings don't matter when these teams meet up. New York picked up a win in extra innings on Thursday night to open the series, but this game feels like a bigger mismatch.
Gerrit Cole will be on the mound for the New York Yankees, and he has once again been one of the best pitchers in baseball. Cole is 12-7 with a 3.41 ERA on the year, and he should be able to shut down a struggling Red Sox lineup.
Aaron Judge is also looking for his 61st home run on the year, and he has a great chance to get that done in this one. Look for the Yankees to make a statement on Friday night as they beat their biggest rivals by at least two runs.
San Francisco Giants -170 at Arizona Diamondbacks
NL West Division rivals meet up on Friday night in a game that is essentially meaningless. The Giants are moneyline betting favorites on the road, and it's because they have Carlos Rodon on the mound.
Rodon comes into this game with a record of 13-8 to go along with a 2.84 ERA. The Giants continue to hit the ball with authority, but they struggle to string hits together.
Arizona is introducing a bunch of young players to the lineup, including in the rotation. The Diamondbacks will struggle to hit Rodon, and this is the perfect chance to back the Giants.