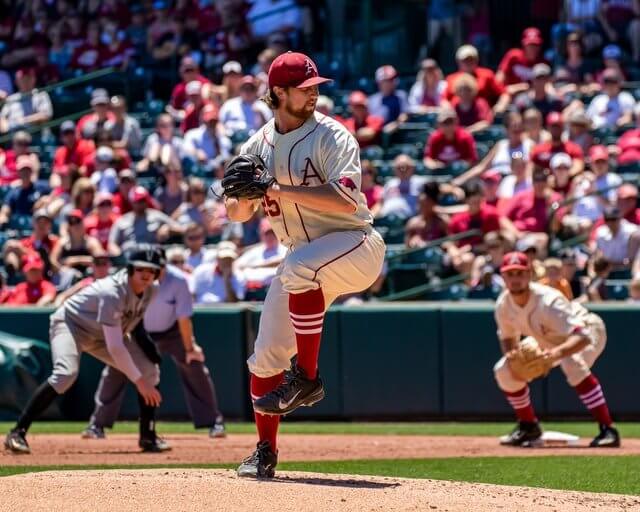 It is common to see legal US sportsbooks enter into strategic partnerships with sports data companies. Recognizing the importance of sports betting with its fans, Major League Baseball has decided to go that route as well with its new agreement with Action Network.
Baseball is a stat-driven betting sport fueled by an MLB regular season that spans 162 games. Add in 30 teams playing that many games and the combination offer a wealth of betting opportunity. Action Network becomes the perfect fit as a sports betting data and analysis website.
Reports from the league detail a multi-platform partnership built around proprietary content. MLB's goal is to provide unique betting content for its fans in order to elevate its status as a major US betting sport.
The three main areas covered by this new partnership are as follows:
Syndication – MLB will distribute the content created by Action Network on both MLB and Action Network digital media platforms.
Programming – This collaboration is working on a 30-minute show entitled "Payoff Pitch." It will include weekly betting previews, analysis, and betting tips for the games. Action Network will produce and distribute the show.
Integration – Further collaborations will integrate MLB content and existing properties such as "Bettor's Eye" with Action Network media personalities along with betting information.
The "Bettor's Eye" is new for this MLB season. It is produced by the league and it streams live on MLB.tv. The show made its initial debut on Opening Day with Keith Irizzary as the host. BetMGM signed on as the official sportsbook sponsor.
The show's format runs down betting odds for the games as well as insider tips on how to wager on baseball. Guests of the show include professional handicappers who get a chance to weigh in with their betting insight.
Latest Hollywood Casino News
The primary goal of Bettor's Eye is to provide value-added content for existing MLB.tv customers while attracting new users to the free service. This marks a radical departure from the league's harder stance on baseball gambling just a few years back.
Adding Action Network as a marketing partner is just another step forward in the rapid integration of professional US sports leagues and the legal US sports betting industry.
Action Network has quickly become a major source for sports betting odds, news, insight and analysis since being launched in 2017.
Along with news and analysis, the site offers comprehensive reviews of legal US sportsbooks while highlighting any current bonus offers. Content is tailored to individual states offering legal sports betting through a mobile sportsbook app.
This could be the first of many collaborations between professional US sports leagues and other facets of the sports betting industry.
Leagues such as the NFL, NHL and MLB have come full circle on their views about sports betting since that landmark US Supreme Court decision in 2018. This gave individual states the right to govern and regulate sports betting within their borders.
By the end of this year, more than half the states in the country plus the District of Columbia will offer legal sports betting in some form.