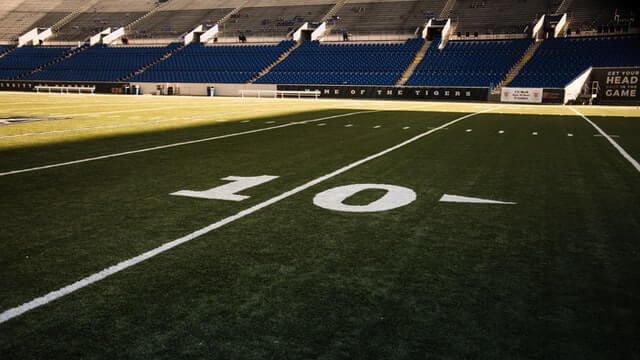 The process of legalizing sports betting in Minnesota just became a lot more difficult after a bill was amended. Unless something changes, it is not very likely that Minnesota is legalizing the industry anytime soon.
A sports betting bill is currently in the Minnesota Senate, and it was just sent to the Senate Floor by the Finance Committee. Bill HF 788 has already been approved by the House. There was some optimism that the Senate would give it a vote of approval as well.
It wasn't long before Senators made a sweeping change to HF 788; it could end up shutting the bill down altogether. An amendment was made to allow horse racing tracks the ability to offer sports betting as well.
The original language of the bill gave all of the sports betting authority to the Native American tribes in the state. That provision was needed to get enough votes to pass through the House. It's likely the only way that this bill will get approved.
Senator Roger Chamberlain was the man that introduced the new amendment. He introduced his own bill earlier this year.
This new amendment will have to be approved in the Senate before being sent back to the House. Sadly, it might not even get enough support in that chamber.
Allowing horse racing tracks and professional sports teams to offer betting will create more competition, and it would allow Minnesota to be a larger market. The legislative session is set to end on Monday, and this new amendment will bring up plenty of debate.
Jump to
Native American Tribes Fighting Back
The Native American tribes in Minnesota have been able to get a sports betting bill shut down in the past; they will be looking to do that again. The Minnesota Indian Gaming Association has representation with ten tribes in the state. That group has already written a letter to the Senate Finance Committee.
The Minnesota Indian Gaming Association believes that it will be able to shut down the amended bill. Or at least tie things up long enough for the deadline to pass. This group is not willing to accept any legislation that doesn't allow them to have total control.
Chamberlain plans to meet with tribal leaders in hopes of coming up with a compromise. That will have to happen in only a few days.
More Revenue is Needed
Illegal sports betting is already happening throughout the state of Minnesota; that's why lawmakers are trying to get a bill approved. Keeping the money in the state would be a valuable new revenue source, and the Senate bill already outlines where that money will go.
A portion of the revenue would be used to fund problem gambling organizations, and more problem gambling could come from legal sports betting. Other revenue would be used to help set up youth sports programs throughout the state.
Governor Tim Walz is expected to sign a sports betting bill if it lands on his desk.