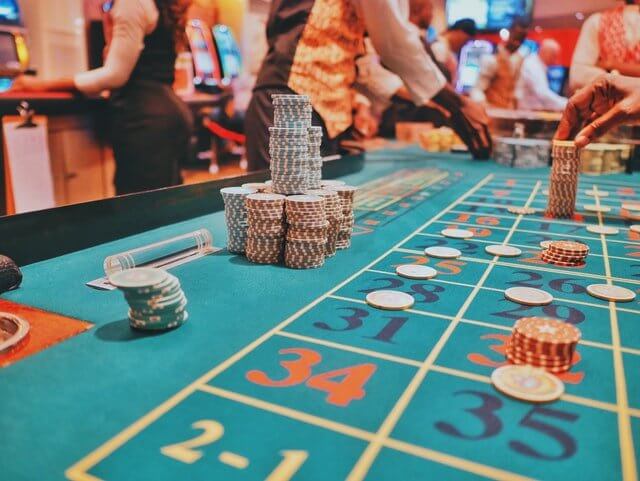 The game continues to change at a rapid pace in the casino operator industry. Digital gaming is on the rise through iGaming initiatives and legal online sports betting. Costs involved with owning and operating land-based gaming venues is cutting into business growth.
Earlier this year, Las Vegas Sands sold off The Venetian casino-resort as well as its Las Vegas convention center for $6.25 billion. This was the companies last two remaining properties in the Las Vegas gaming market.
More recently, MGM Resorts International announced some real estate moves of its own. The company will buy the remaining 50% interest in its CityCenter Holdings for $2.125 billion from partner Infinity World Development.
The CityCenter property on the famed Las Vegas Strip is home to Aria Resort & Casino as well as Vdara Hotel and Spa.
As part of this deal, MGM Resorts has also entered into an agreement with Blackstone Real Estate to sell both the Aria and Vdara properties for $3.89 billion in an all-cash deal. In turn, Blackstone will lease those properties back to MGM Resorts for $215 million annually.
Pending regulatory approval, this latest real estate deal is expected to close sometime in the third quarter of this year.
Following this deal, CityCenter will hold an estimated value of $5.8 billion, which includes $1.5 billion in net debt.
The strategy of selling real estate and leasing back the properties has been a growing trend among the biggest gaming companies in Las Vegas.
Find more online casinos in your state
The general idea is to reduce the debt of owning the actual real estate while focusing on growing the business through improved operations. Casino companies are getting back to the business of running their gaming venues without necessarily owning them.
MGM Resorts President and Chief Executive Officer Bill Hornbuckle released the following statement:
"Uniting all of CityCenter under MGM Resorts' corporate structure and strategy will allow us to consolidate financial results and build on efforts to strengthen our operating model."
MGM Resorts partner in the CityCenter property is based in Dubai. Infinity World Development Corp. is a unit of the Dubai World investment firm.
Referred to as an "asset light" business strategy, MGM Resorts is also looking to generate cash. Some of that cash can be used to expand legal sports betting in the US through its interactive arm BetMGM.
MGM Resorts is also looking to generate extra cash for possible casino development in Japan. Through select integrated casino resorts (IR), Japan is looking to enter the casino gaming industry.
Eying Osaka as the likely location, MGM Resorts International is taking the lead role in the development of one of the first three IR's in Japan. The company's partner for this massive project would be the Japanese firm ORIX.
It has been estimated that the total cost of this new casino venture could reach $10 billion. As much as $9.09 billion has been earmarked for the actual property. Plans also include another $182 million to improve local infrastructure. This could be huge and pave the way for other American entries, such as FanDuel Casino, into the country.
MGM Resorts is expected to release its full plans for an Osaka IR casino in Japan later this month.