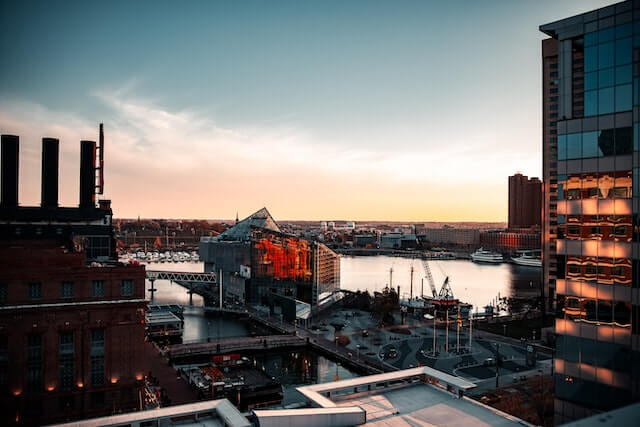 It has taken the state of Maryland much longer than expected to launch online sports betting, and an official launch date still hasn't been set. Betting in Maryland is expected by the Super Bowl in 2023, but there are still a number of steps before that launch occurs.
The Maryland Sports Wagering Application Review Commission finally published a set of proposed rules to the Maryland Register. This was a critical part of the process, and the SWARC will now accept comments for a 30-day period from the committee.
These comments could eventually impact the final set of rules that are approved, and the public can end up having a big impact on the industry. The SWARC announced that all of the comments that it receives will be posted online after September 26.
Retail sports betting launched in 2021, and stakeholders in Maryland are upset with how long this process has taken. Other states have been able to get online sportsbooks up and running in less than six months, but the SWARC has been very deliberate in its approach.
Jump to
Details From Regulations
The first set of proposed rules that was sent out by the SWARC contained very little surprises for bettors and sports betting operators. Most of the language in the proposed rules outlined the process that the SWARC would take in reviewing applications and handing out licenses.
Maryland could eventually become one of the biggest sports betting markets in the United States as there will be plenty of licenses available. There could be up to 60 online sports betting licenses handed out in Maryland, but the state is not expected to receive interest from that many different sportsbooks.
The SWARC is going to use a multi-step process for handing out sports betting licenses in the United States. It won't be difficult to approve some of the biggest names in the industry, but other smaller companies could warrant a more thorough investigation.
There are a couple of different retail sports betting licenses available in Maryland, based on the size of each business. Maryland will impose a 15% tax on all sports betting revenue, which is higher than the national average.
DraftKings Receives Retail License
Retail sports betting has already launched in the state of Maryland, and that part of the industry is set to grow some more. DraftKings was approved for a retail license earlier this week, and it should also be a company that helps push mobile betting.
The Maryland Lottery and Gaming Control Commission was a little concerned about the financial report provided by DraftKings but went ahead and approved the license. The Maryland State Fairgrounds is the retail partner of DraftKings Sportsbook in the state of Maryland.
DraftKings is expected to announce more plans for the new retail sportsbook at some point.