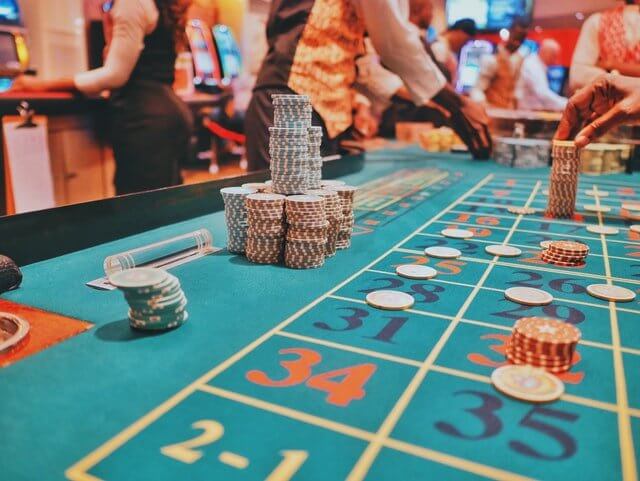 The casino industry is on the rebound across the US heading into this spring. As more and more states start to ease capacity restrictions at land-based gambling venues, more and more players are returning to their slot lounges and gaming tables.
Leading the charge for casinos is the state of Maryland. According to March's official gaming board records, its casinos set a new record for gross gaming revenue (GGR). The previous record of $163.2 million set in March of 2019 was eclipsed by 3.6% this past March with a GGR of $169.1 million.
This is welcomed news for an industry that struggled through much of last year. Gov. Larry Hogan lifted capacity limits early in the month and the betting public responded to help set this new GGR record for Maryland casinos.
More online casino information
The new GGR record produced $71 million in gaming taxes for the state which was another major plus. This added $51.6 million to the coffers of Maryland's Education Trust Fund.
There are three major land-based casinos operating in Maryland right now. This list consists of:
MGM National Harbor
Live! Casino & Hotel
Horseshoe Baltimore
Of the three, the MGM property generates the most revenue. This is the closest casino venue to the Washington DC area. Its GGR for March topped $66.5 million which was 6% higher than March of 2019.
Live! is next on the list with $61.1 million in gross revenue. This figure reflects a gain of 9.2% over the same month two years ago.
Horseshoe posted $19.7 million in GGR last month. However, the Caesars Entertainment property continues to struggle with a 22.7% decline from its gaming revenue in March of 2019. However, Caesars Sports app should help as it expands.
Maryland also has three additional land-based casinos that are much smaller in scale. Collectively, March's GGR for Hollywood Casino Perryville, Ocean Downs outside of Ocean City and Rocky Gap Resort added up to $21.7 million.
All six locations are making plans to offer legal sports betting as soon as they get the green light from the state gaming commission. Through a voter referendum in last November's election, sports betting was officially legalized.
Maryland continues to go through the legislative process to clarify how it will be offered throughout the state.
Under a bill moved forward by the House, sports betting will be available at the state's six casinos as well as pro sports stadiums and horse racing tracks. The legislation also allows for up to 15 mobile sport betting licenses.
While that piece of legislation has been approved by Maryland's House, a separate bill needs to gain approval by the Senate. The clock is ticking with the Maryland General Assembly set to adjourn later this month.
Everything remains on track to keep the process moving forward. Earlier this month, the Senate's Budget and Taxation Committee voted unanimously to advance their plan to the full Senate.
Sports betting in the state will be regulated by the Maryland Lottery and Gaming Commission.
After missing March Madness as a major betting event, the new goal is to be up and running in time for the new football season in September.