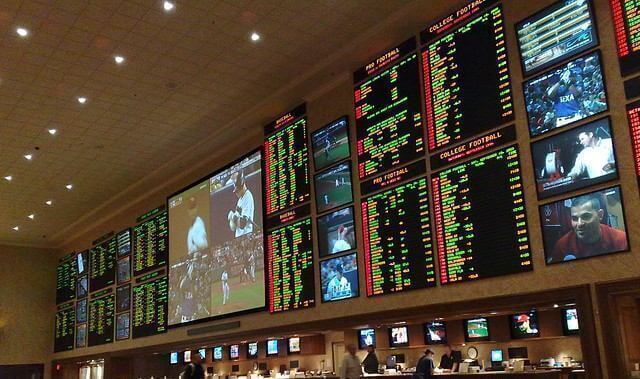 Louisiana sports betting went against the national trend in the month of March. Sports betting handle dipped, but local leaders were still pleased with the results.
March is always one of the biggest months of the year for the sports betting industry. Sadly, that was simply not the case in the state of Louisiana. The April sports betting numbers in Louisiana were even worse than March, and that month included a New Orleans Final Four.
The total sports betting handle in the month of March was $232.7 million, and it was just $208.3 million in April. Both of those totals were less than the current record of $238.4 million that was brought in during a short month of February.
Nearly all of the states with legal sports betting in the U.S. saw an increase in betting handle in March. Sadly, that wasn't the case in Louisiana. Louisiana sports betting launched in November 2021, and online sports betting went live in January of 2022.
March was actually a profitable month for sportsbooks in Louisiana, but those numbers dipped a bit in April. Sports betting revenue in March was right at $30 million and resulted in around $3.4 million in tax revenue.
April was not a good month for sportsbooks in the state; the hold percentage was just slightly over two percent. That resulted in gross revenue of just $6.1 million. That is a trend that the state has to correct during the Summer.
Local gaming officials are still pleased with the early results of sports betting; the state has one of the highest per capita handle totals in the United States.
Jump to
Mobile Betting Leading the Way
Even though the state of Louisiana launched retail sports betting first, it is the mobile sportsbooks that are bringing in most of the action. In April, mobile sports betting accounted for 89.3% of the wagers. That is a trend that is seen throughout the United States as well.
The Louisiana Gaming Control Board is in charge of overseeing and regulating the sports betting industry, and it announces the monthly total. That group does not breakdown the handle and revenue for each sportsbook as some others states in the United States do.
Each sportsbook is allowed to deduct $5 million each year for promotions, and most are already at that limit.
New Bettors in New Orleans
Even though the sports betting numbers in April were lower than March, the Final Four did help the state in terms of handle and revenue. According to a report published by GeoComply, there were 10,500 new accounts created in Louisiana during Final Four weekend.
The retail sportsbooks in the state posted a total handle of $49.3 million in the month of January, and that is currently the record in Louisiana. That number has dipped significantly since that time, as the total handle was only $22.2 million in April.