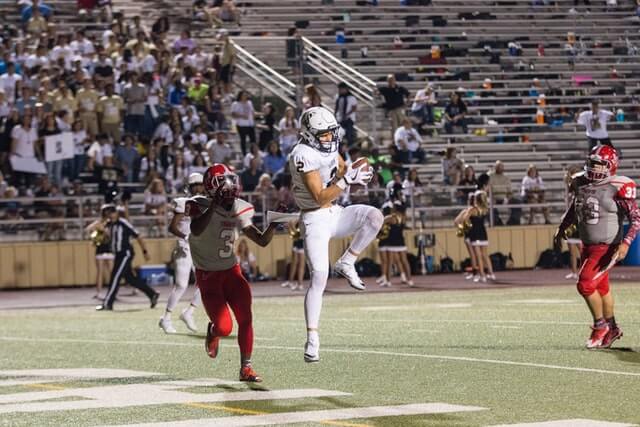 The legal online sports betting industry in the US received a major jolt when New York sportsbooks went live on Saturday, Jan. 8. The early results have been staggering with more than 17 million bets placed during the first two days.
There is no doubt that the Empire State is going to be a major player in the US market. Many industry insiders expect New York to overtake neighboring New Jersey sportsbooks as the biggest legal sports betting market in the country.
Waiting in the wings to go live with mobile sports betting are Maryland sportsbooks and Louisiana sportsbooks. Both of these states began to offer legal retail sports betting through land-based casinos towards the end of 2021 to get the ball rolling.
Jump to
Online Sports Betting Potential in Louisiana
Maryland should do quite well for itself once mobile sports betting goes live. However, that state is surrounded by more than a few strong online markets such as Pennsylvania to the north and Virginia to the south.
Louisiana sits in a much stronger position to post some impressive numbers right out of the gate. The process continues to move forward and the target for launch remains ahead of this year's NFL Super Bowl on Sunday, Feb. 13.
This has always been a strong market for sports anchored by the NFL's New Orleans Saints and LSU at the college ranks. Another in-state pro team is the NBA's New Orleans Pelicans.
Caesars Sportsbook has already made a strong financial commitment to Louisiana as the official naming sponsor of the Superdome in New Orleans, the entire LSU athletic program, and the first family of football in the state, the Manning's led by Peyton and Eli.
Another major factor impacting Louisiana's potential is the lack of strong competition. Mississippi has offered legal retail sports betting for quite some time through casino locations. However, this border state is still working through the process to legalize online sports betting.
Texas sports fans to the west could be a major contributor to Louisiana's monthly online sports betting volume. Efforts to legalize sports betting in the Lone Star State are still in the preliminary phase of an extensive process.
Louisiana's Mobile Sportsbook Industry
Ronnie Johns is the chairman of the Louisiana Gaming Control Board. He recently noted that one last issue that needs to be addressed ahead of going live is geofencing.
This covers all state borders as well as nine of the 64 parishes in Louisiana that did not approve legal sports betting through a November 2020 voter referendum. Once this issue has been resolved, mobile sportsbook operators can prepare to go live.
State law includes provisions for as many as 41 different mobile skins. The state's 20 land-based casinos are allowed to operate two skins. This refers to online sports betting platforms and an accompanying mobile betting app.
The final betting platform and mobile app has been reserved for the Louisiana Lottery Corp. Online sportsbook operators such FanDuel, DraftKings, BetMGM, and Caesars have already formed partnerships with land-based casinos to enter the marketplace.