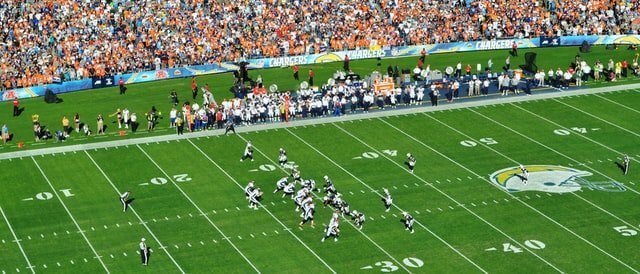 Lottery.com in its own right is an extremely valuable domain name. This is an international entity with business interests spanning the globe. However, its latest business expansion move is heavily tied to rapidly expanding legal sports betting industry in the United States.
It was recently reported by multiple news sources that Lottery.com has purchased the domain name Sports.com. This opens a path to the sports betting industry. Sports.com would be used as an online and mobile sports betting platform in regulated markets.
Those regulated markets include the 20+ US states that currently offer legal sports betting in some form within their specific borders. This would also apply to Mexico. In that country, operators hold both sports betting licenses and lottery licenses. Combining the two domains under one company would create a smooth transition.
Tony DiMatteo is the CEO of Lottery.com. He released the following comments in a company statement addressing the recent acquisition:
The acquisition of the Sports.com domain is an important step in entering the sports betting vertical. The brand name is a perfect fit for us, and this product pairing is special in the marketplace, as the lottery is one of the most popular games in the world.
He then went on to add:
Our goal is to leverage our favorable customer acquisition costs and platform to efficiently drive growth for Lottery.com and parlay it into other related products.
Read about sports betting in more states
Both Jason Robins as the CEO of DraftKings and Paraag Marathe as the president of NFL's San Francisco 49ers Enterprises have strong ties to Lottery.com. Robins is both an investor and advisor to the company. Marathe sits on the company's Board of Directors.
Each of these gentlemen have noted the leverage that Sports.com brings to the table. This gives Lottery.com a tailor-made entrance into the sports betting industry. It has been speculated that Sports.com would become an online sportsbook tied to a mobile betting app. However, if you're still more interested in traditional games, you can a Lotto.com promo code, the PA Lottery bonus code, or the Michigan Lottery bonus code.
Ties in with Lottery.com would depend on existing state regulations in the US market. In states with legal sports betting where Lottery.com also exists, there could be an open betting platform to support both online gambling verticals.
Lottery.com became a publicly-traded company on the Nasdaq Exchange in February of this year. The company trades under the symbol TDAC. The early reaction to the addition of the Sports.com domain has been positive among investors.
Lottery players in 11 different states plus the District of Columbia can access the Lottery.com site to play various games. There are seven states in this group that also offer legal sports betting. This list includes Pennsylvania, Michigan, and Colorado as significant players in the legal sports betting industry.
By the end of this year, six more states are expected to go live with Lottery.com. This list includes New Jersey as the biggest sports betting market in the US. Also on the list is Illinois as another important market for legal sports betting.
This current grouping of states sets the stage for steady growth of Lottery.com with Sports.com in the fold. It is safe to say that more and more states will come on board for each of these online gaming activities down the road.